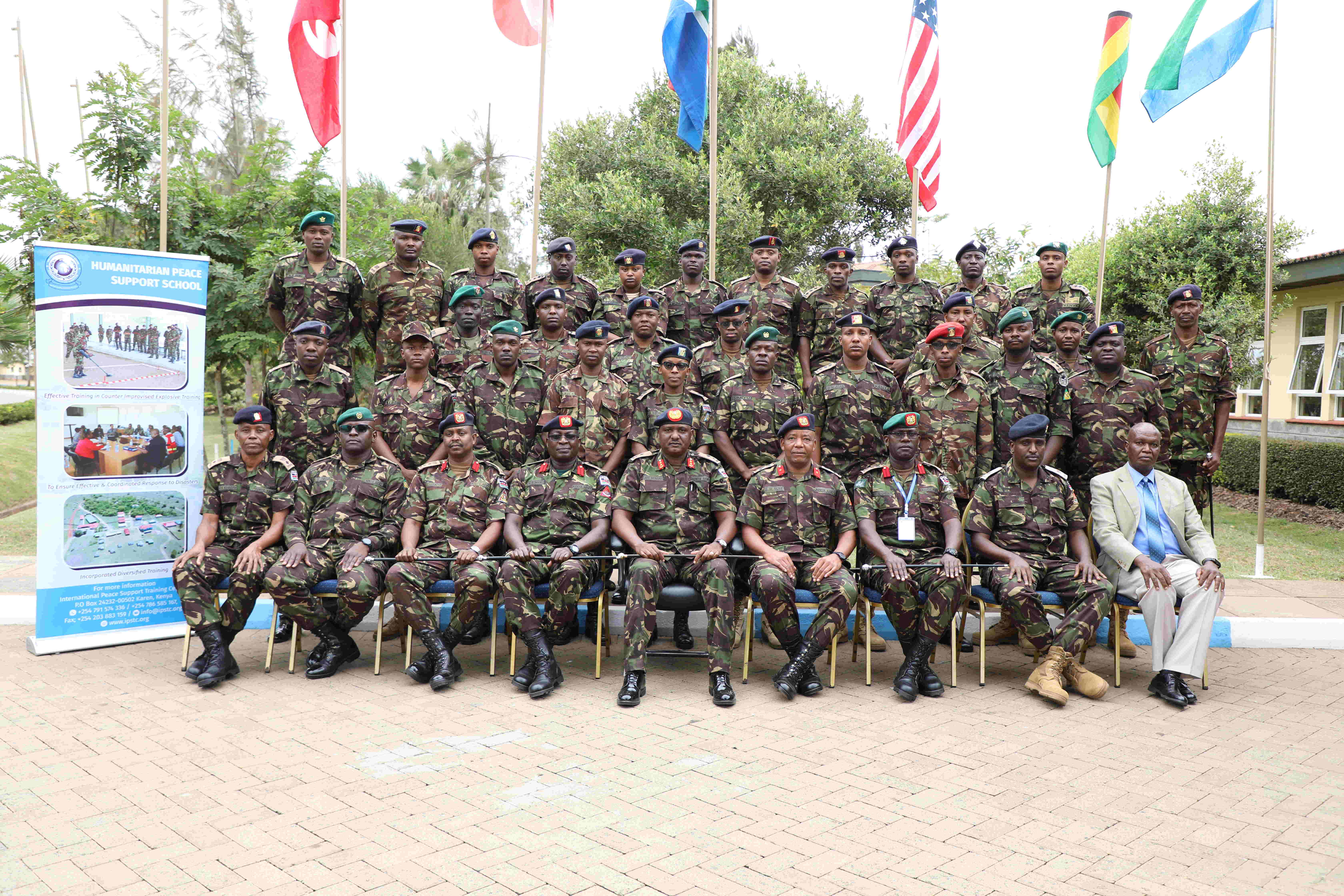 The East African Community Regional Force (EACRF) DRC Command and staff Pre-deployment Training is ongoing at the Humanitarian Peace Support School, Embakasi.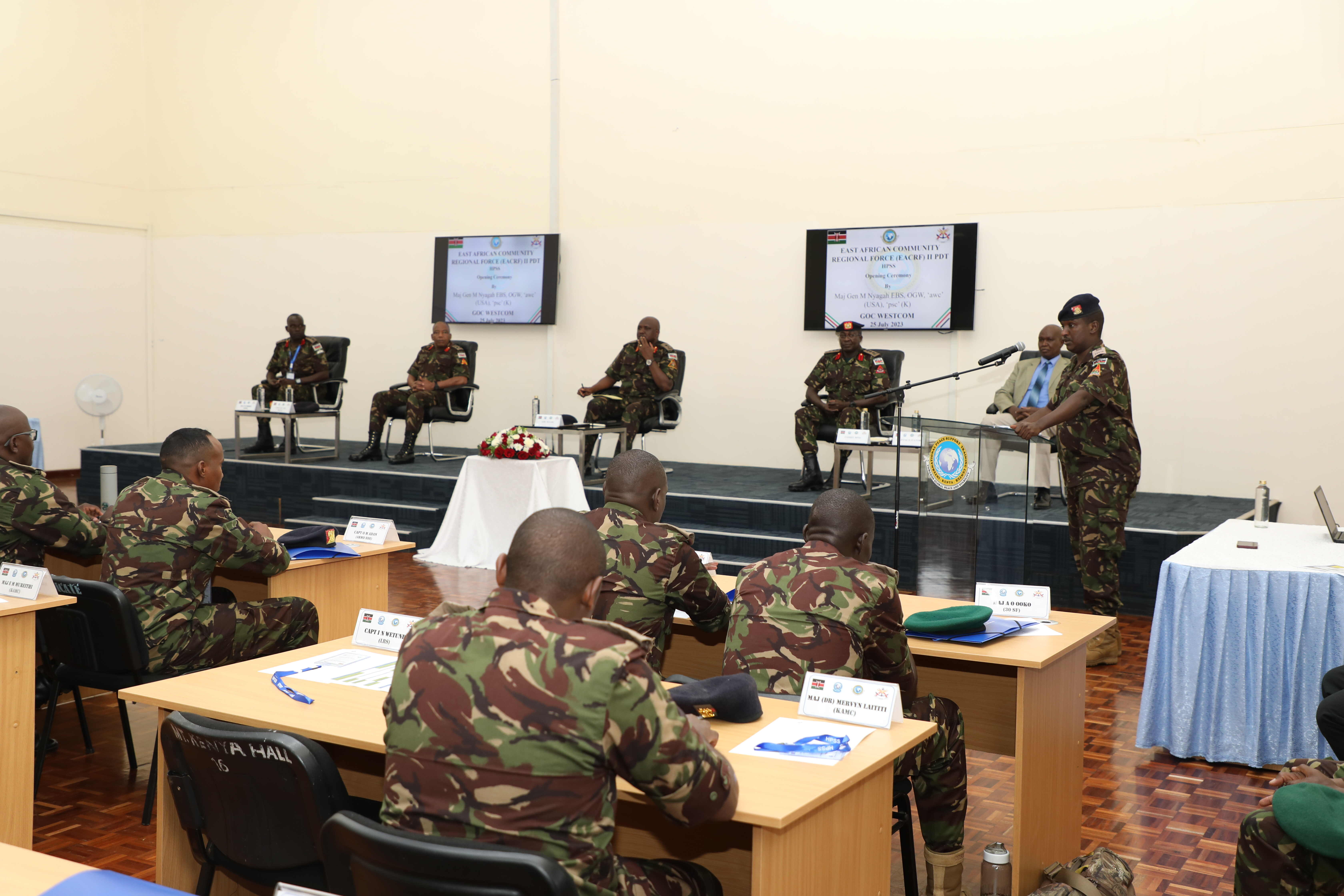 Owing to the complex and dynamic area of operation the training seeks to equip the participant with knowledge, skills and attitude in order to operate effectively in the mission environment and subsequently impart the same to their troops in the implementation of the EACRF mandate.
The ongoing training, is a crucial preparatory phase for the EACRF personnel before their deployment to the Democratic Republic of the Congo (DRC).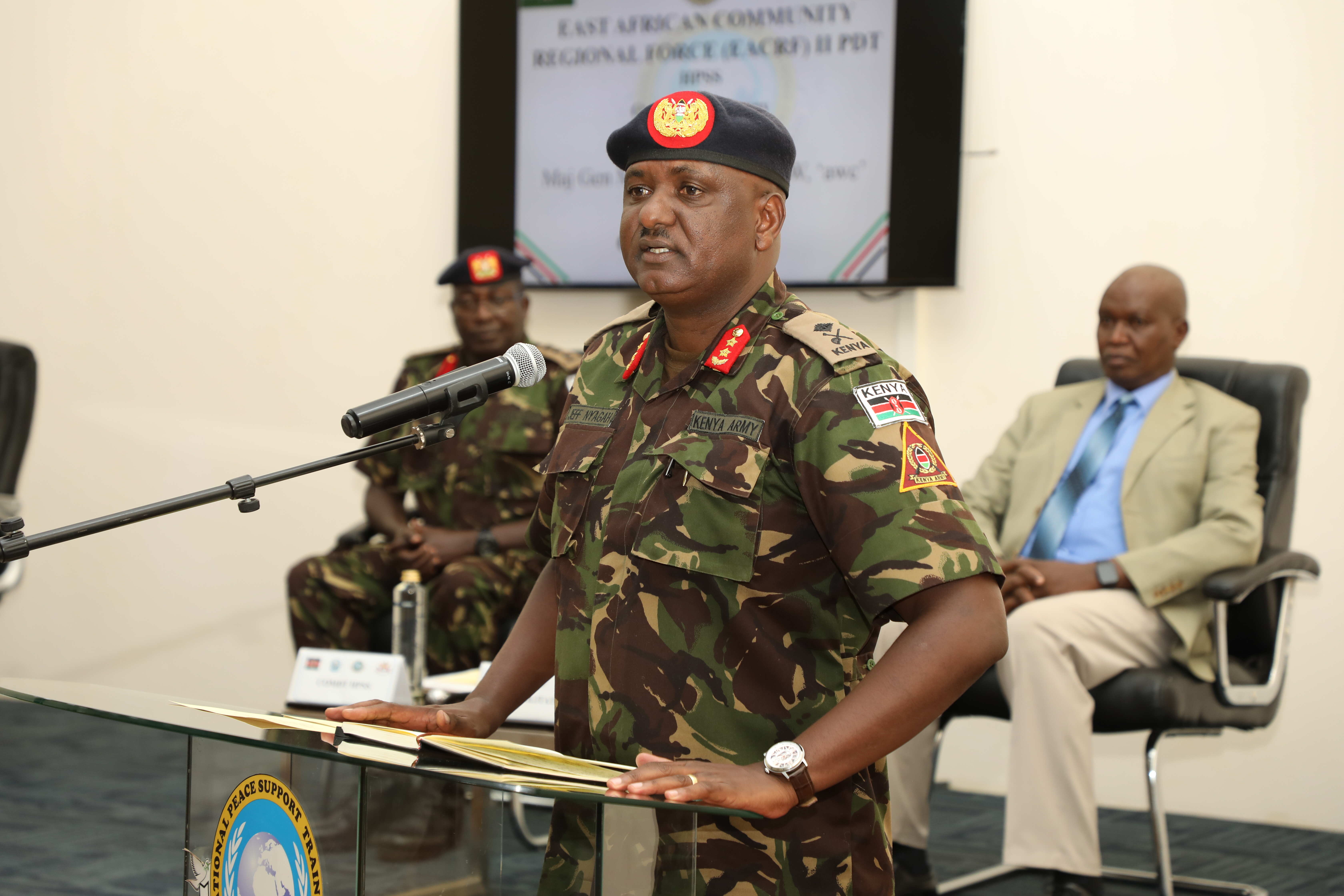 The East African Community Regional Force (EACRF) is a multinational military force formed by member countries of the East African Community (EAC) with the primary objective of promoting regional peace and stability. One of the critical aspects of ensuring the success of the EACRF's missions is to provide comprehensive and specialized training to its personnel.