𝟐𝟖𝐓𝐇 𝐅𝐄𝐌𝐀𝐋𝐄 𝐌𝐈𝐋𝐈𝐓𝐀𝐑𝐘 𝐎𝐅𝐅𝐈𝐂𝐄𝐑𝐒 𝐂𝐎𝐔𝐑𝐒𝐄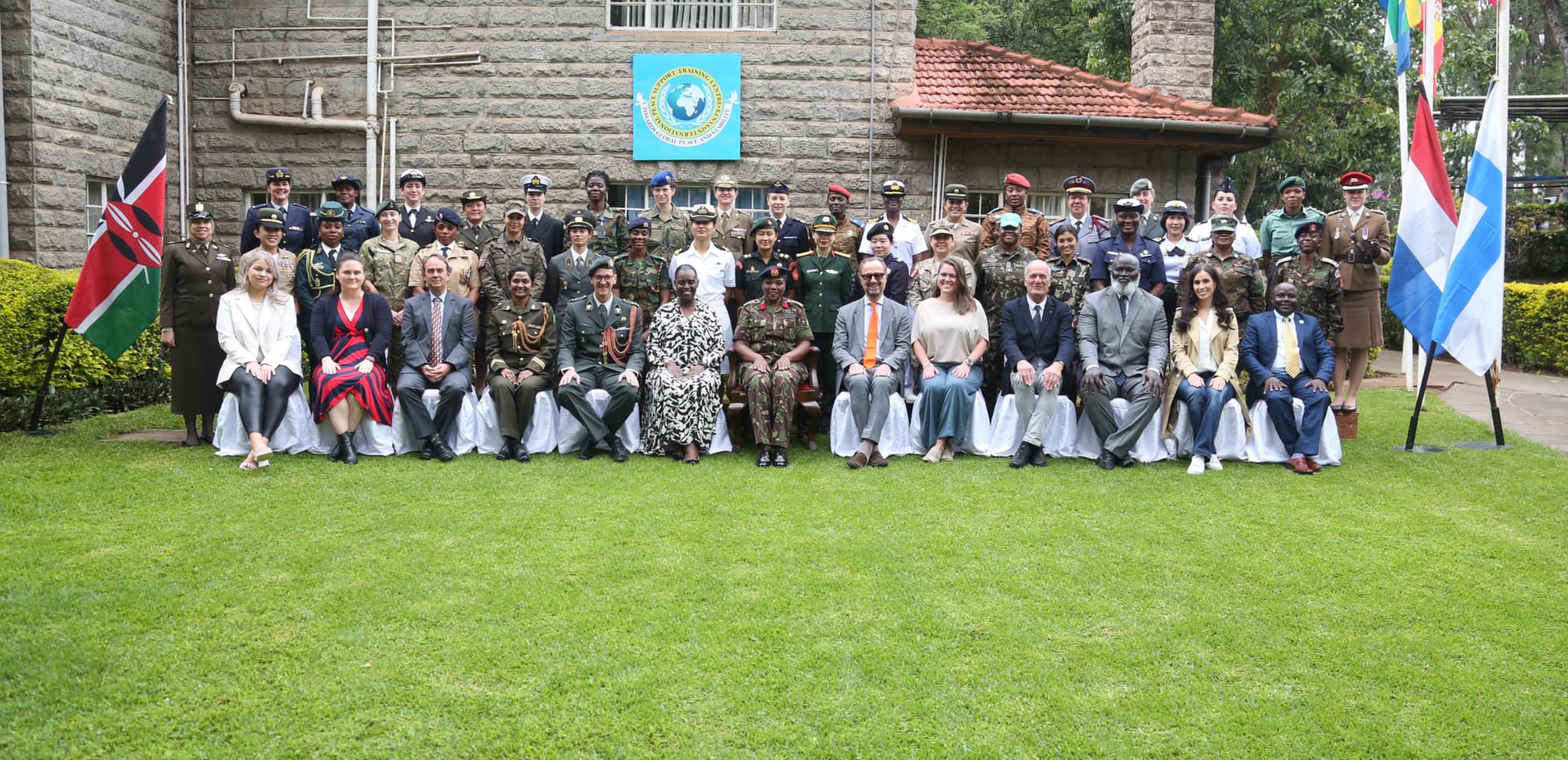 The 28th Female Military Officers Course took place at the Peace and Conflict Studies School in Karen. The course was being conducted by UN Women, in partnership with the Government of Finland, the Kingdom of the Netherlands, and IPSTC.
The course has 40 participants drawn from 36 countries globally, notably, representation from Vietnam. It
aims to equip female military officers with the knowledge and tools needed to enable them to meaningfully implement UN policies and guidance when deployed to a UN peacekeeping operation.
The opening ceremony was graced by Commandant Humanitarian Peace Support School (HPSS) Colonel P A Nadio, Defence Attache Netherlands Lt Col Nils Rienks, Major General (Rtd)Patrick Cammaert, and UN Women(Kenya) Representative Idil Absiye.