University
IPSTC UNIVERSITY PROGRAMME UNDER NDU-K
INTRODUCTION
IPSTC is one of the Colleges of the proposed National Defense University-Kenya (NDU-K). The graduate school at IPSTC is an addition to the Research and Training platforms of IPSTC and will fit in the current institutional governance and management structures positioned at the level of existing schools in the Centre. The college is intended to conduct postgraduate programmes.
These programmes take advantage of the full potential of the institution, which already meets the majority of requirements as a university. The NDU-K College at IPSTC is an elevated addition to IPSTC as a centre of excellence and will enhance the mandate of IPSTC.
The programmes will be conducted as blocks at the beginning of each semester concurrently running alongside normal IPSTC courses as currently established. It creates an opportunity for military, police and civilian personnel who already have graduate qualifications and would like to advance to post graduate level.
The ultimate goal of the college is to produce a high level workforce in peace and security in Africa that will serve in relevant institutions and UN/AU missions. This initiative opens the way for IPSTC to collaborate with similar universities in the areas of PSO training and research.
GOVERNANCE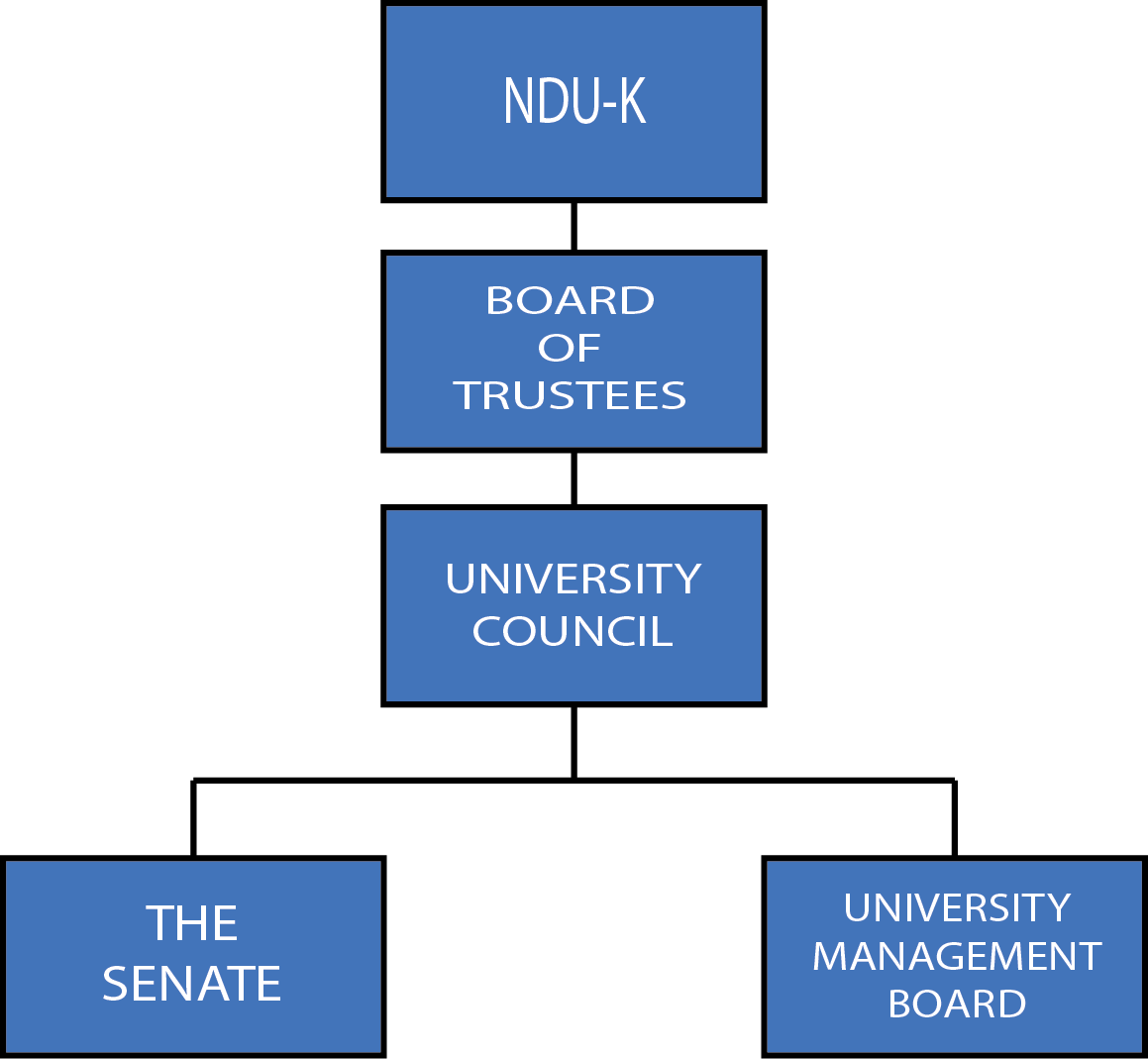 PROGRAMMES
The University will offer four key programmes as follows:
MA Crisis Response & Disaster Management
MA Peace Building
MA Peace and Security
MA Gender and Security
LEARNING METHODOLOGY
MA shall take a minimum of two academic years (4 Semesters) inclusive of the Research Project. All the programmes shall be in line with the Centre's orientation and mandate in furtherance of regional security goals and objectives.
ELIGIBILITY
To quality for admission into the MA program, a candidate shall be:
Holder of a Bachelor's degree Upper Second Class or higher in a relevant subject.
Holder of a Bachelor's degree Lower Second Class in a relevent subject and one year relevant experience.
Holder of a Bachelor's degree (pass) or a post graduate diploma in a relevant subject and atleast three (3) years relevant experience.
Block and Distance Learning (4 semesters – 3 month per semester, 1 month Block and 2 months DL)