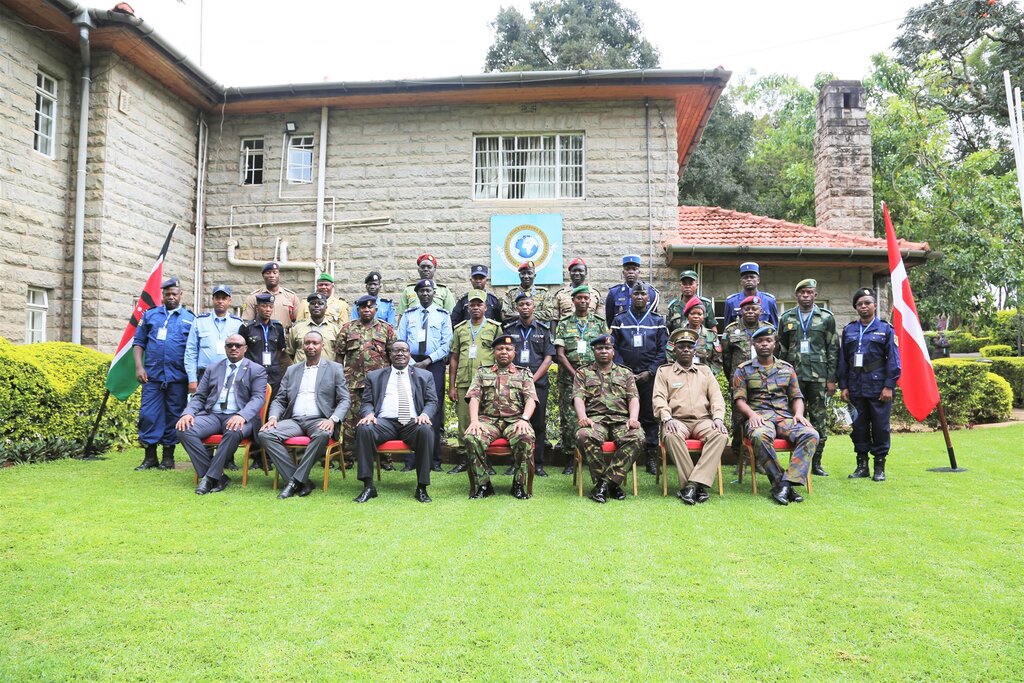 Director IPSTC Brig. C Mwazighe, alongside Regional Centre for Small Arms (RECSA) Representative, Brig Gen (Rtd) Chrito Simon Fataki officially opened the 2nd Physical Security and Stockpile Management (PSSM) TOT course on 6th May 2021. The 3-week long course drew 22 participants from EASF member states serving in military and police components.
PSSM aims at threat reduction. Now more than ever, the world is faced with increased threat to peace due to uncontrolled spread of Small Arms and Light Weapons (SALW) and stockpiles of Conventional Ammunitions (CA) and explosives. In Africa, this has highly jeopardized regional peace processes in many countries thus reduced growth and increased dependance on Aid assistance.
PSSM therefore, is crucial to governments in the EASF region because it is about efforts that involve frequent monitoring, regular training of qualified experts and long-term planning for necessary factors like infrastructure and resources that enhance safe and secure stockpile Management.
Speaking during the ceremony, the Director thanked RECSA for their continued support on this program. He challenged participants to utilize the skills in developing their capacities within their home countries' security departments to facilitate the process of stockpiles management.
Also, in attendance were the RECSA's PSSM Principal officer Mr. Eric Kayiranga, Head of Training Lt Col R. Kipkurui, Lead Facilitator- Maj. Pamba, regional facilitators from Burundi, Kenya, Rwanda, Uganda and IPSTC Staff.