ASSESSMENT OF C-IED WING BY THE UN MINE ACTION SERVICES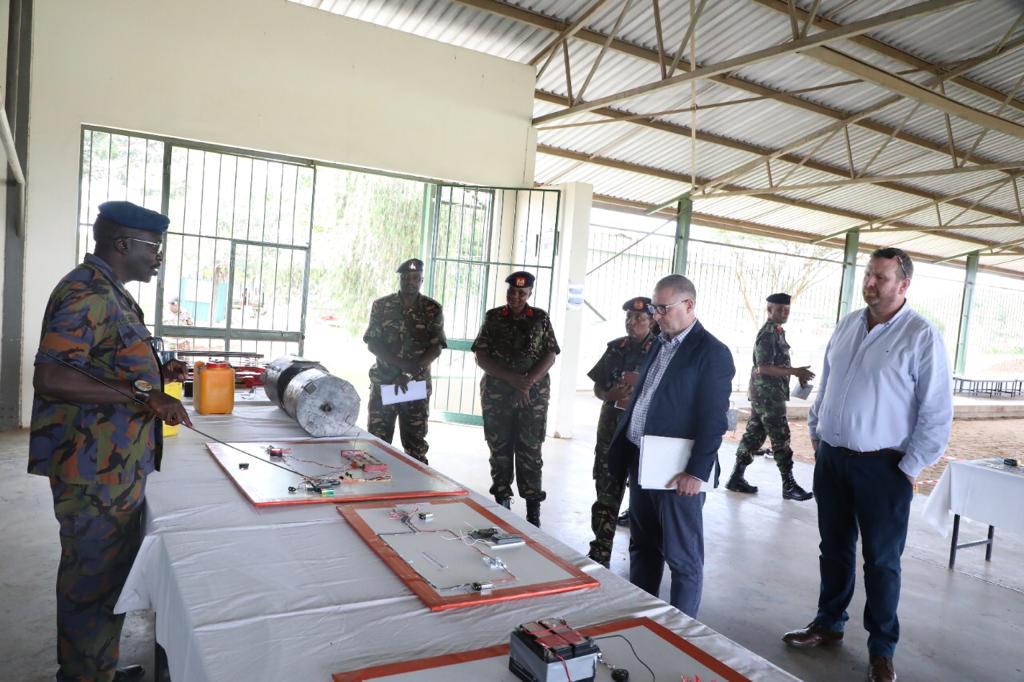 Mr. Richard Boulter, United Nations Mine Action Service (UNMAS) Chief of Strategy, Planning, and Operational support was hosted by Brigadier Joyce Sitienei director of IPSTC at the Humanitarian Peace Support School (HPSS).
The aim of the visit was to assess the institution's C-IED training capability. HPSS has a state-of-the-art C-IED training Wing and boasts of 9 UN Accredited C-IED courses. Thereafter, he was given a tour of the training facilities.