𝐈𝐍𝐓𝐄𝐆𝐑𝐀𝐓𝐄𝐃 𝐌𝐈𝐒𝐒𝐈𝐎𝐍 𝐏𝐋𝐀𝐍𝐍𝐈𝐍𝐆 𝐂𝐎𝐔𝐑𝐒𝐄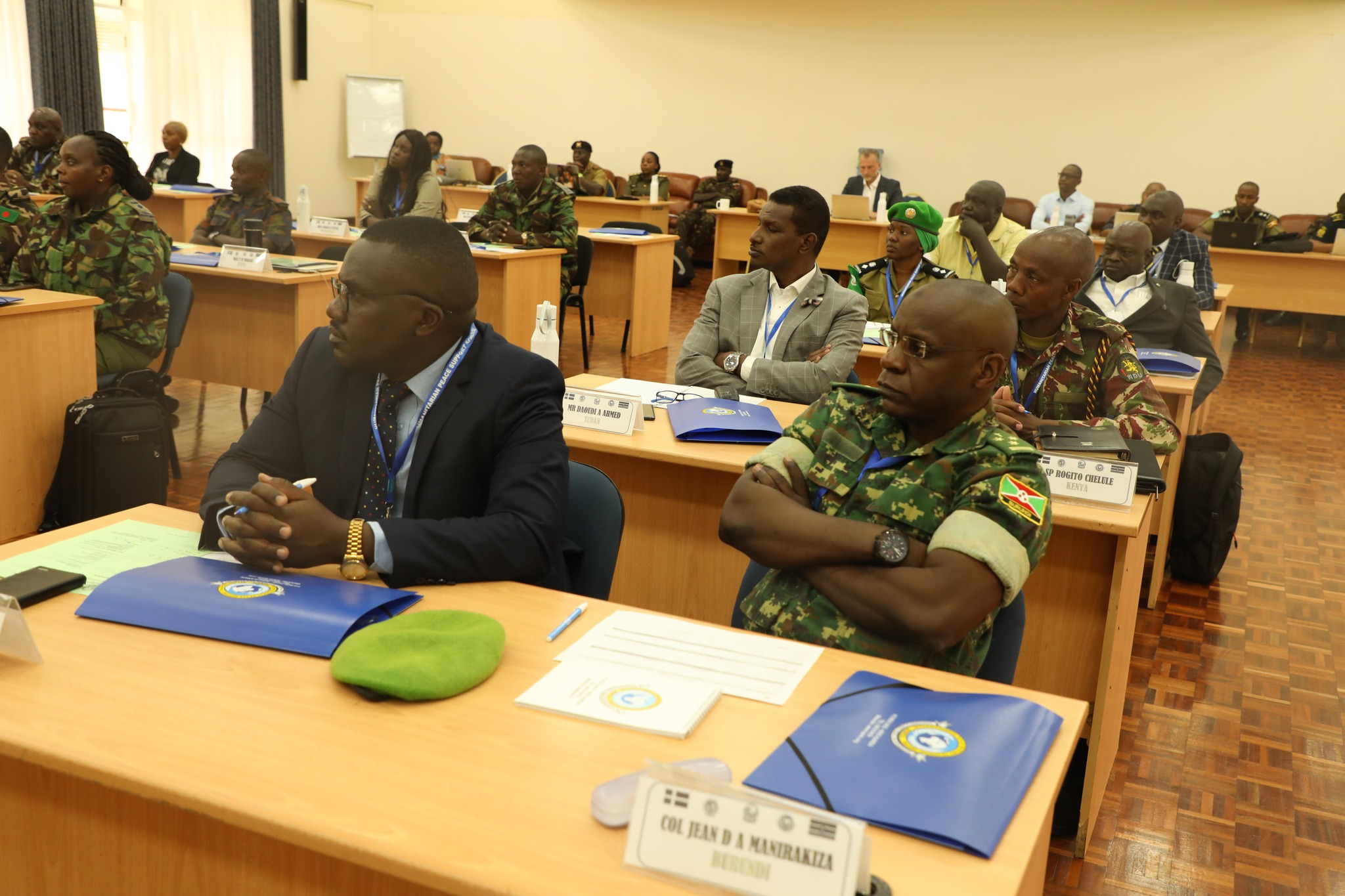 The Integrated Mission Planning Course kicked off at the Humanitarian Peace Support School (HPSS).
The two-week course will run for two weeks with participants from various countries such as Kenya, Sudan, South Sudan, Ghana, Nigeria, Malawi, Burundi, Uganda, and Bangladesh.
The course is designed to equip the participants with the necessary tools to conduct mission planning at the operational level.
In attendance for the opening ceremony was Commandant HPSS, Lt Col Omao, and Civilian Adviser to Eastern African Standby Force Operational(EASF) Integration and Planning IACS Coordinator, Mr. Peter Home Zartsdahl.