AUSTRALIA DELEGATION VISIT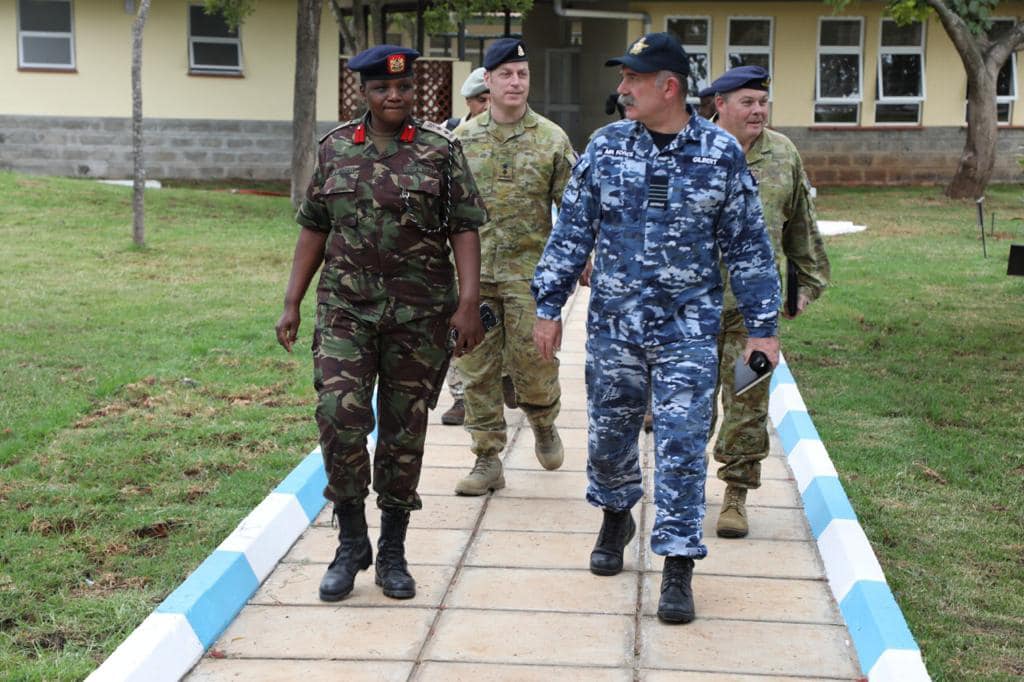 An Australian delegation led by the Defence Attaché Addis Ababa accredited to Kenya-Group Captain Andrew Gilbert paid a visit to IPSTC.
The visit involved a brief presentation to familiarize them with the institution's workings. It culminated with a tour of the Humanitarian Peace Support School and a demonstration of the training conducted by the Counter Improvised Explosive Devices wing.