𝐈𝐍𝐓𝐄𝐆𝐑𝐀𝐓𝐄𝐃 𝐌𝐈𝐒𝐒𝐈𝐎𝐍 𝐏𝐋𝐀𝐍𝐍𝐈𝐍𝐆 𝐈𝐍𝐒𝐓𝐑𝐔𝐂𝐓𝐎𝐑𝐒' 𝐂𝐄𝐑𝐓𝐈𝐅𝐈𝐂𝐀𝐓𝐈𝐎𝐍 𝐂𝐎𝐔𝐑𝐒𝐄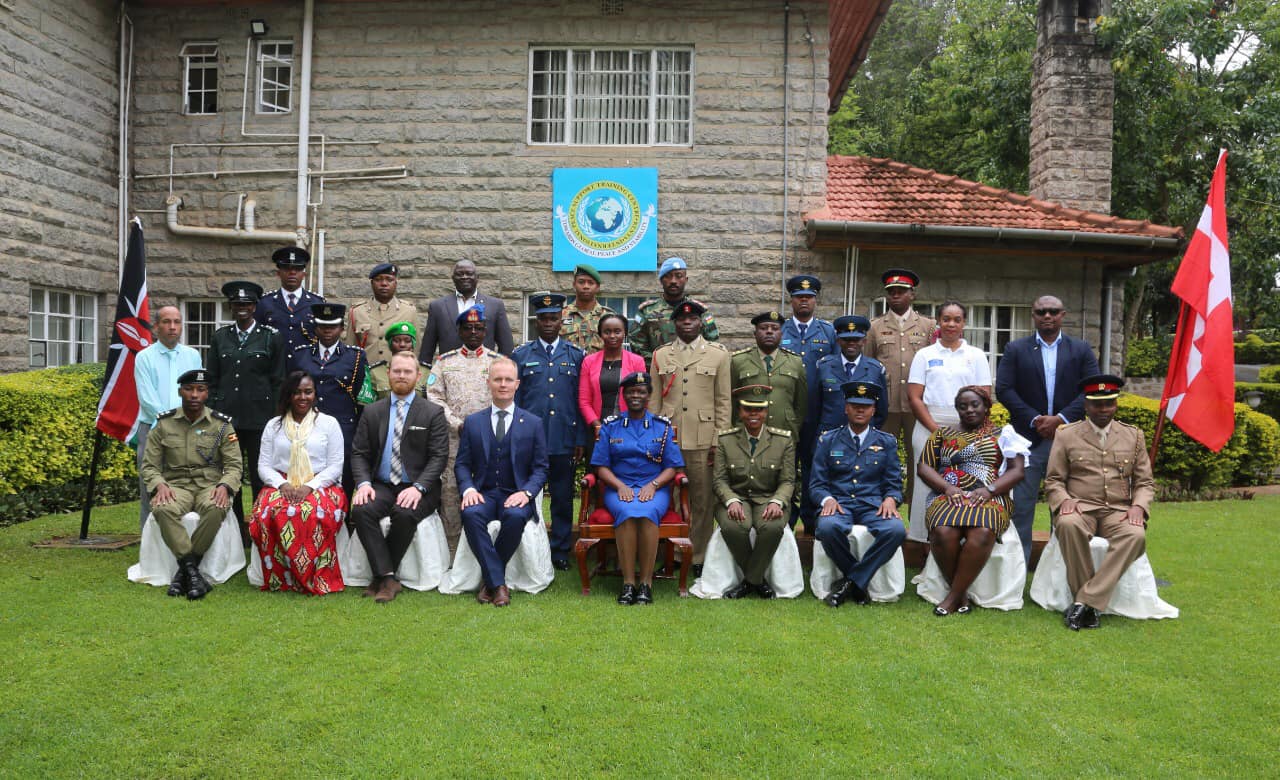 A group of 19 instructors from nine African countries; Seychelles, Ghana, South Sudan, Kenya, Malawi, Uganda, Comoros, Sudan, and Nigeria have completed the Integrated Mission Planning Instructors' Certification Training of Trainers Course at the Peace and Conflict Studies School in Karen.
The Integrated Mission Planning course funded by the Government of Denmark is geared towards preparing participants for an integrated mission headquarters joint planning group or an integrated mission planning team (IMPT) and for taking up positions in the integrated mission headquarters during peace support operations.
According to Peter Horne Zartsdahl, the Course Director, the instructor's certification course is a high-standard certification course where the participants must complete the rigorous examination process before being certified as a facilitator on the Integrated Mission Planning Course (IMPC).
The closing ceremony was graced by the Chief Guest, Dr. Resila Onyango, the Kenya

National Police Service

Spokesperson who commended the participants for excelling at the course and presented them with certificates.