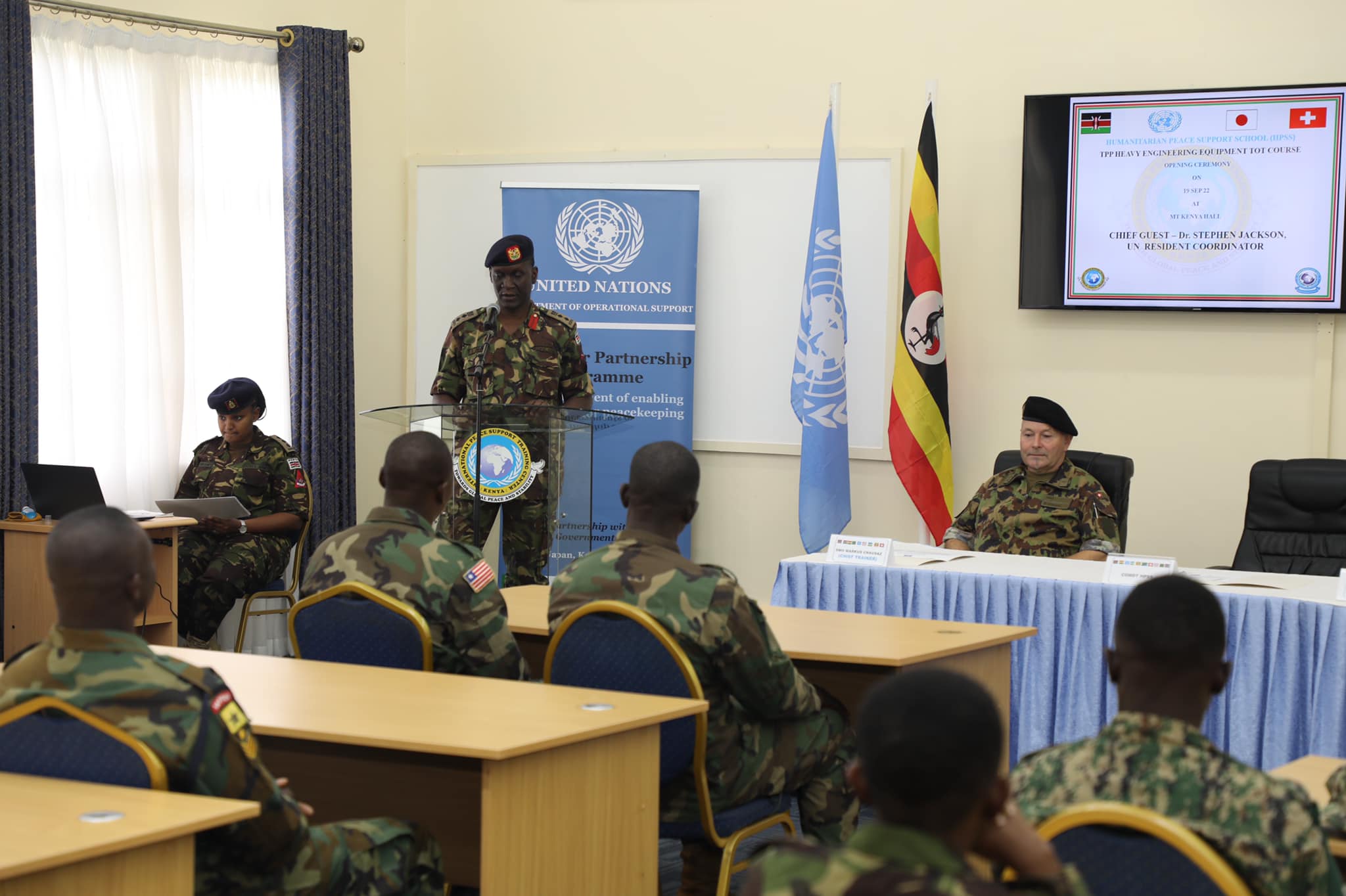 The Triangular Partnership Project Heavy Engineering Equipment basic operators took place at Humanitarian Peace Support School (HPSS), Embakasi.
The eight-week course was sponsored by the Government of Switzerland and supported by the United Nations Department of Operational Support. It had 34 participants drawn from Zambia, Kenya, Uganda Gambia, and Liberia. It was facilitated by a Chief trainer from the Swiss Army and 6 African trainers from Kenya, Rwanda, Ghana, and Uganda.
The aim of the training was to equip the participants with skills to operate and maintain Heavy Engineering Equipment in peace support operations across Africa.