𝐑𝐄𝐆𝐈𝐎𝐍𝐀𝐋 𝐖𝐎𝐌𝐄𝐍 𝐋𝐄𝐀𝐃𝐄𝐑𝐒𝐇𝐈𝐏 𝐅𝐎𝐑 𝐏𝐄𝐀𝐂𝐄 𝐀𝐍𝐃 𝐒𝐄𝐂𝐔𝐑𝐈𝐓𝐘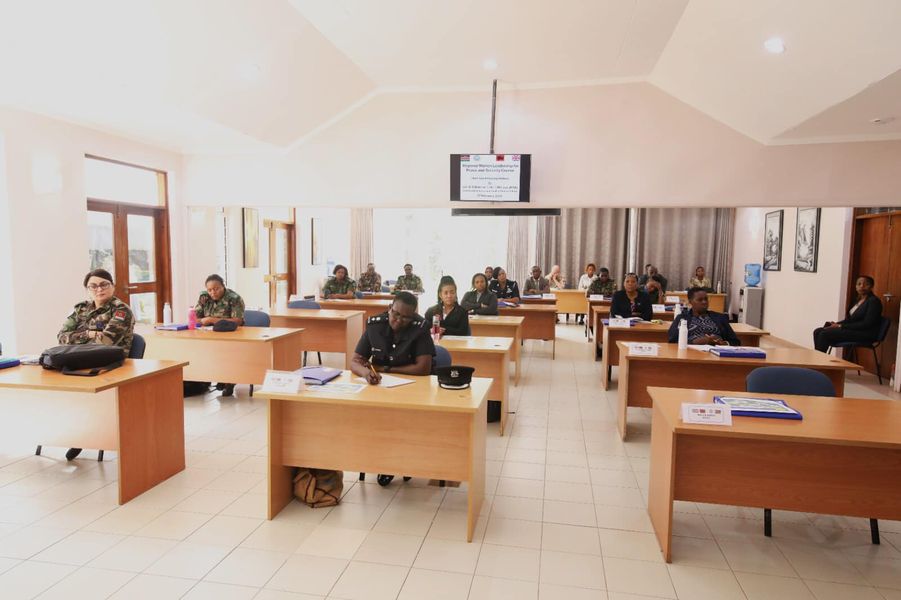 The Regional Women Leadership for Peace and Security course took place between 27-10 March 2023, at the Peace and Conflict Studies School in Karen.
The two-week course was sponsored by

British Peace Support Team - Africa

(United Kingdom) and has 18 participants drawn from African countries namely; Burundi, Ghana, Kenya, Malawi, Morroco, Sudan, Seychelles, Uganda, and Zambia.
Recent research has demonstrated that by achieving gender equality, we are able to prevent conflict. Similarly, peace is more sustainable when women lead and participate in peace processes.
The course enabled participants to understand peace and security in Africa from a gender perspective and to strengthen participants' knowledge and skills on women's leadership roles at different phases of conflict.