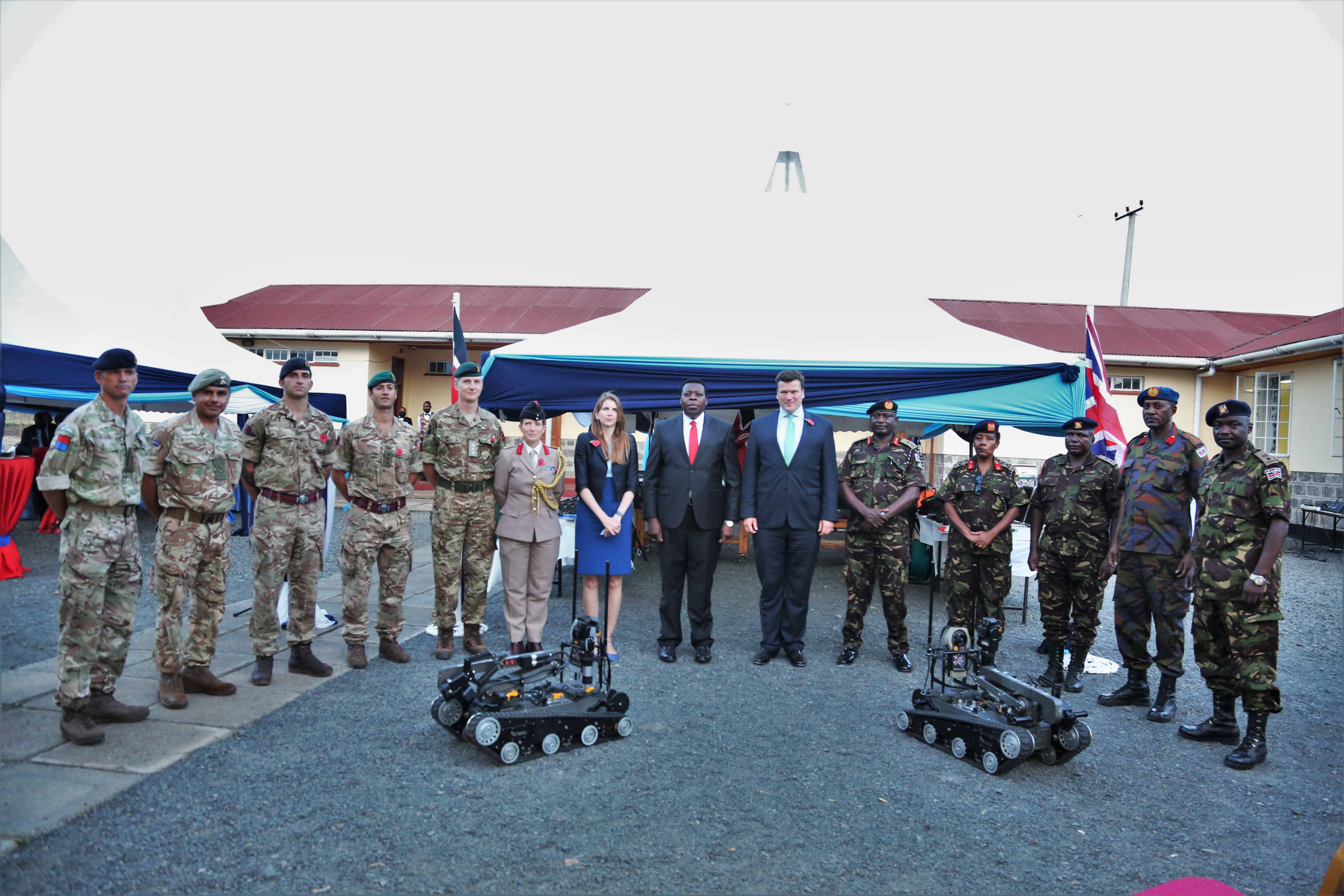 The UK Government officially handed over C-IED Equipment to the Humanitarian Peace Support School. The ceremony was graced by James Heappey UK Minister for Armed Forces, Hon. Eugene Wamalwa Cabinet Secretary for Defence, Jane Marriot UK High Commissioner to Kenya, Major General Matiri GOC, Brigadier Ronnie UK Advisor to Kenya, Colonel Alex Wilson BPST(A) Commander, and Brigadier Joyce Sitienei Director IPSTC.
In his speech, James Heappey, UK Minister for Armed forces assured the various stakeholders of continued partnership. He reiterated the importance of CIED Training to the military. He emphasized the issue of CIED Training as a confidence booster to the troops as it emboldens their effectiveness in the delivery of service.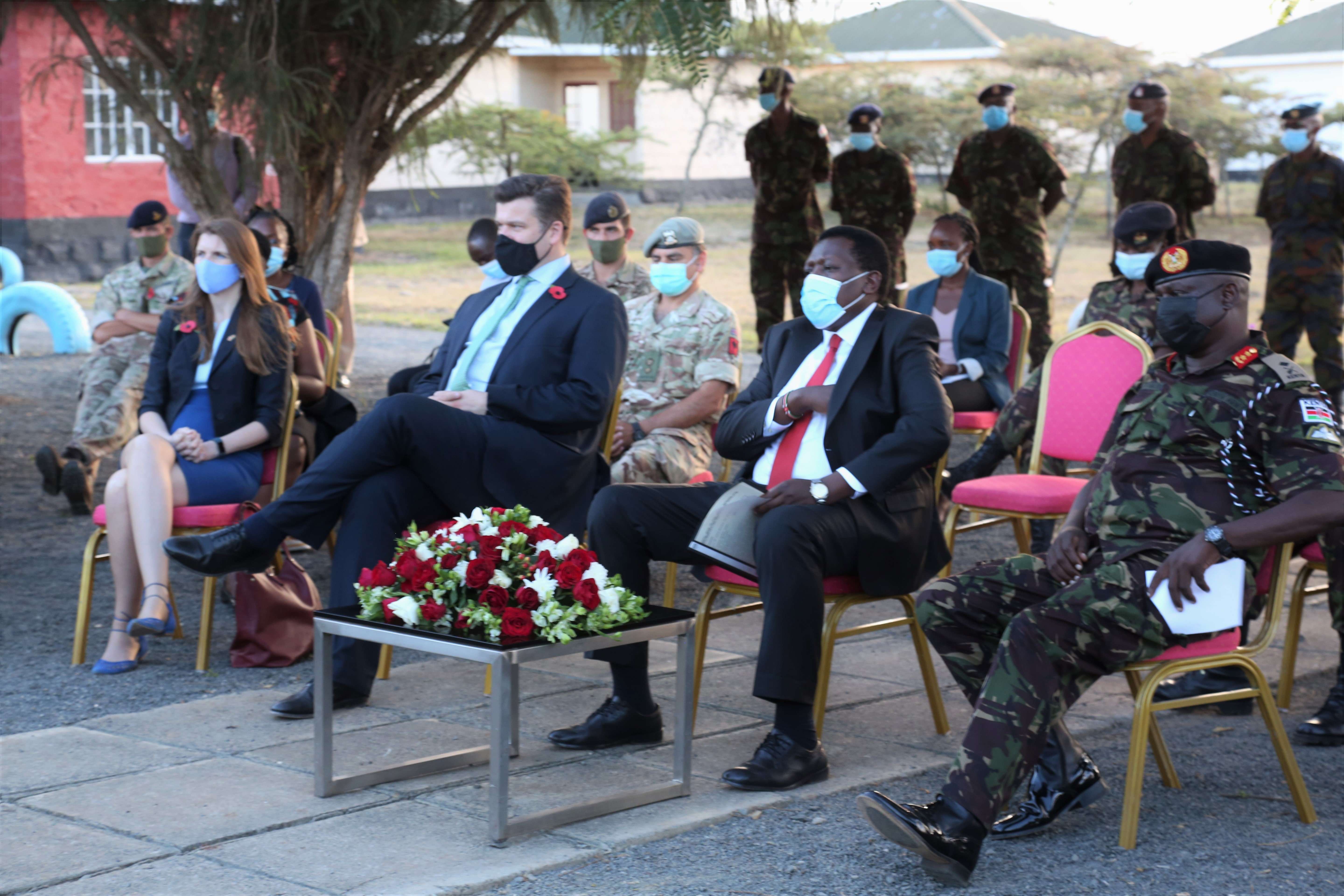 The Cabinet Secretary appreciated the UK Government's support in institutional development and capacity building over the years. Through the Defence Cooperation Agreement, the collaboration between the two states is strengthened.
The CIED Training is conducted in line with three pillars; Preparing the force, Defeating the device, and Attacking the network.
The director highlighted possible areas for collaboration with the UK Government which include; trainers from diverse nationalities on a permanent basis and maintenance of the equipment.