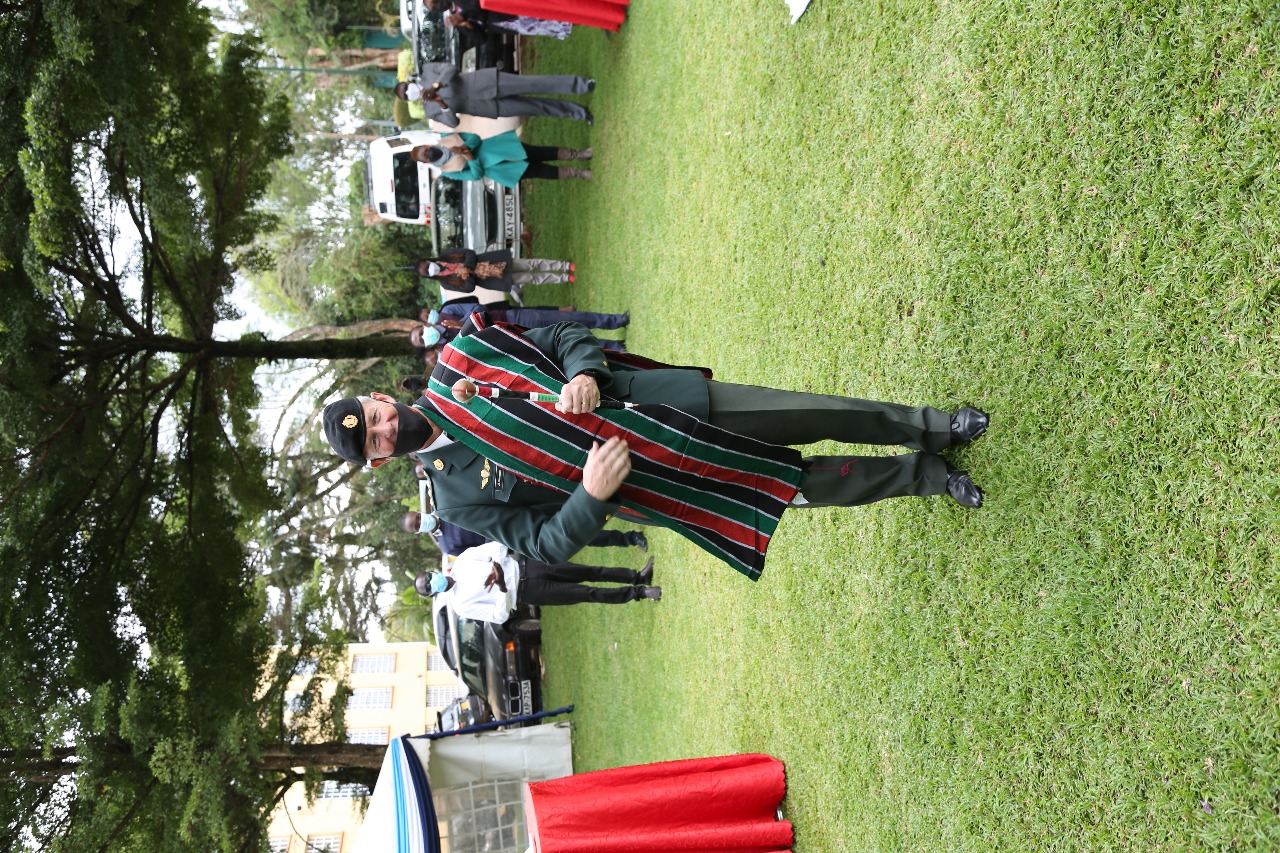 On Monday, 29th November 2021, IPSTC Officers and Staff bid Farewell to Colonel Jørn Rasmussen, outgoing Defence Attache to Royal Danish Embassy in Kenya. He served both in the capacity of Military Advisor at the Eastern Africa Standby Force and later as the Defence attache.
The Government of Denmark partnered with IPSTC in 2013. During that period, they supported the institution by facilitating the infrastructure as well as capacity building.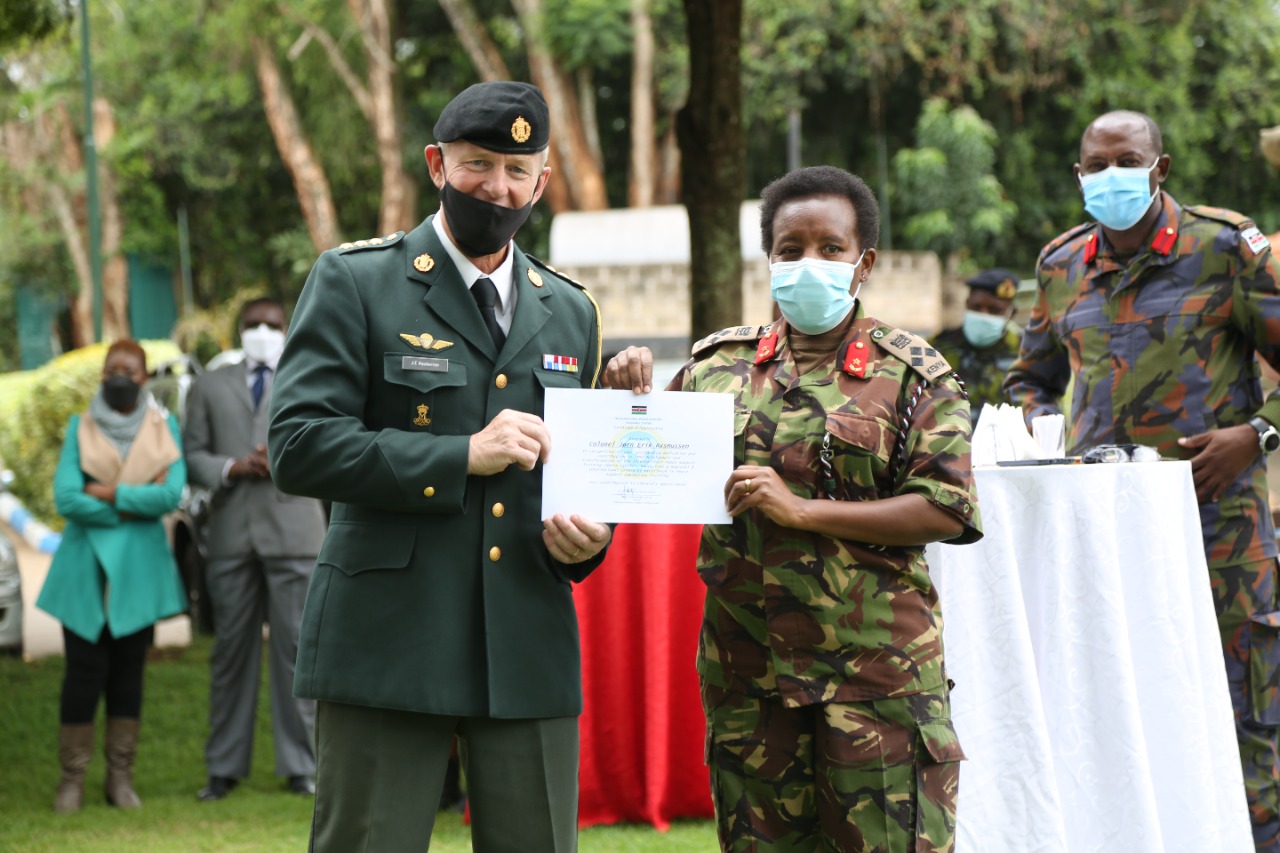 In his speech, Col Jørn Rasmussen lauded the efforts by IPSTC to foster peace in the region through the training of thousands. "As a country, supporting the Eastern Region of Africa is important. Therefore, we will continue to support programmes at the International Peace Support Training Centre," he reiterated,
Brigadier Joyce Sitienei, Director IPSTC appreciated Denmark's generosity and strategic leadership over the years. She welcomed the incoming Defence Attache Col Jens Lindvig, expressing the willingness to continue working together.
The ceremony was commemorated by issuing of mementos to Col Rasmussen and a tree planting session.