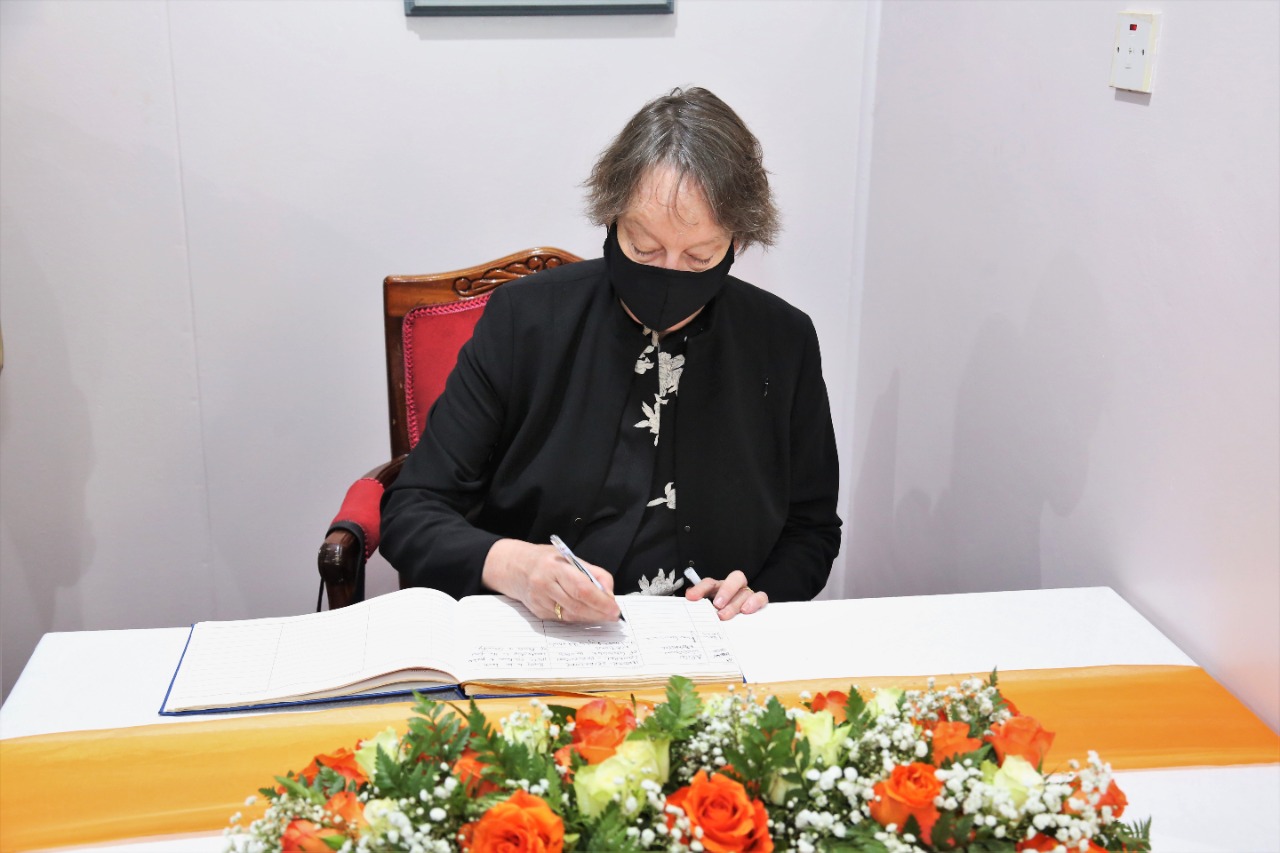 On Thursday, 9th Dec 2021, the International Peace Support Training Centre hosted Assistant Secretary-General Jane Connors in her appointment as Victims' Rights Advocate for the United Nations, Valeria Bove Political Affairs Officer Office of the Victims' Right Advocate, and Ms. Lynne Goldberg Senior Political Affairs Officer in the office of the UN Special Coordinator. They were received by Brig. J C Sitienei, Director IPSTC.
The visit was anchored on the familiarization of the institution and exploration of possible areas of mutual interest and benefits specifically addressing the Gender Issues in line with the Women Peace Security Agenda. The delegation was taken through a brief of the institution, the Gender Integration Programme, and the gender-responsive elements in our research and publications.
Acting in her capacity as Victims' Right Advocate, she stated that her office strives to end impunity, enhance transparency, and foster a Multidimensional stakeholder approach to issues of sexual abuse and exploitation. "Gender Issues are perceived to be about women, but in the real sense it includes all aspects concerning men and women," she affirmed.
Her visit coincides with the International Campaign dubbed '16 Days of Activism against violence against women and girls which aims to raise awareness about gender-based violence against women as a human rights issue at the local, national, regional, and international levels. As an institution, we continue to champion the women in peace and security agenda through gender mainstreaming in our capacity-building endeavours as guided by the IPSTC Gender Policy.
The delegation was taken through a tour of the institutions' facilities to accustom them to the new environment. The visit was culminated with a tree planting exercise to commemorate the event.