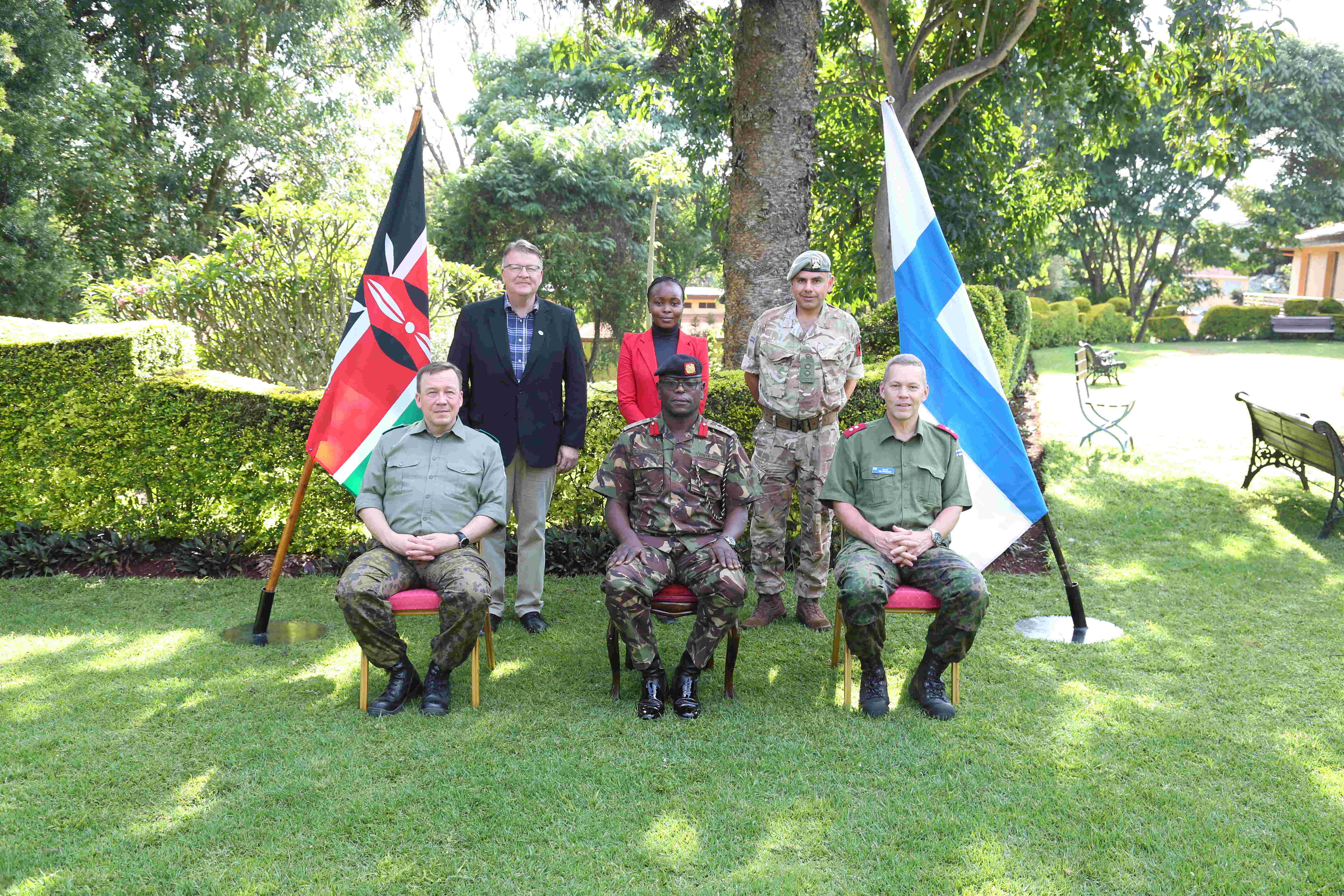 IPSTC was honoured to host the FINCENT Director Lieutenant Colonel Von Bonscdorff together with his delegation. The meeting which was chaired by Col G G Marrow Commandant PCSS, aimed at chartering possible partnerships between the two centers with a specific interest in capacity building.
During the discussion, it was ascertained that both institutions share similarities in the conduct of training courses for peace support operations. Thus the need for collaborative endeavors to exploit best practices and issues of mutual benefit.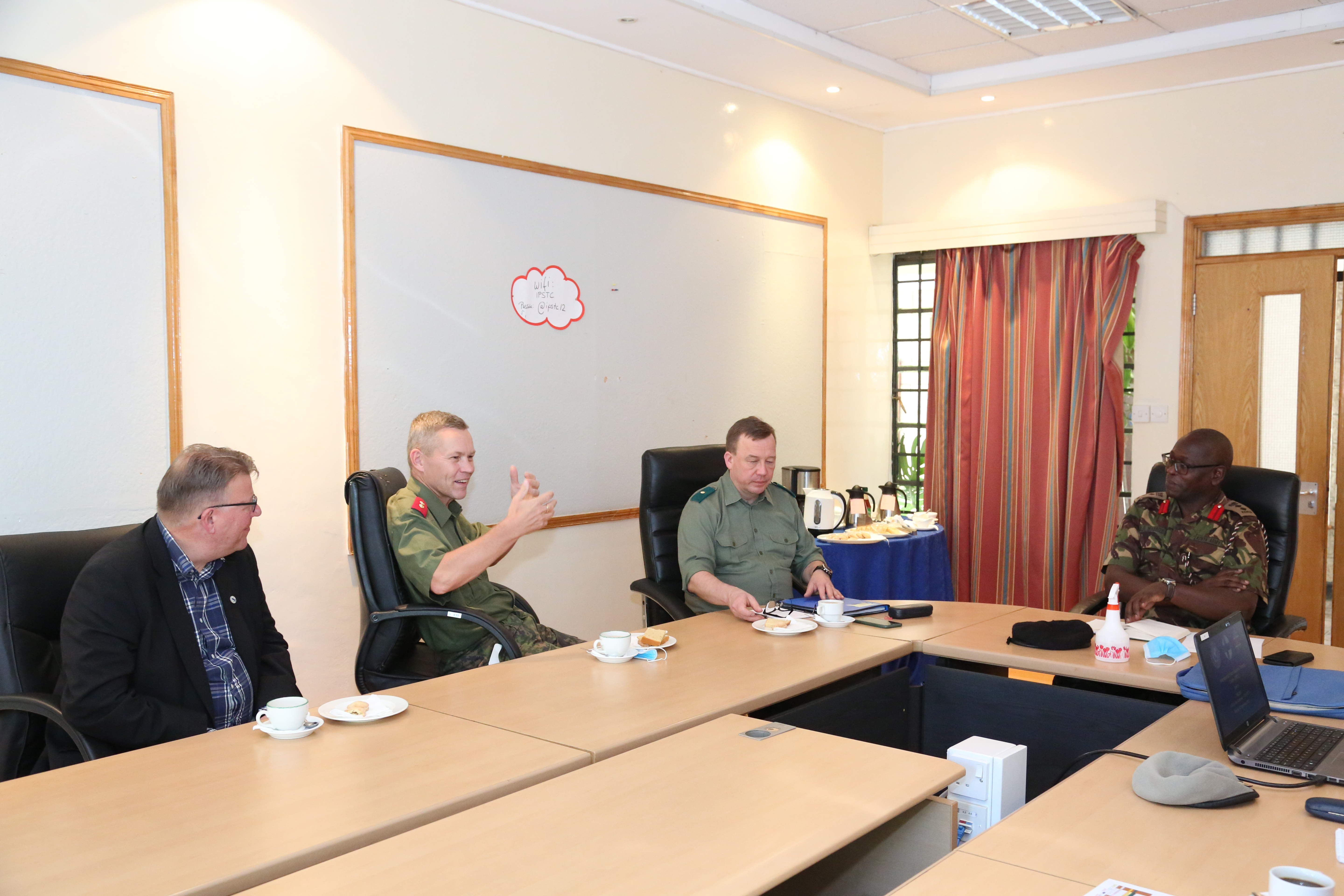 FINCENT was founded in 1969 and is part of the National Defence University, Finland. The institution organizes and conducts training for personnel in the United Nations, European Union, North Atlantic Treaty Organization, and Africa Union. Currently, the African Integrated Peace Operation Course(AIPC) is being conducted by FINCENT's Mobile Education Team here in Nairobi.
The meeting was concluded with a photo session and a tour of the institution.