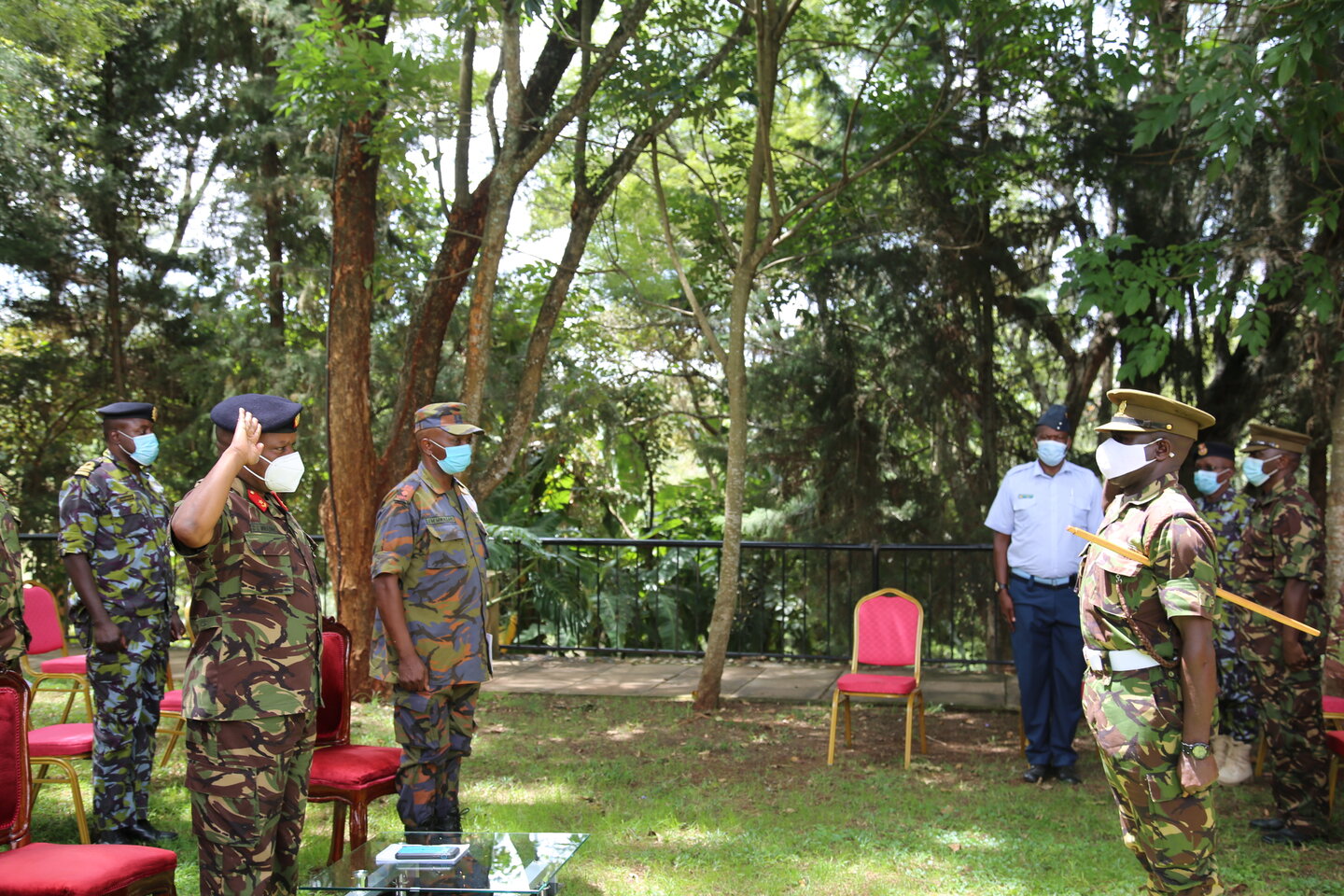 Brigadier Charles Mwazighe officiated his inaugural Barazza since taking leadership in 2020 with all KDF personnel at the IPSTC headquarters. The Barazza was meant share his outlook, discuss education, training and research readiness, give advisory on matters arising as well as to project immediate and future tasks.
He remarked that he took leadership of the Centre at a time when the world was grappling with the scourge of Corona Virus pandemic which has not only claimed many lives but also altered the interactions of normal way of life. Nevertheless, he expressed appreciation to the IPSTC fraternity for the smooth transition.
First, the Director thanked all the uniformed personnel for observing Covid-19 safety guidelines and adhering to the periodic tests. He further noted that the Defence Memorial Hospital is currently administering the Covid-19 vaccine and encouraged all the service personnel to get vaccinated as a way of boosting their immunities against the deadly virus.
Further, he commended the discipline of his men despite the challenging times. Being a training Centre, IPSTC receives participants from many countries across the world. He noted that the personnel have been good brand ambassadors by portraying a good image.
He reminded all the service personnel that personal responsibility and accountability must be 100%. There shall be continuous training in all departments in order to add value to every individual in the Centre. By doing so, individuals will be assured that they are set on a path towards career progression translating into better professionalism and personal development.
He additionally confirmed that the leadership was aware of the welfare issues facing the soldiers. He asserted that soldiers will be kitted with uniforms and further took note of the accommodation challenges that the personnel were facing and assured them that sustainable plans were underway to solve the problem. He also advised soldiers to be prudent in dispensing the Centre's resources especially during the Covid-19 pandemic where resources are channeled in other mitigating initiatives.
Finally, the Director thanked everyone in their designated areas of work for steering the vision and mission of IPSTC.