VISIT TO IPSTC BY ARGENTINE AMBASSADOR TO KENYA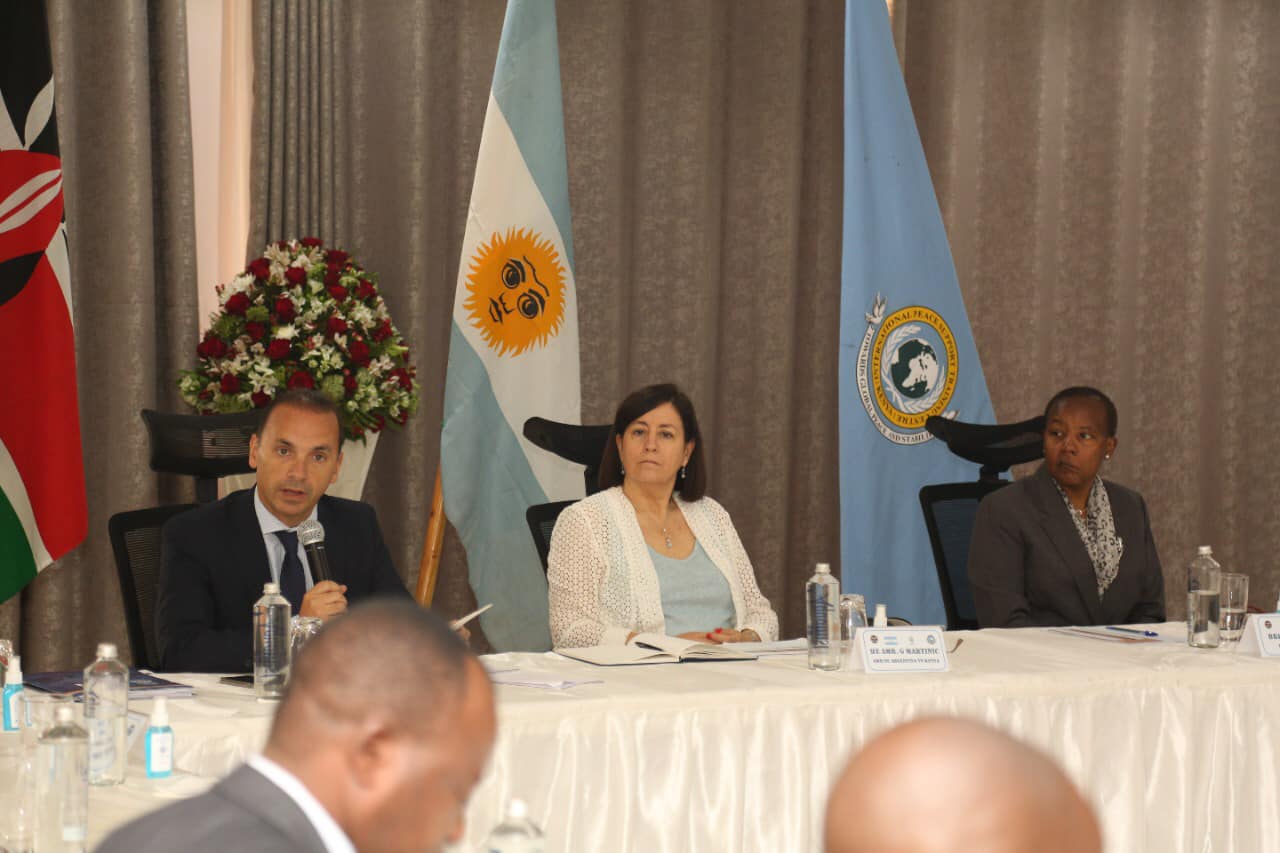 We were honoured to host H.E Ambassador Gabriella Martinic, Ambassador of Argentina to Kenya at IPSTC Headquarters in Karen.
The four-day plenary was aimed at identifying areas of possible collaboration between the White Helmets Commission, IPSTC, the National Disaster Management Unit, and other stakeholders in disaster management.
The meeting also highlighted the importance of a multi-agency approach to disaster response and a paradigm shift from disaster response to disaster risk reduction.