NDU-K FACULTY INDUCTION WORKSHOP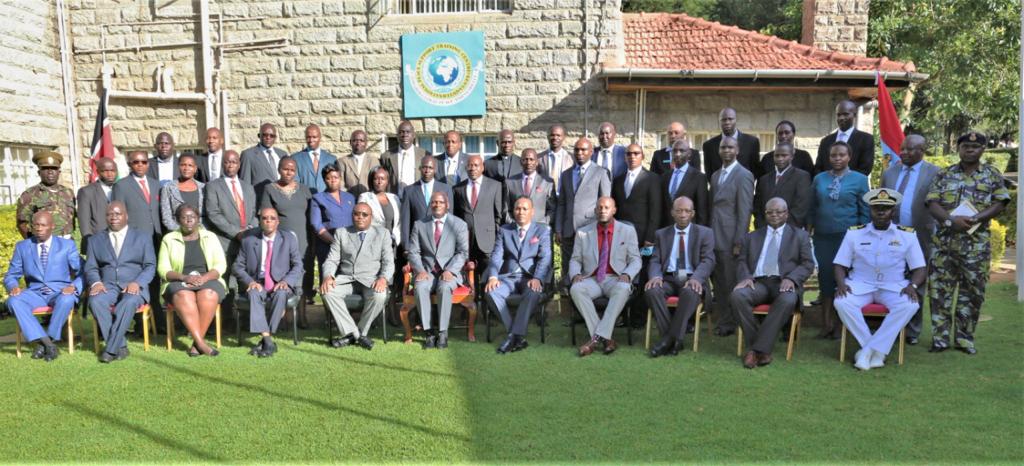 The NDU-K Faculty Induction Workshop kicked off at the International Peace Support Training Centre. The workshop was inaugurated by Lt General Jonah Mwangi Vice-Chancellor National Defence University Kenya (NDU-K). In attendance was Major General Rashid Elmi NDU-K Deputy Vice-Chancellor Applied Research, Major General G R A Owinow Director Centre of Security Studies, Brigadier Mwololo NDU-K Director of Academic Affairs, and Acting Director IPSTC Col Guleid.
The workshop attendees comprises Military Officers from the Kenya Defence Forces and Civilian officers from NDU-K constituent colleges namely National Defence College(NDC), International Peace Support Training Centre (IPSTC), and National Intelligence Research University College(NIRUC).
The aim of the workshop is to provide an overview of various university teaching concepts unique to NDU-K, equip the participants with practical research knowledge, and mentor participants on delivery, teaching, conduct, and practice of practical research at the university level.