MILITARY WIVES ASSOCIATION OF KENYA INTERACTIVE TALKS WITH NAVAL OFFICERS WIVES ASSOCIATION NIGERIA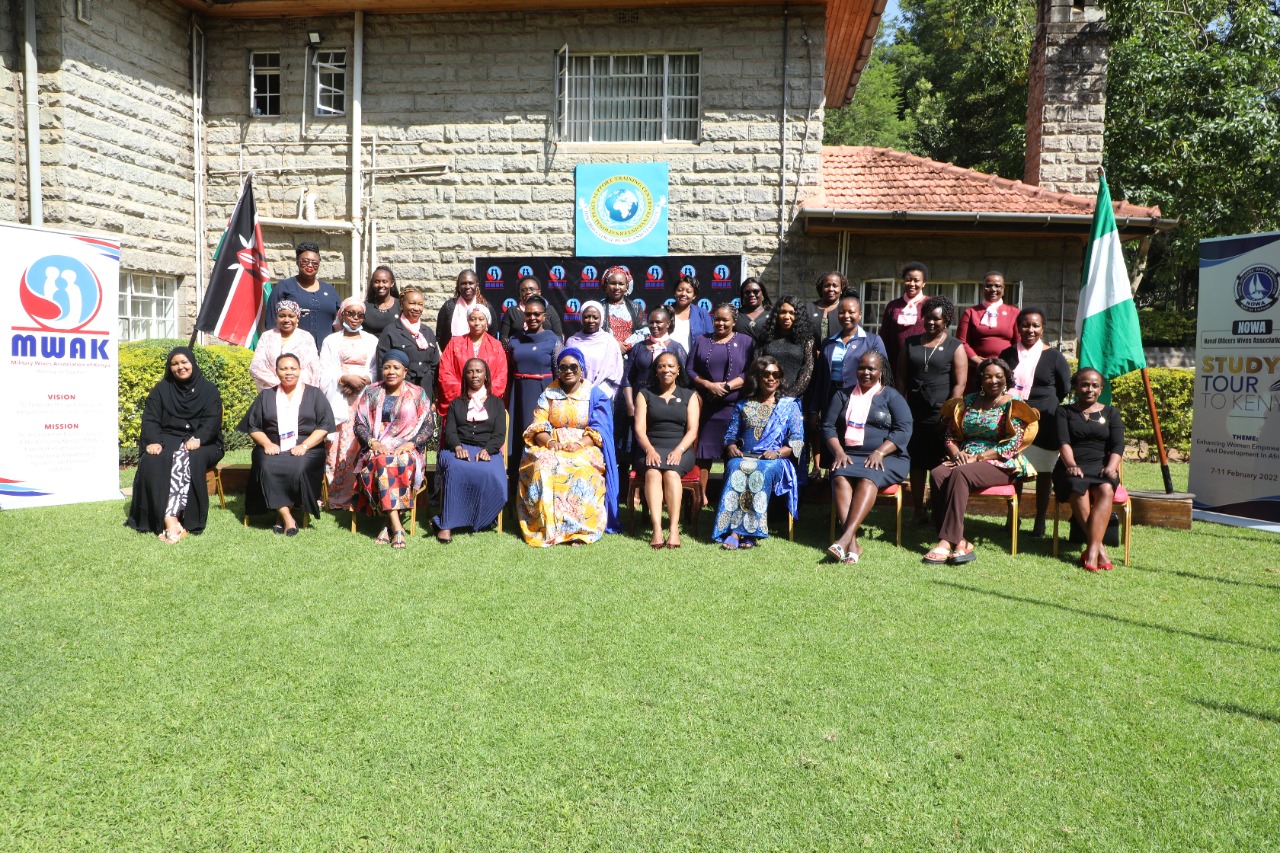 On Wednesday, 9th Feb 2022, IPSTC was privileged to host the Military Wives Association of Kenya(MWAK) in collaboration with Naval Officers Women Empowerment(NOWA), Nigeria at its headquarters in Karen, during their week-long tour to Kenya.
The meeting was presided over by Mrs. Tabitha Kibochi, Kenya- Chairperson MWAK and Dr. Hajiya Gambo Nana Aishatu, Nigeria- chairperson NOWA.
The foundation of both organizations is centered around the welfare of military families. As such, MWAK and NOWA came together to share experiences and learn from each other.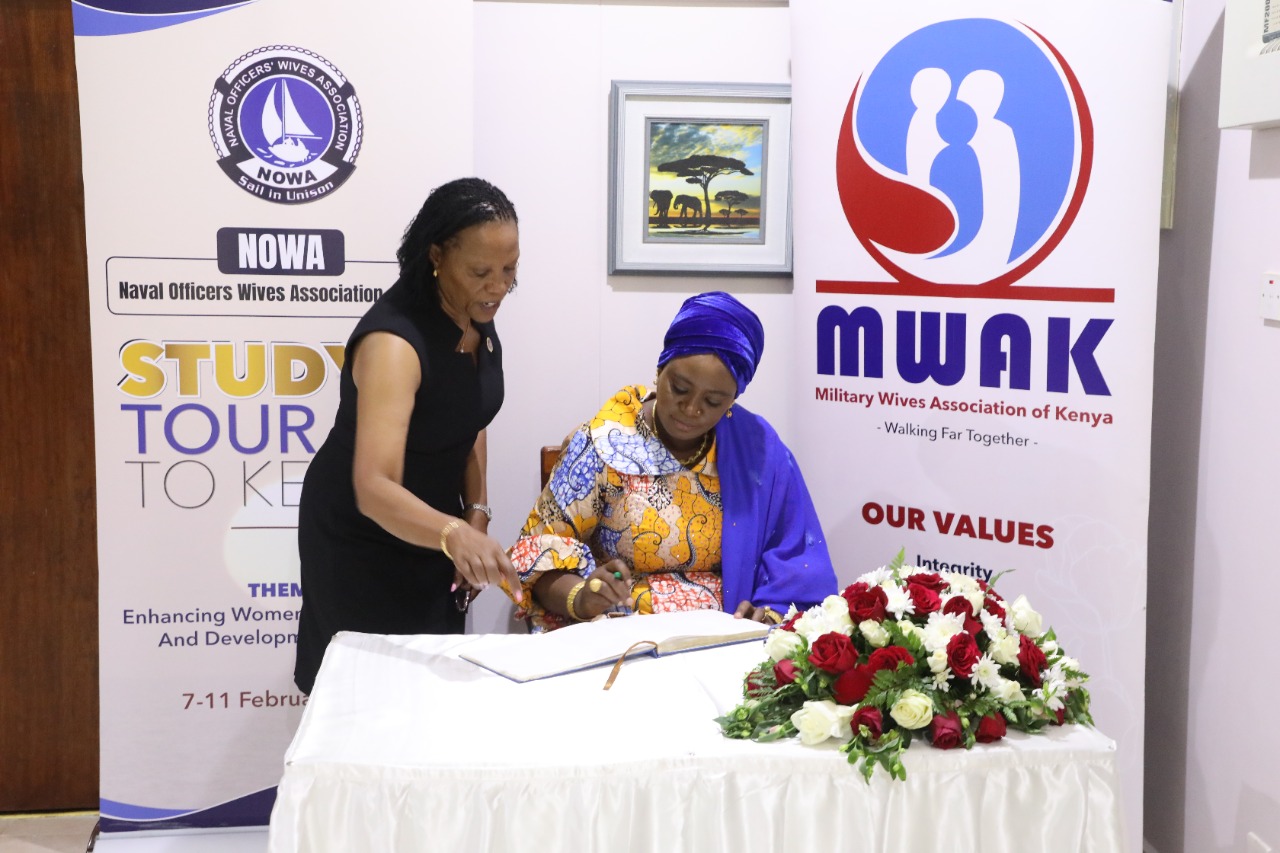 Left; Mrs. Tabitha Kibochi MWAK chairperson Right; Mrs. Hajiya Nana Gambo NOWA chairperson
In her speech, Mrs. Kibochi stated that MWAK welcomes impactful interactions with NOWA. "MWAK was inaugurated in 2020, and though we are at the early stages, we are impressed with the achievements of NOWA especially to the welfare of military families. This being a service to humanity, we believe it is also a service to God," she said.
Naval Officers Wives Association (NOWA) was established in 1957. Presently, NOWA's scope is not only to cater to the well-being of women and children in the barracks but also to immediate communities around the barracks. "NOWA is involved in numerous humanitarian activities and empowerment programs. The purpose of this meeting is to expose the members of NOWA to the workings of different organizations," mentioned Mrs. Nana Gambo.
The event was attended by delegations from both Kenya and Nigeria. The ceremony ended with the presentation of mementos to the guests.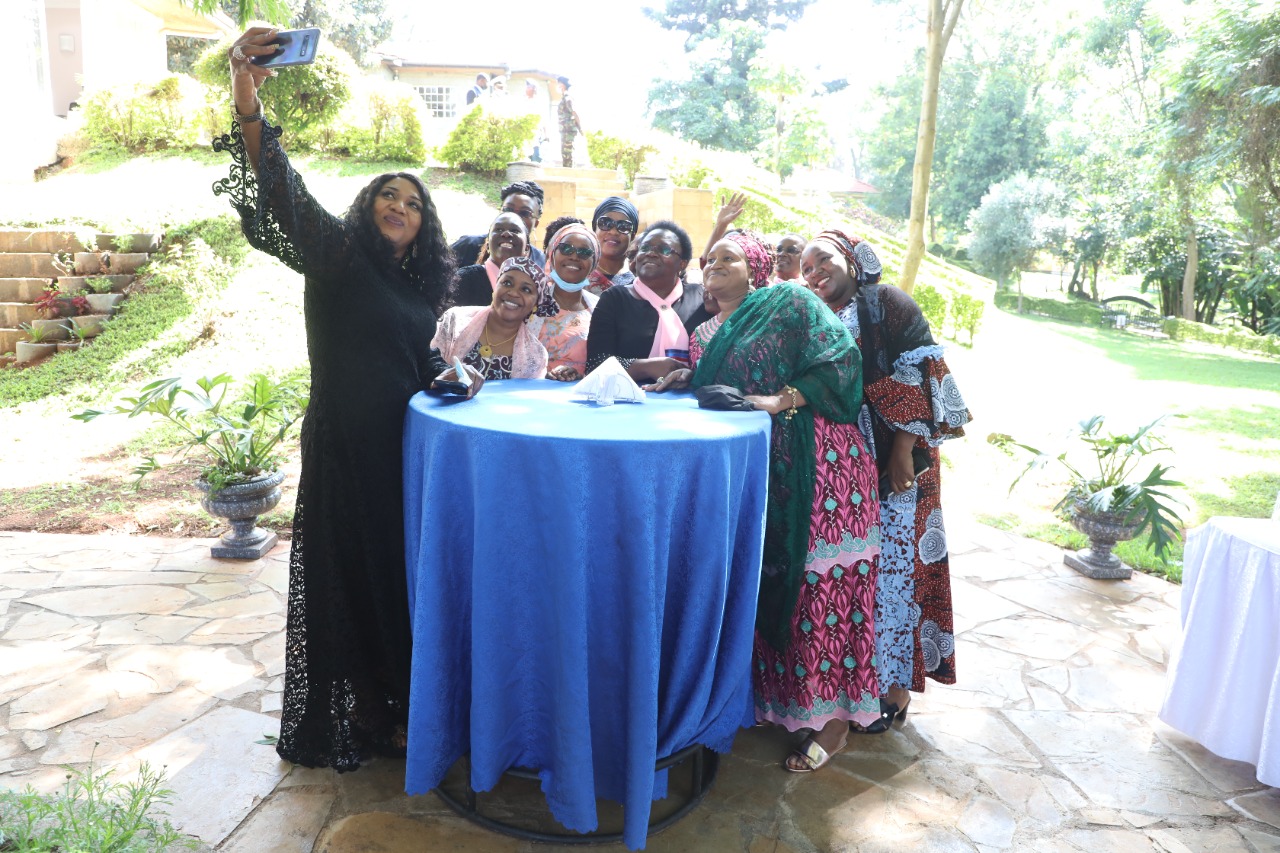 Light moment between MWAK and NOWA members.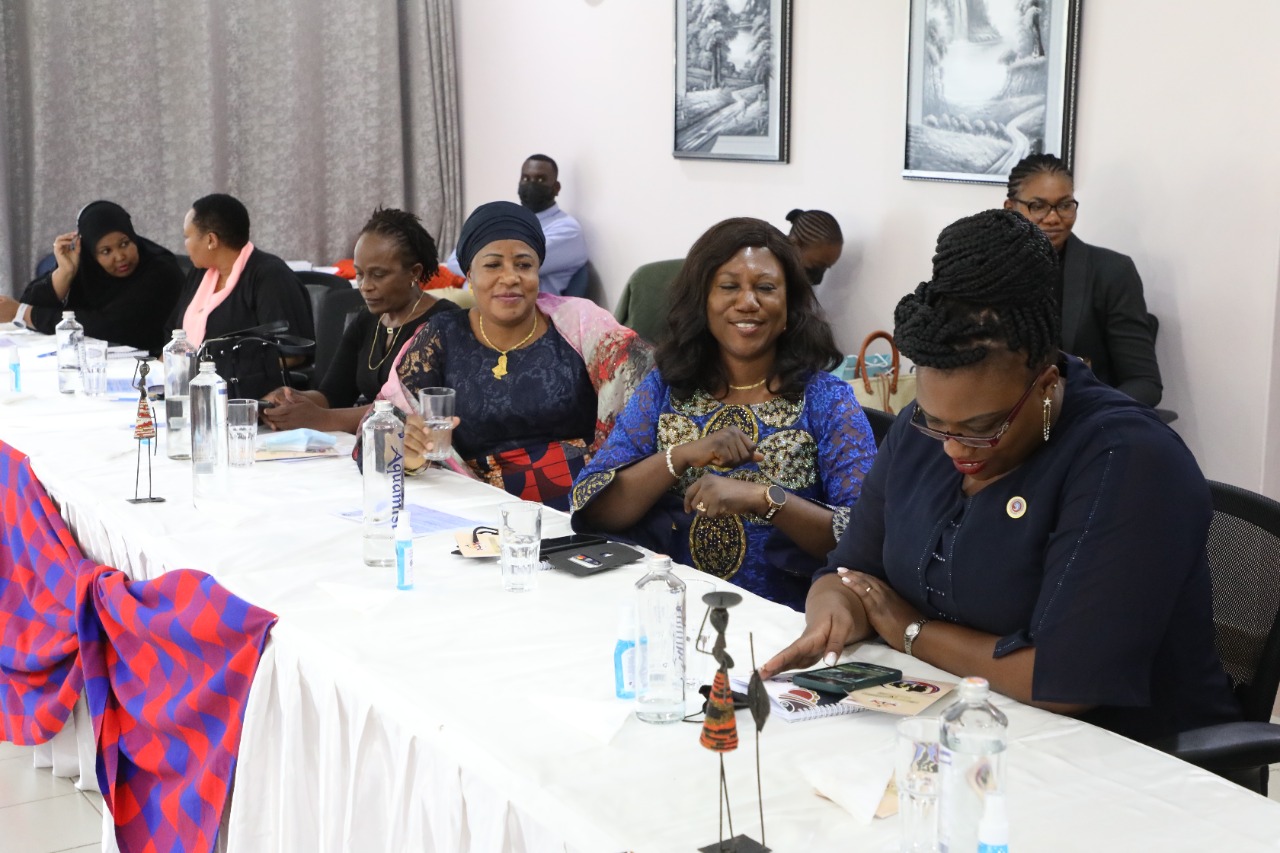 Interactive Session at Amani Hall in IPSTC Karen.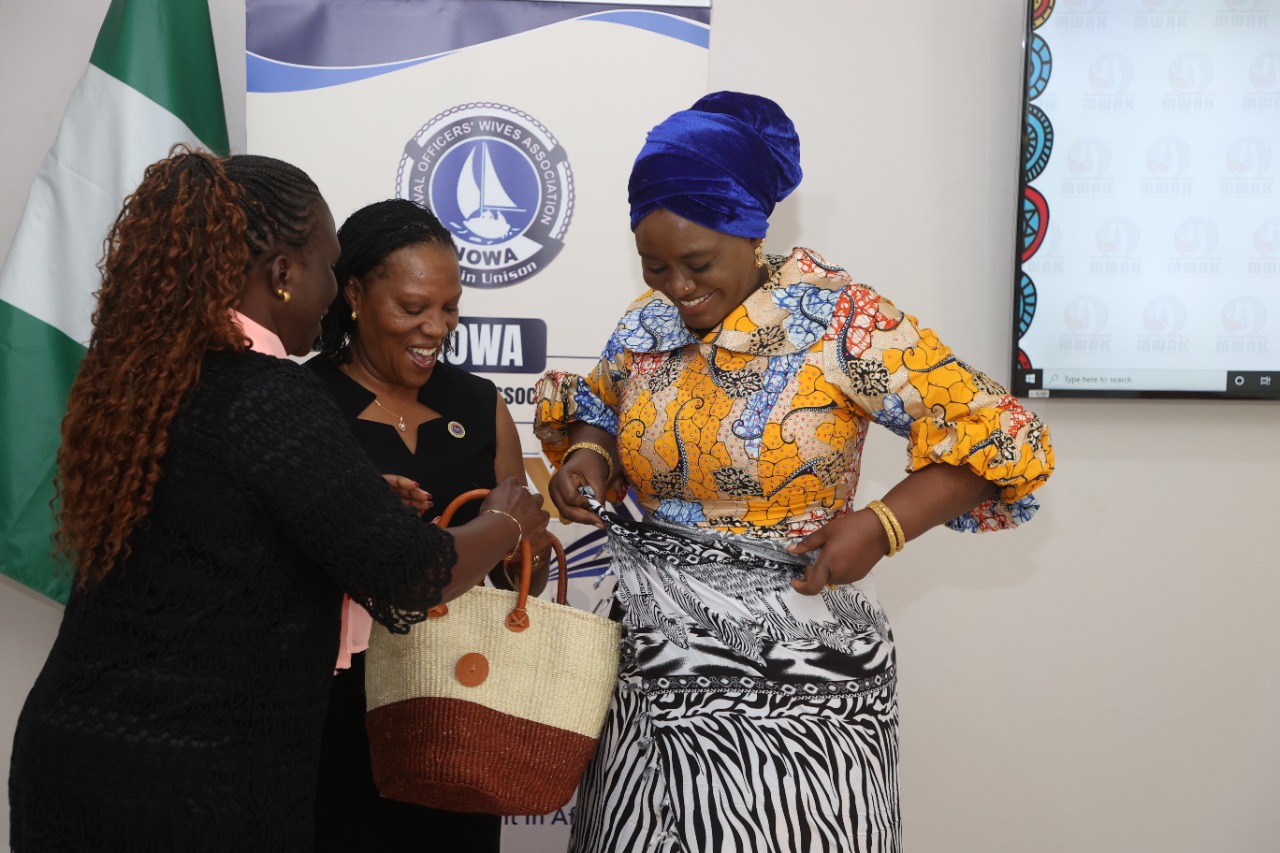 Presentation of gifts to the NOWA chairperson by MWAK members.