UK MINISTER FOR DEFENCE PEOPLE AND VETERANS VISITS IPSTC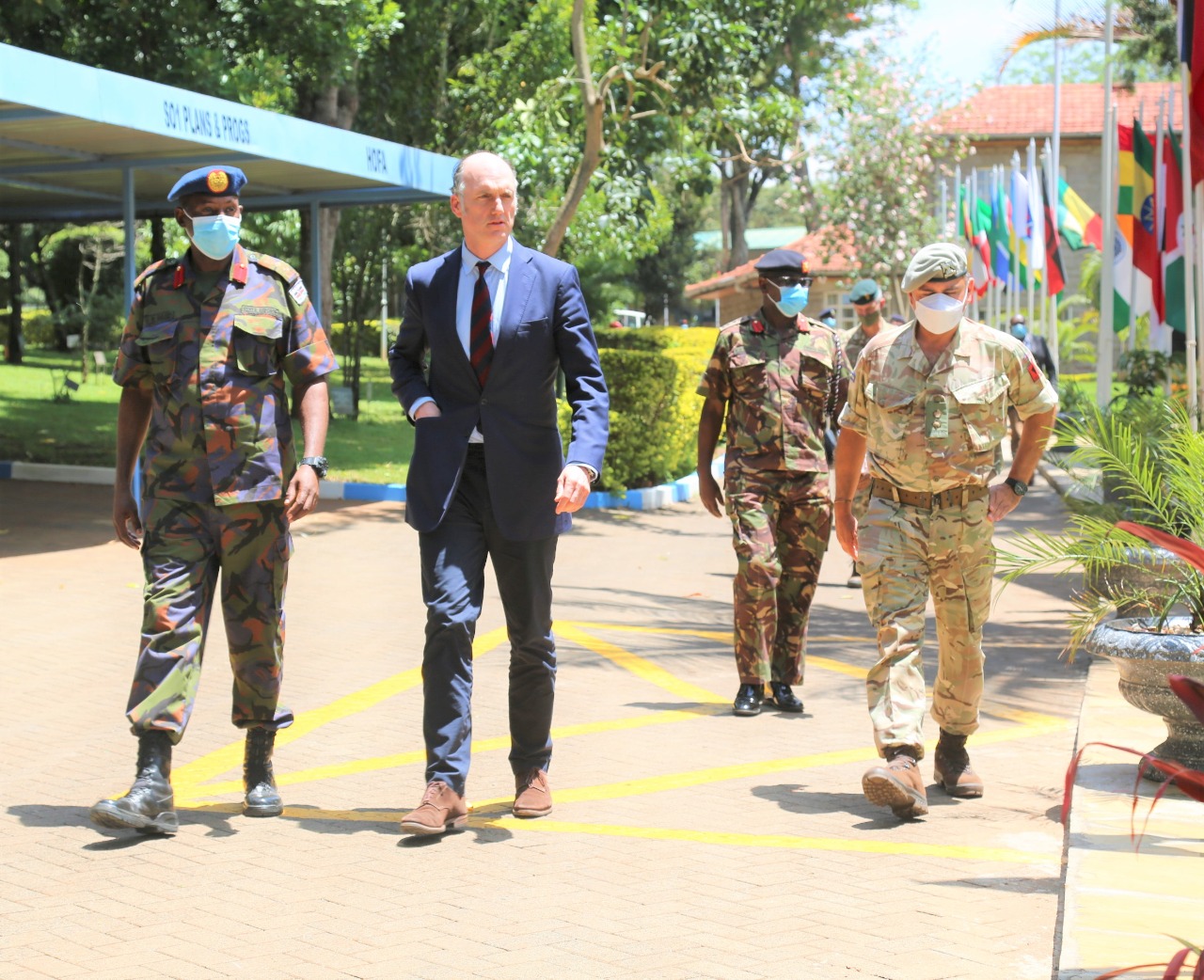 On Tuesday, 8th Feb 2022, the International Peace Support Training Centre, hosted Hon. Leo Docherty- Minister for Defence People and Veterans at the Headquarters in Karen. The minister was received by the acting director Col I K Guleid.
In his tour, Hon. Docherty was briefed on the longstanding partnership between IPSTC and UK through collaboration initiatives like the British Support Team Africa and training support in Counter Improvised Explosive Devices courses run at the Humanitarian Peace Support School, Embakasi Nairobi.