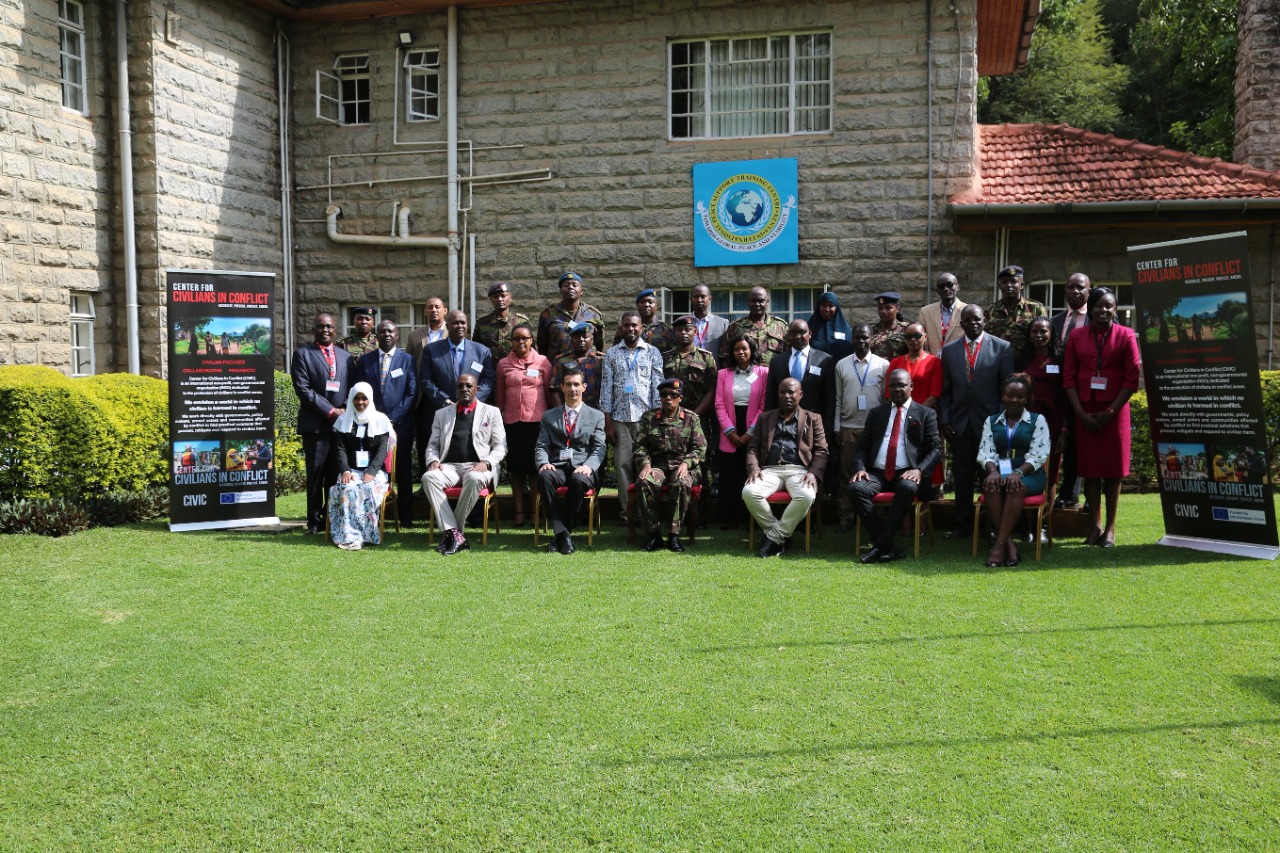 IPSTC in partnership with the Centre for Civilians in Conflict (CIVIC) is hosting a round-table discussion dubbed "Protection of Civilians – Roles, Opportunities and Challenges".
The aim is to create space for dialogue between representatives of conflict-prone communities in Kenya, security forces, Civil Society Organizations (CSOs), and other relevant stakeholders on the role of each party in promoting and ensuring the protection of civilians during both peace and conflict times.
The two-day workshop has 25 participants from the Kenya Defence Forces, CIVIC, Eastern Africa Standby Force (EASF), IPSTC, Lamu County, Wajir Country, and the United Nations Office on Drugs and Crime (UNODC).