CHILDREN PEACE AND SECURITY BOOK LAUNCH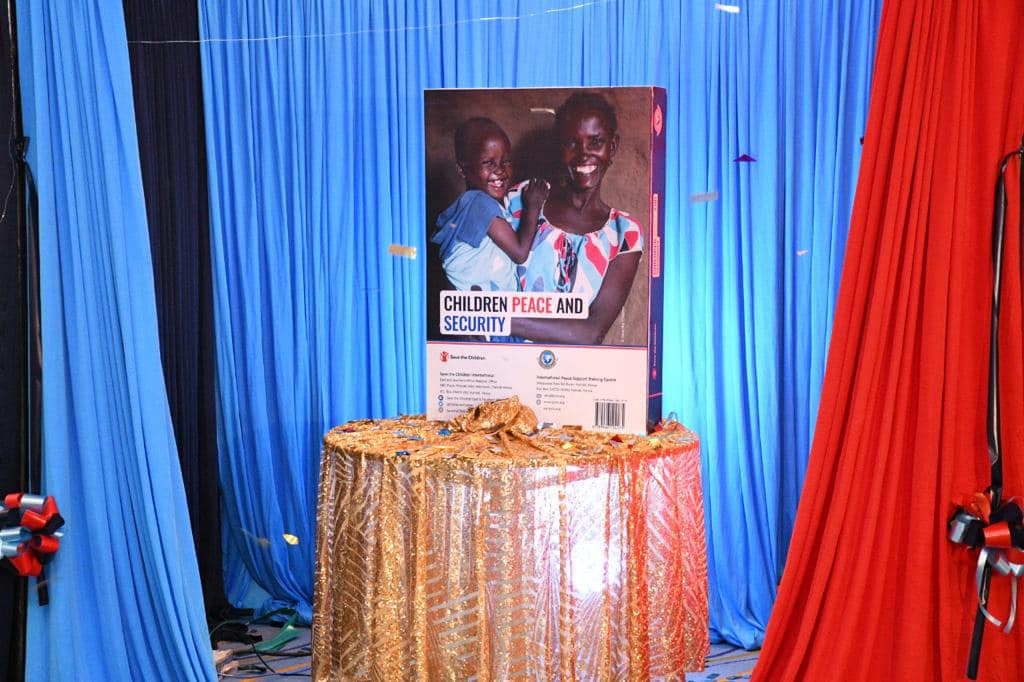 On 29 November 2022, IPSTC in partnership with
Save the Children East & Southern Africa Region
launched a book titled "Children Peace and Security" during the Protection of Children Affected by Armed Conflict Conference at Movenpick Hotel and Residences in Nairobi. This year, we renew our pledge and commitment to protecting children in conflict situations in Africa.
On behalf of our Director, Brigadier Joyce C Sitienei, the head of research Col Mwasigwa acknowledged the efforts of the contributors and editorial team who ensured the book project
was a success. The book project was a result of the Children, Peace and Security conference held earlier this year in April.
"This book serves as a reference document, acknowledging the plight of children in armed conflict, citing gaps in practice, and proposing solutions towards enhancing child protection efforts in hostile theatres. This text also serves as a constant reminder and reference to IPSTC and to like-minded actors of the importance of support from organizations of repute, which in this case is none other than Save the Children. PSRD through the support of Save the Children brought together over 50 experts whose scholarship made this project a success. The joint efforts now accord us a chance to engage the latest thinking not only on ways to shore up child protection but also on how to make the challenging but noble practice more proactive," stated Col Mwasigwa in her speech.