𝐈𝐌𝐏𝐑𝐎𝐕𝐈𝐒𝐄𝐃 𝐄𝐗𝐏𝐋𝐎𝐒𝐈𝐕𝐄 𝐃𝐄𝐕𝐈𝐂𝐄𝐒 𝐓𝐇𝐑𝐄𝐀𝐓 𝐌𝐈𝐓𝐈𝐆𝐀𝐓𝐈𝐎𝐍 𝐂𝐎𝐔𝐑𝐒𝐄
The Improvised Explosive Devices Threat Mitigation Course was officially introduced to participants at the Humanitarian Peace Support School in Embakasi.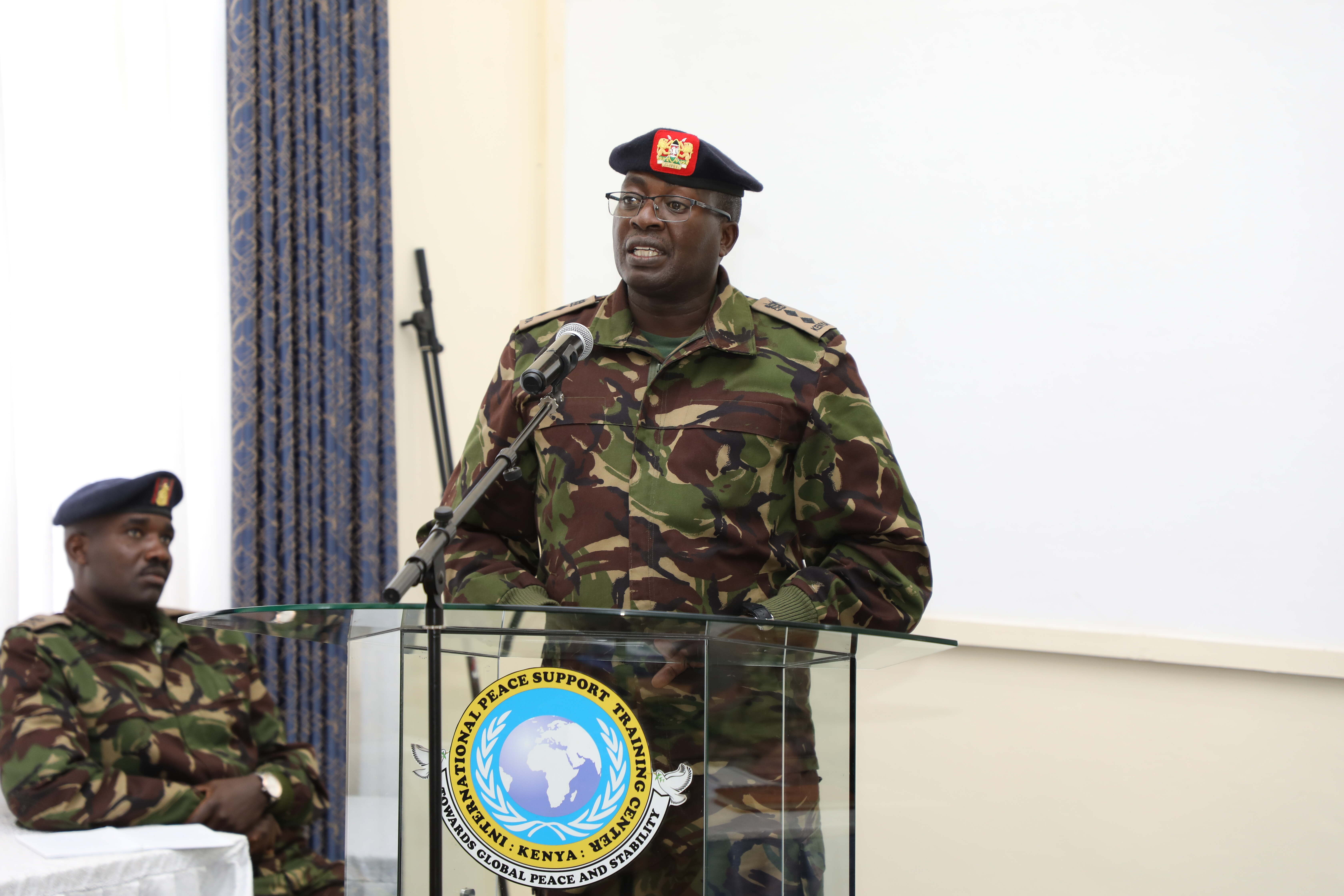 Participants of the course are staff officers drawn from military and police personnel, involved at operational levels.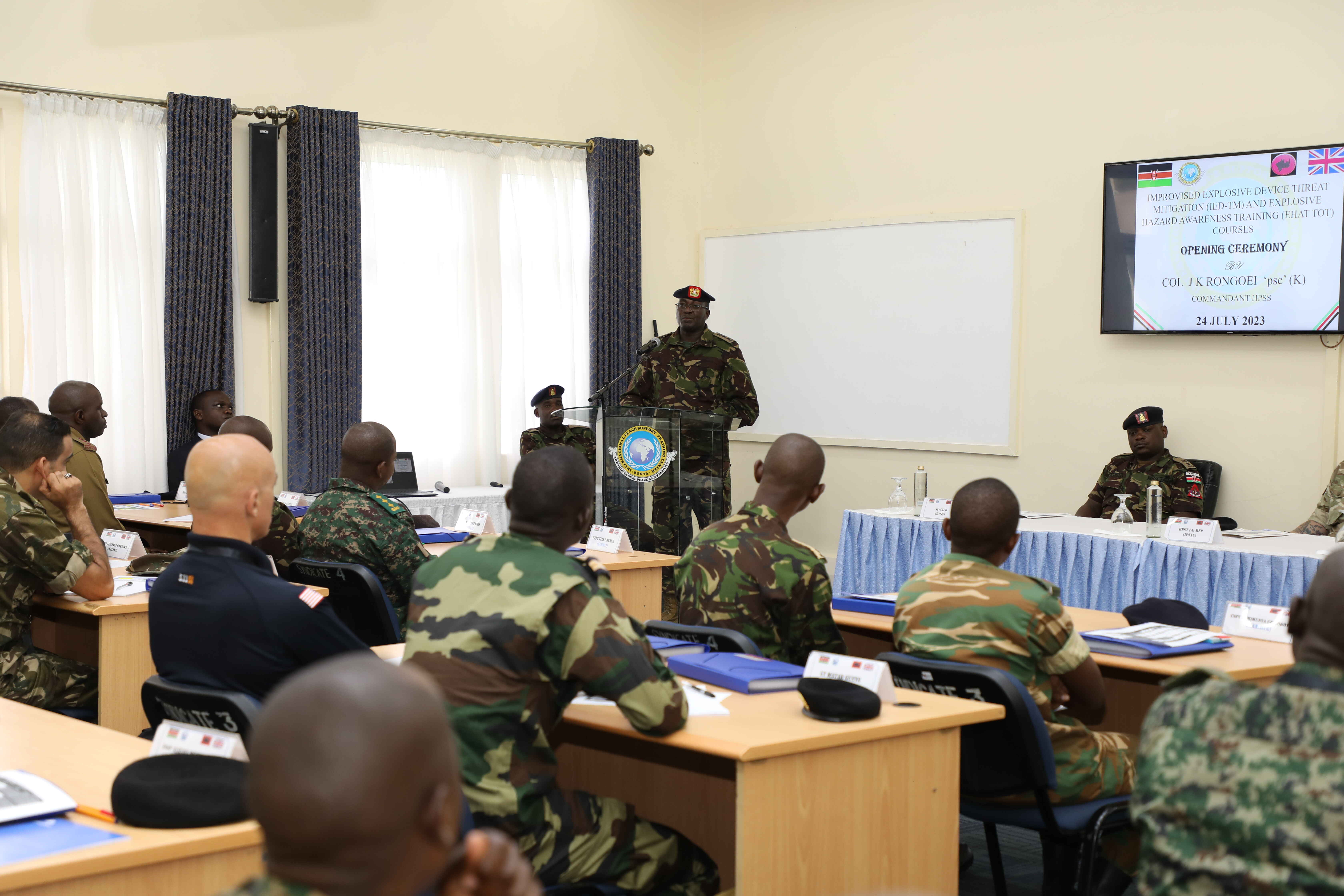 The end of their week-long course will see them equipped with theoretical and practical expertise, enabling them to effectively mitigate Improvised Explosive Devices in areas they are of threat.