𝐔𝐍𝐈𝐓𝐄𝐃 𝐍𝐀𝐓𝐈𝐎𝐍𝐒 𝐃𝐈𝐒𝐀𝐒𝐓𝐄𝐑 𝐀𝐒𝐒𝐄𝐒𝐒𝐌𝐄𝐍𝐓 𝐀𝐍𝐃 𝐂𝐎𝐎𝐑𝐃𝐈𝐍𝐀𝐓𝐈𝐎𝐍 𝐂𝐎𝐔𝐑𝐒𝐄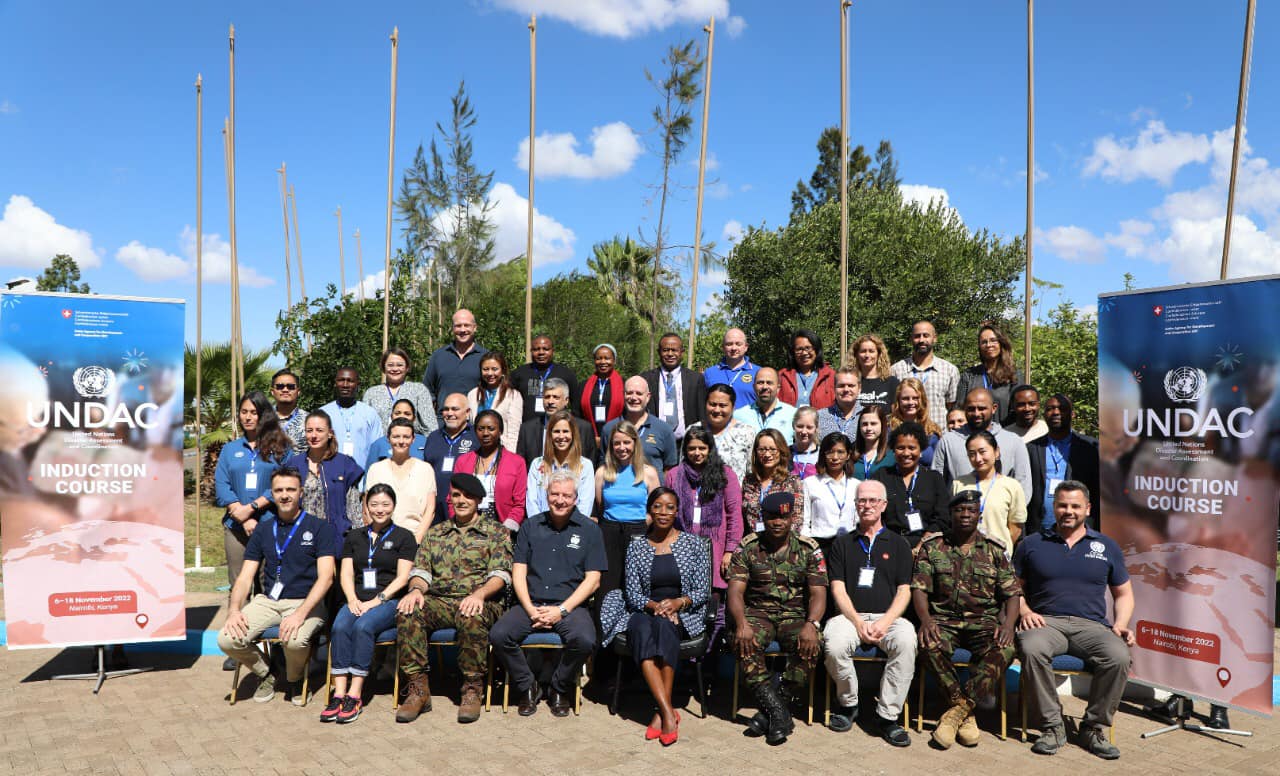 The United Nations Disaster Assessment and Coordination (UNDAC) induction course took place at the Humanitarian Peace Support School, Embakasi.
The course was conducted over a period of two weeks and was geared towards developing the skills of UNDAC members in emergency response missions.
In attendance were Commandant HPSS Lt Col Omao, Ms. Edem Wosornu Office of Humanitarian Affairs (OCHA), Head of Training Lt Col Morra, and Lead Facilitator Mr. Peter Muller.