NATIONAL DEFENCE UNIVERSITY INDIA VISIT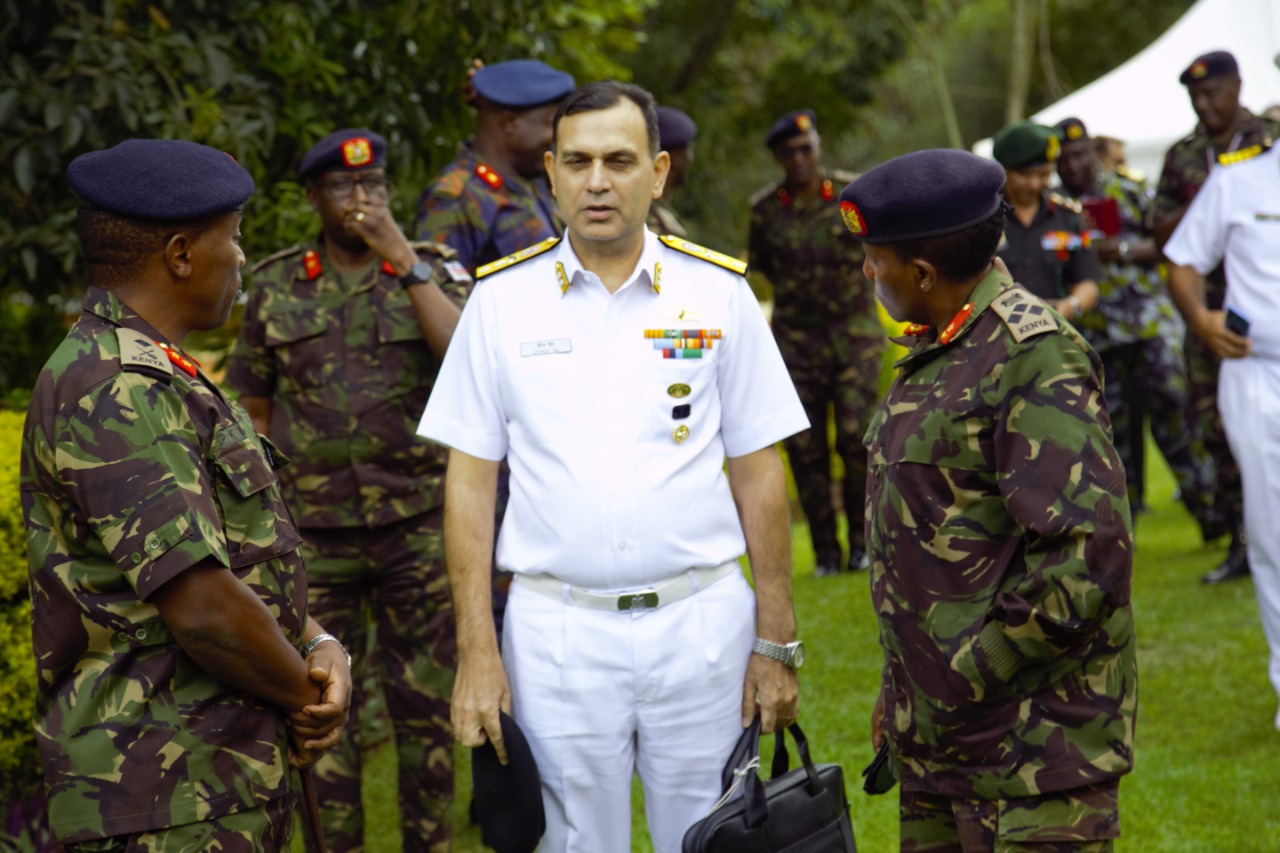 A delegation from National Defence College India visited IPSTC Headquarters in Karen where they were briefed on KDFs contribution to Regional and National Security and Linkage to India and IPSTC's contribution to Peace Support Operations Training.
Rear Admiral Dhiren Vig led the delegation. ACDF OPD&T Maj General Muteti, Director IPSTC Brigadier Sitienei, and senior KDF officers were in attendance.