𝐓𝐑𝐈𝐀𝐍𝐆𝐔𝐋𝐀𝐑 𝐏𝐀𝐑𝐓𝐍𝐄𝐑𝐒𝐇𝐈𝐏 𝐏𝐑𝐎𝐉𝐄𝐂𝐓 𝐇𝐄𝐀𝐕𝐘 𝐄𝐍𝐆𝐈𝐍𝐄𝐄𝐑𝐈𝐍𝐆 𝐄𝐐𝐔𝐈𝐏𝐌𝐄𝐍𝐓 𝐁𝐀𝐒𝐈𝐂 𝐂𝐎𝐔𝐑𝐒𝐄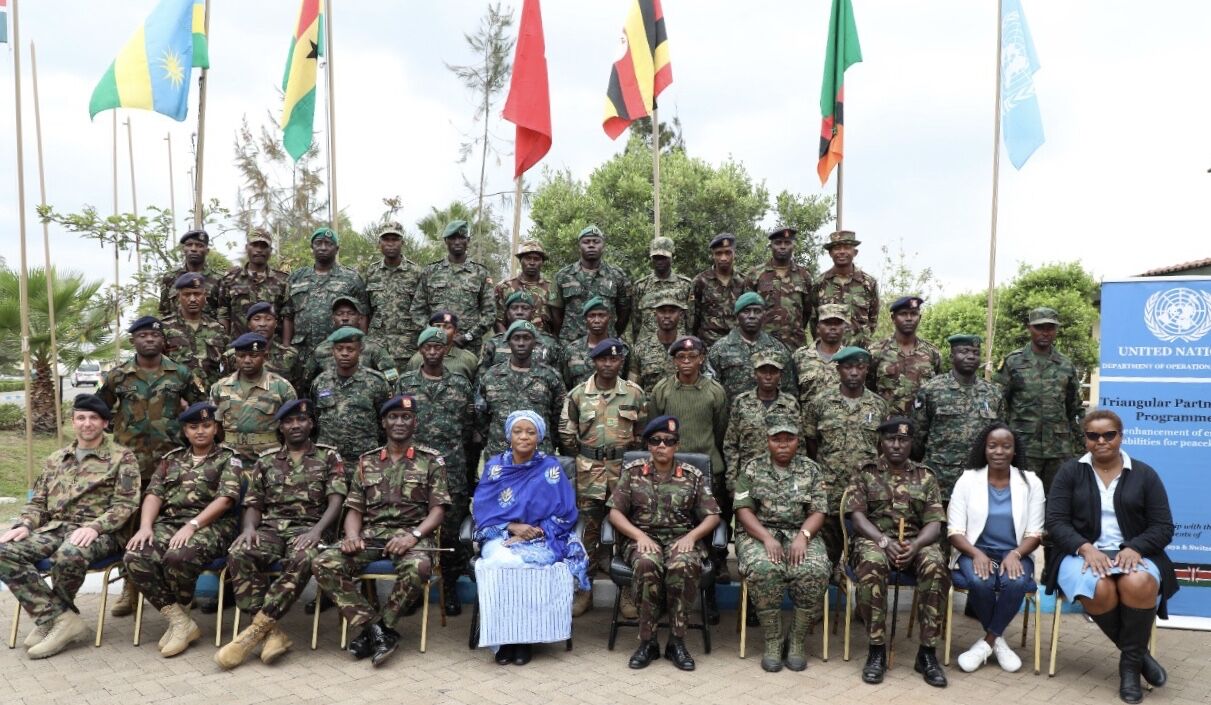 The Triangular Partnership Project Heavy Engineering Equipment Basic Course was officially opened, at the Humanitarian Peace Support School, Embakasi.

The Chief Guest, Director General United Nations office in Nairobi, graced the ceremony, Ms. Zainab Hawa Bangura.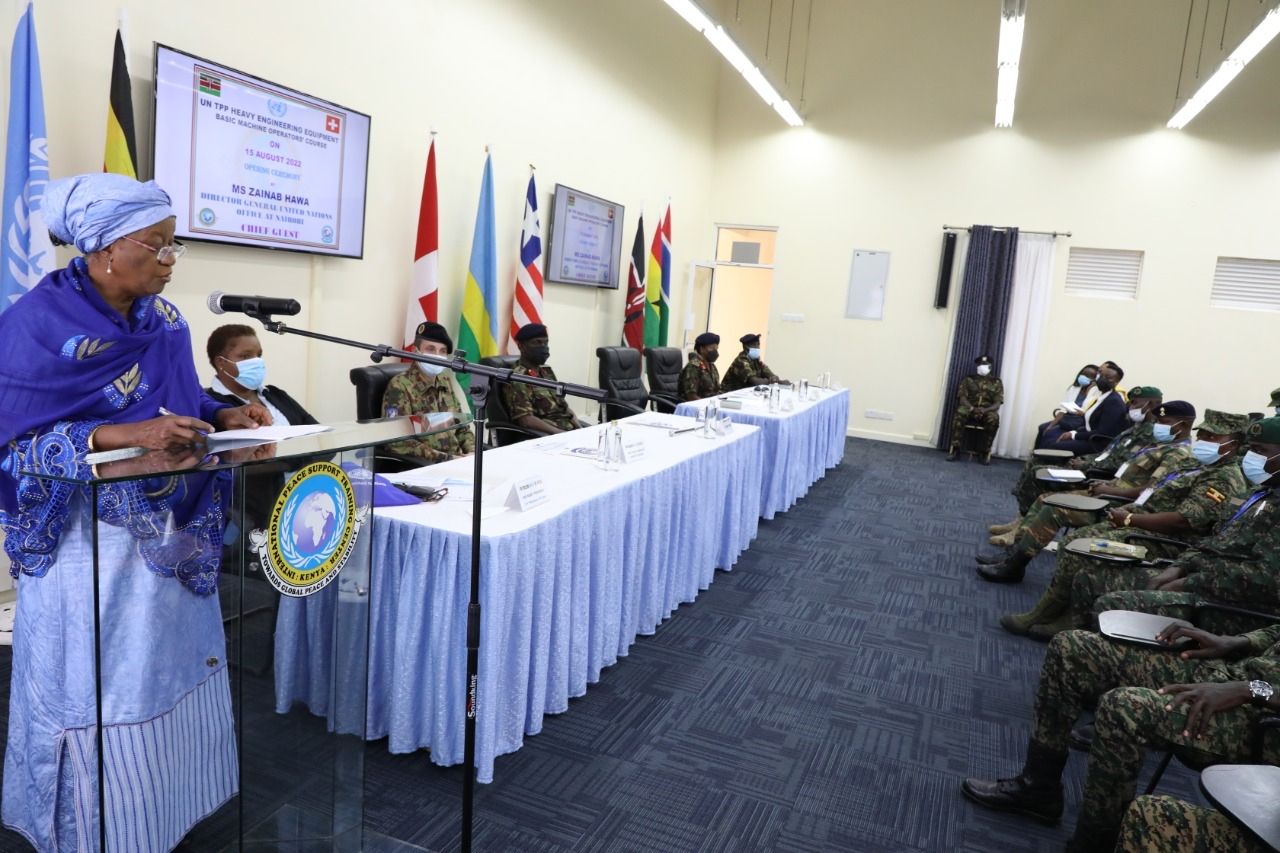 The two-month course has 34 participants drawn from the Gambia, Kenya, Uganda, Zambia, and Liberia, one chief trainer from the Swiss Army, and 6 assistant trainers from Kenya, Ghana, Rwanda, and Uganda.

Also in attendance were Director IPSTC Brigadier Joyce Sitienei and Commandant HPSS Col F Emathe.