𝐈𝐏𝐒𝐓𝐂 𝐒𝐓𝐀𝐅𝐅 𝐈𝐍𝐃𝐔𝐂𝐓𝐈𝐎𝐍 𝐓𝐑𝐀𝐈𝐍𝐈𝐍𝐆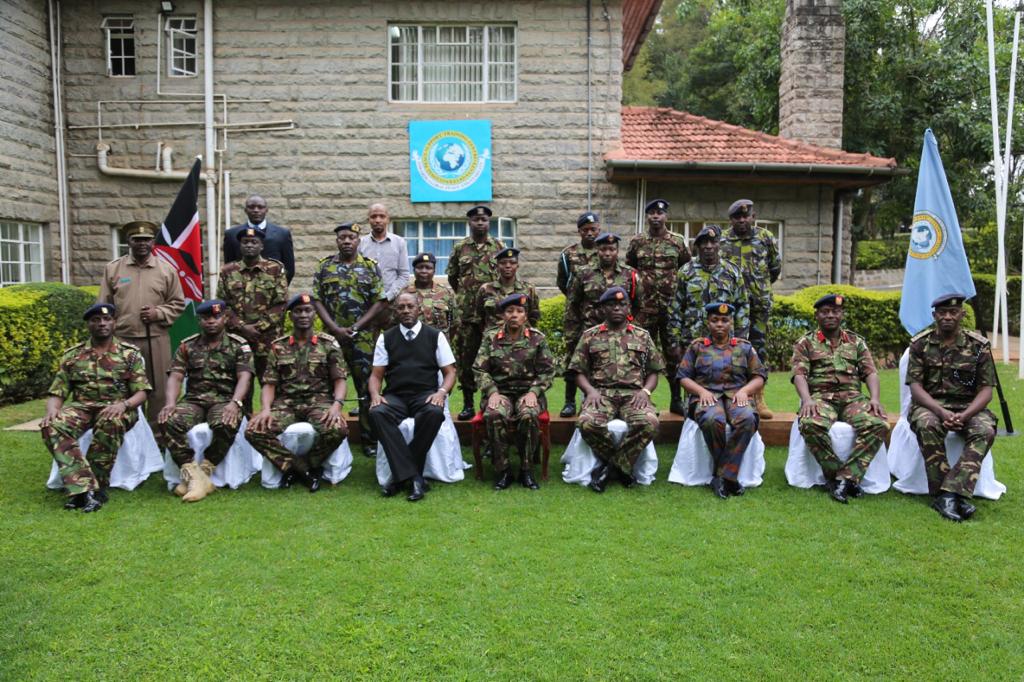 IPSTC conducts a two-day induction programme for newly-posted staff to different institutions' platforms. The training had seven officers, eight service members, and one civilian drawn from different units of the Kenya Defence Forces.
The senior officers, Colonel E E Emathe and Colonel P M Kimwele were posted to head the Humanitarian Peace Support School and IPSTC Post Graduate School respectively.
The induction aimed to familiarize the staff with the institutional operations, its mandate, the different platforms, and the institution's day-to-day running.