𝐅𝐄𝐌𝐀𝐋𝐄 𝐒𝐎𝐋𝐃𝐈𝐄𝐑𝐒 𝐈𝐍 𝐏𝐄𝐀𝐂𝐄 𝐒𝐔𝐏𝐏𝐎𝐑𝐓 𝐎𝐏𝐄𝐑𝐀𝐓𝐈𝐎𝐍𝐒 𝐂𝐎𝐔𝐑𝐒𝐄 𝐑𝐄𝐕𝐈𝐄𝐖 𝐁𝐎𝐀𝐑𝐃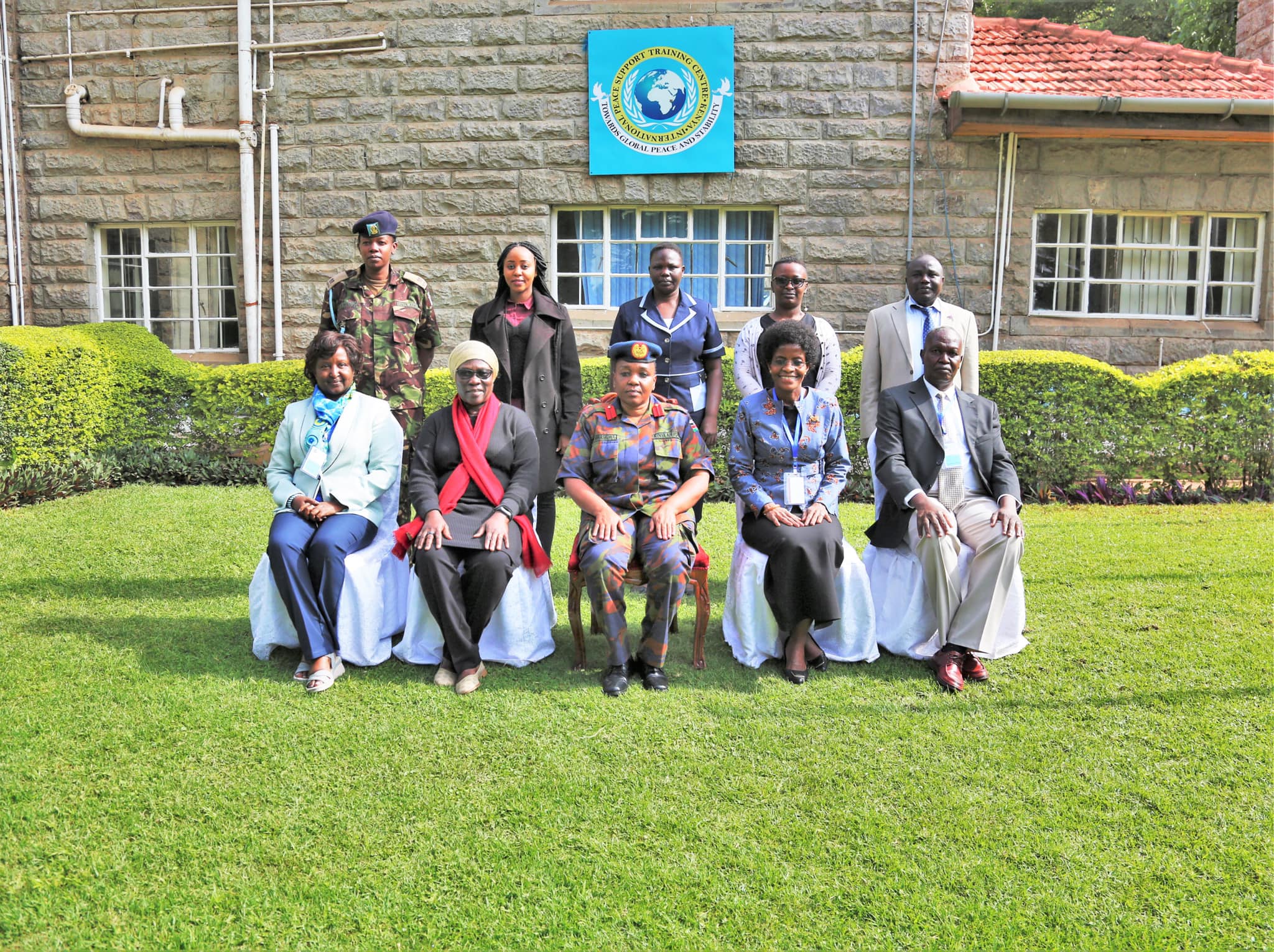 As an institution, we ensure continuous updates and reviews of the courses we offer. This week, the Female Soldiers in Peace Support Operations Course review board convened to ensure it meets the designated learning outcomes.
The review board targets four main objectives: a review of the course aim, scope, target audience, learning outcomes and to develop exercises that will complement the course content.