COMPUTER EQUIPMENT DONATION FROM CHINESE GOVERNMENT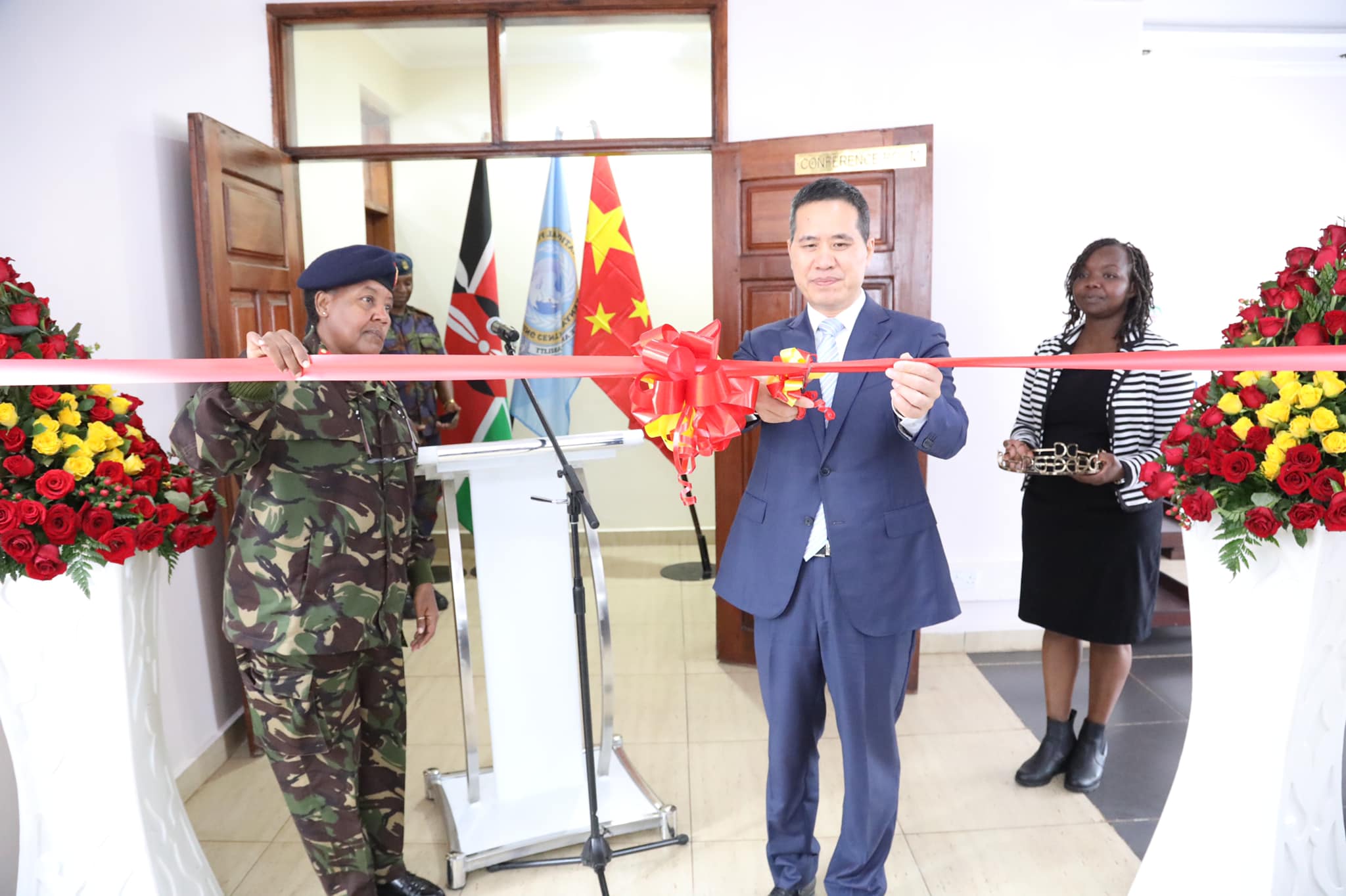 The Director IPSTC, Brigadier Joyce C Sitienei led IPSTC staff in receiving computer equipment from the China Ambassador to Kenya, H.E. Zhou Pingjian. The equipment will aid in the delivery of E-learning systems.
"Today's training institutions are increasingly adapting pedagogical approaches to impart the knowledge and skills required for peace operations - Experience-based learning, simulation, and role plays have been used with positive results. Thanks to this donation, the Centre can continue to work towards excellence by developing multidimensional and multifunctional training platforms to prepare individuals and organizations to work more effectively in contemporary peace operations," she emphasized.
The ambassador also delivered a lecture of opportunity on "Outlook of Security and Development in the Horn of Africa" to the Regional Senior Mission Leaders Course participants.