COLLABORATIVE TALKS WITH THE GENEVA CENTRE FOR SECURITY POLICY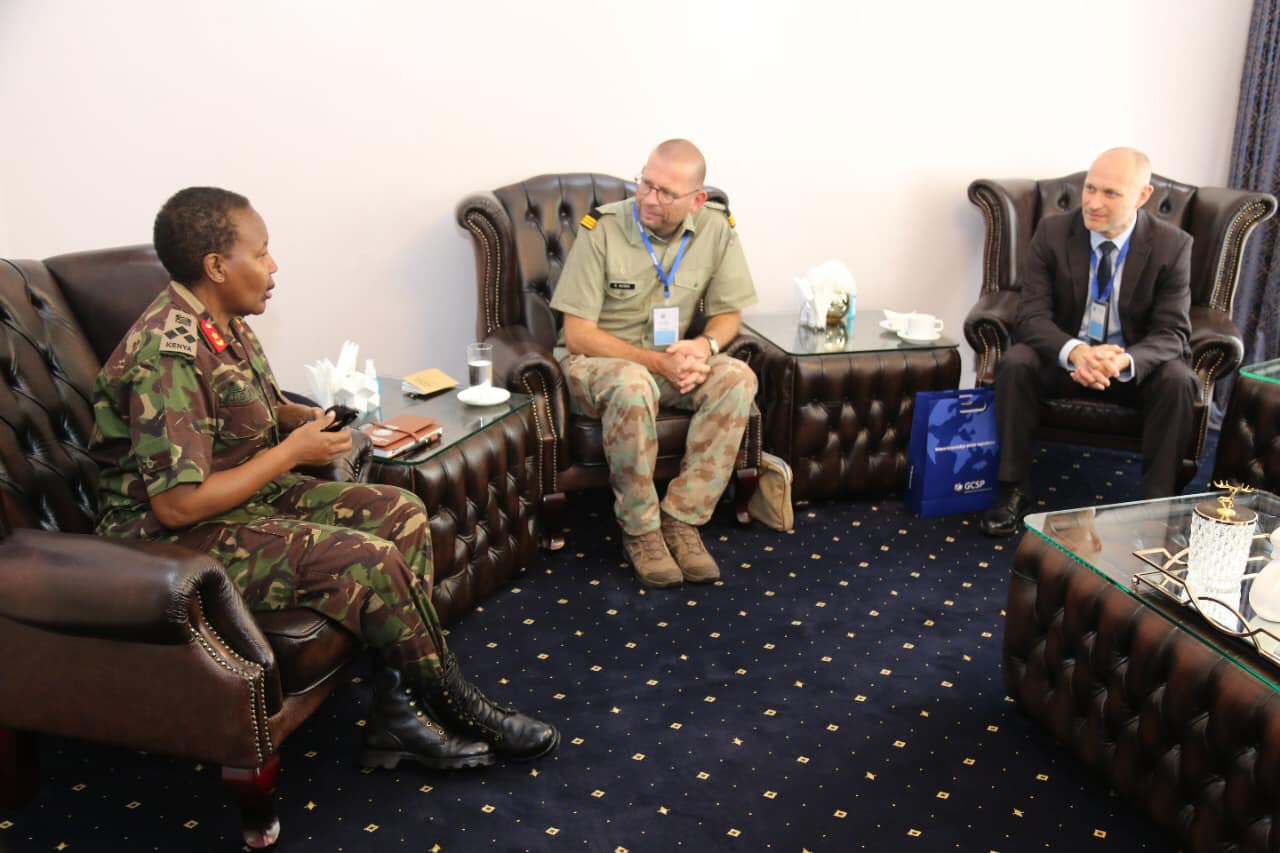 We held collaborative talks with a team of experts from the Geneva Centre for Security Policy (GCSP) at the International Peace Support Training Centre Headquarters in Karen.
The meeting laid down plans to host a course, targeting defence attachés in the region.
They were met by the Director, Brigadier Joyce Sitienei, and SO1 Plans and Programmes Lt Col Serriere who briefed them on the specifics.