NATIONAL DEFENCE COLLEGE BANGLADESH VISIT TO IPSTC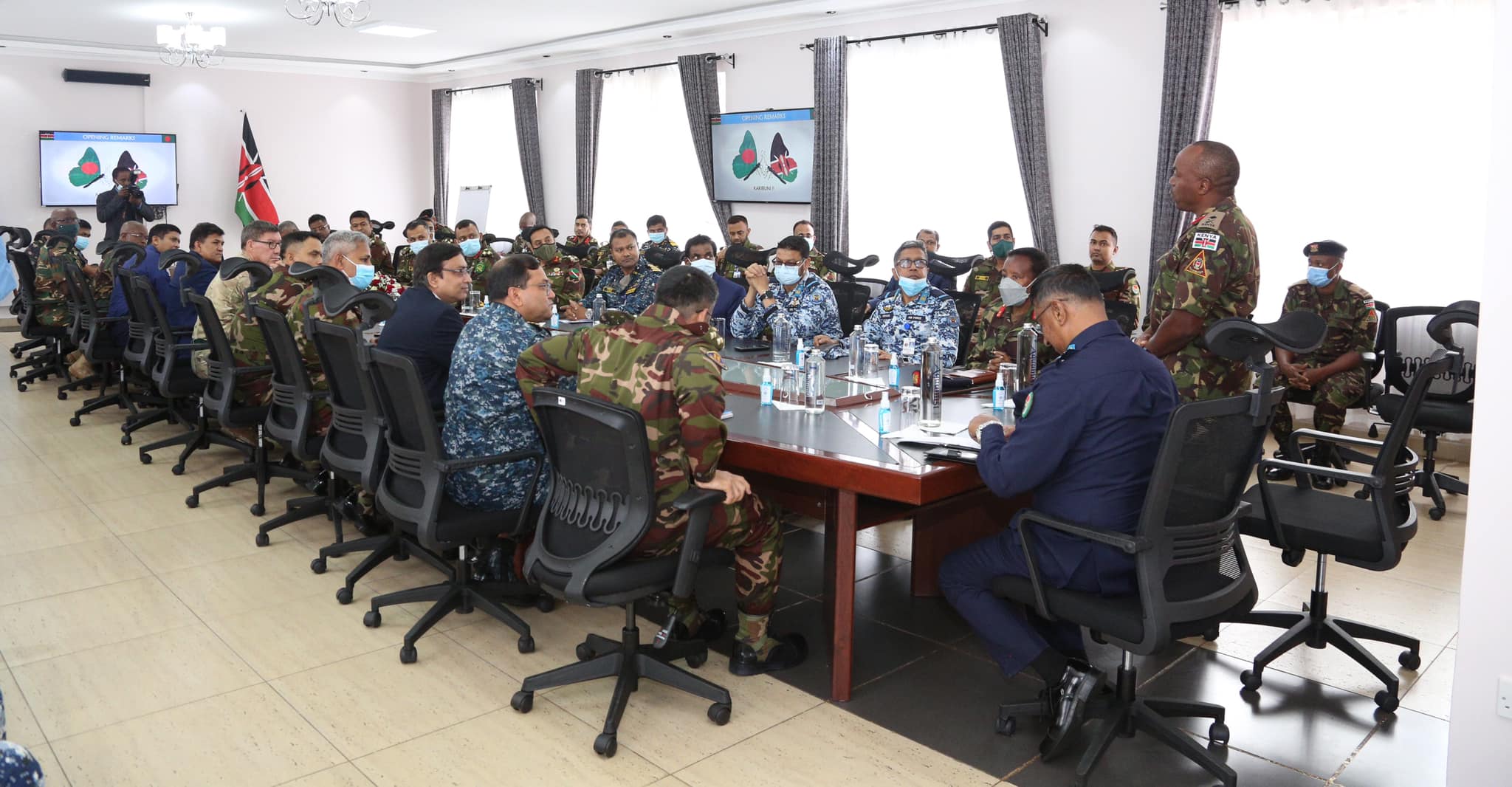 On Monday,18 July 2022 we were delighted to host a delegation from the National Defence College, Bangladesh at IPSTC's headquarters in Karen. The delegation, led by Air Vice Marshall Muhammad Shafqat Ali was ushered to an idea-sharing forum with senior KDF officials. The meeting was chaired by the ACDF OPD&T Major General P K Muteti.
During the session, IPSTC gave a brief on its Policy, Management of Peace Operations Training, and Research Programs.