𝐀𝐅𝐑𝐈𝐂𝐀𝐍 𝐓𝐑𝐀𝐍𝐒𝐈𝐓𝐈𝐎𝐍 𝐌𝐈𝐒𝐒𝐈𝐎𝐍 𝐈𝐍 𝐒𝐎𝐌𝐀𝐋𝐈𝐀 𝐏𝐑𝐄-𝐃𝐄𝐏𝐋𝐎𝐘𝐌𝐄𝐍𝐓 𝐓𝐑𝐀𝐈𝐍𝐈𝐍𝐆
After a successful curriculum review of the African Transition Mission in Somalia (ATMIS) pre-deployment training at our Centre, the course was officially launched at the Humanitarian Peace Support School (HPSS) in Embakasi.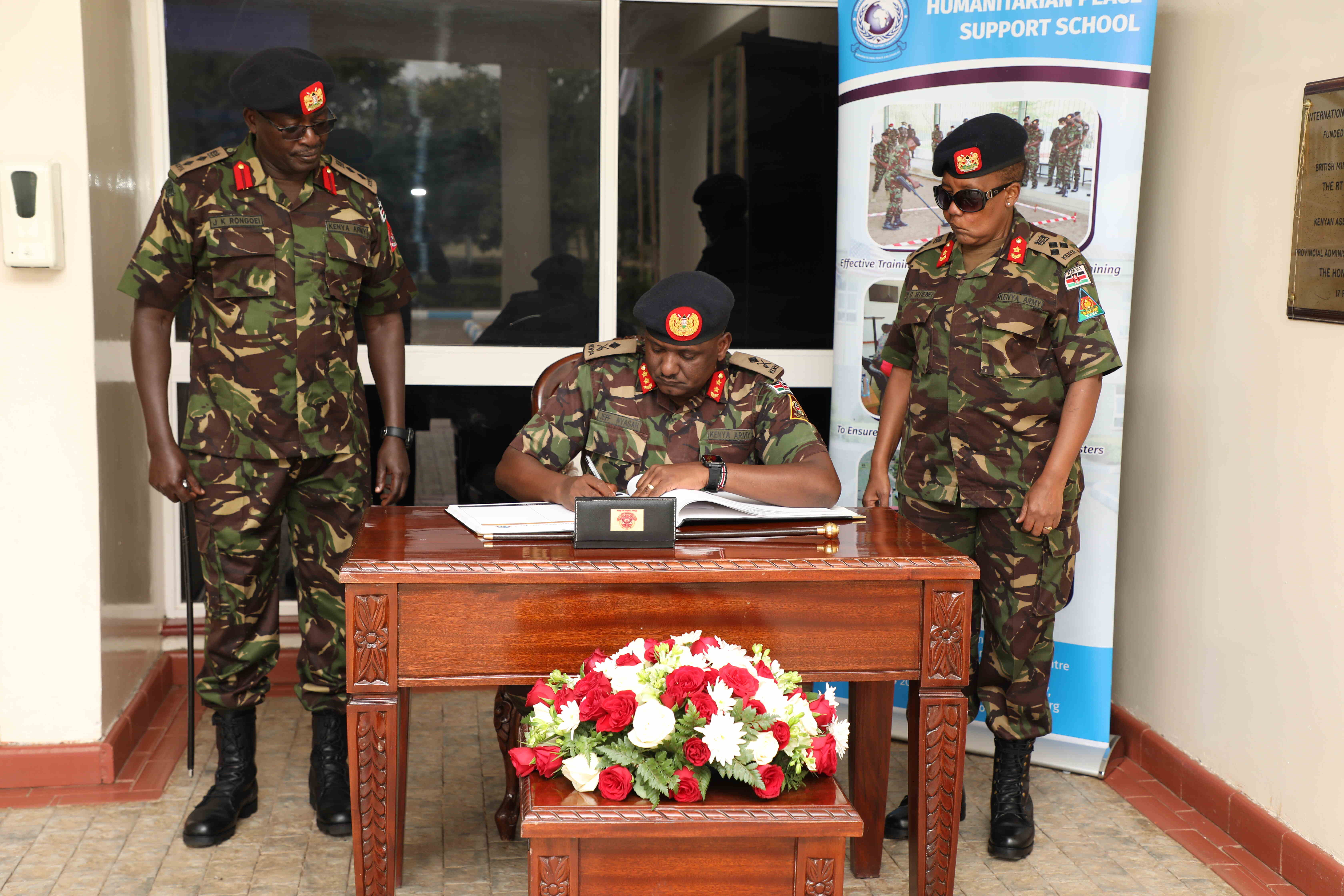 The primary aim of the course is to enable the participants operate effectively as part of the ATMIS mission in Somalia and fulfil its mandate.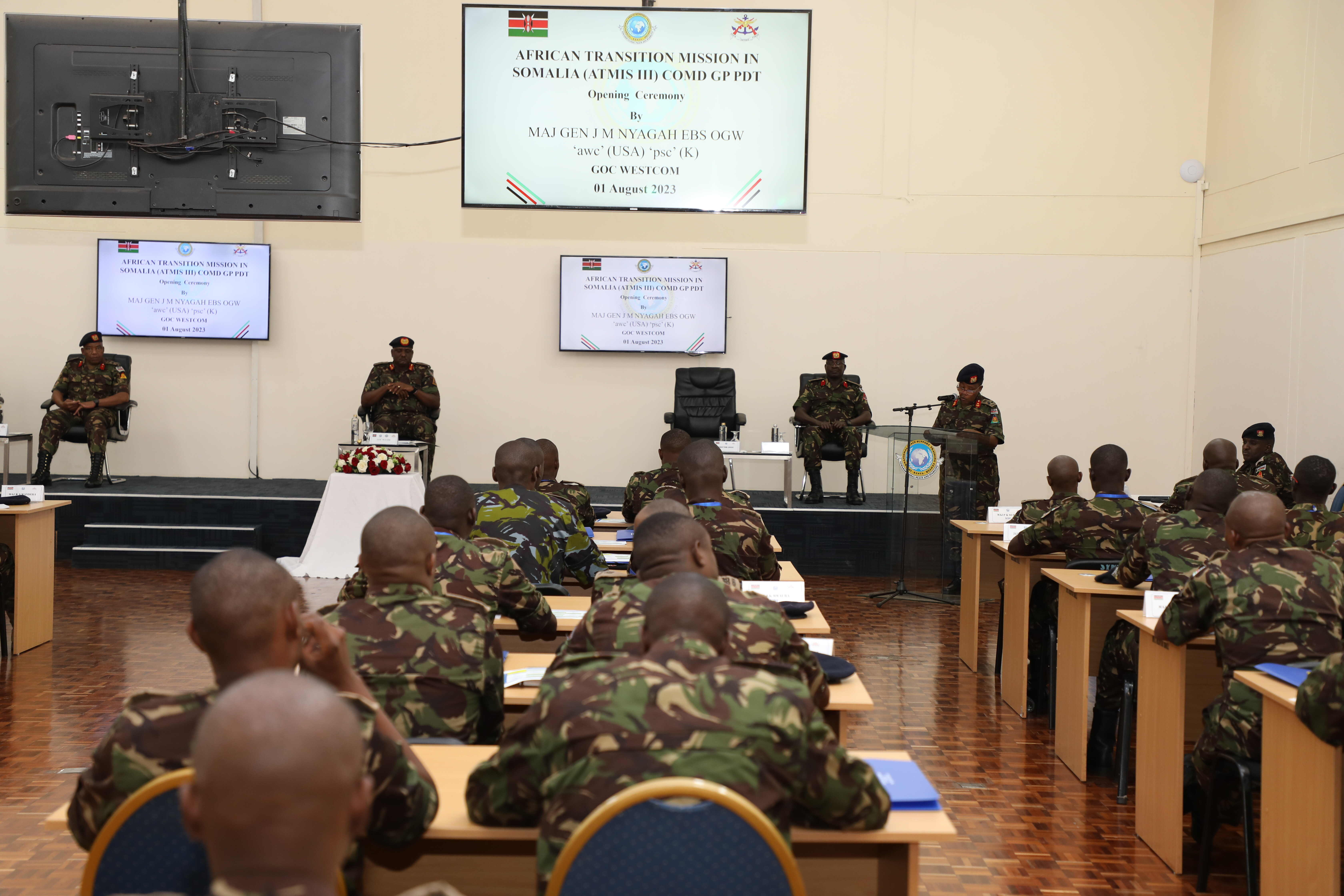 On behalf of the KDF leadership, the General Officer Commanding Western Command Major General J M Nyagah helped put into perspective the task that lay before the participants. He went on to wish them the absolute best as he officially opened the course.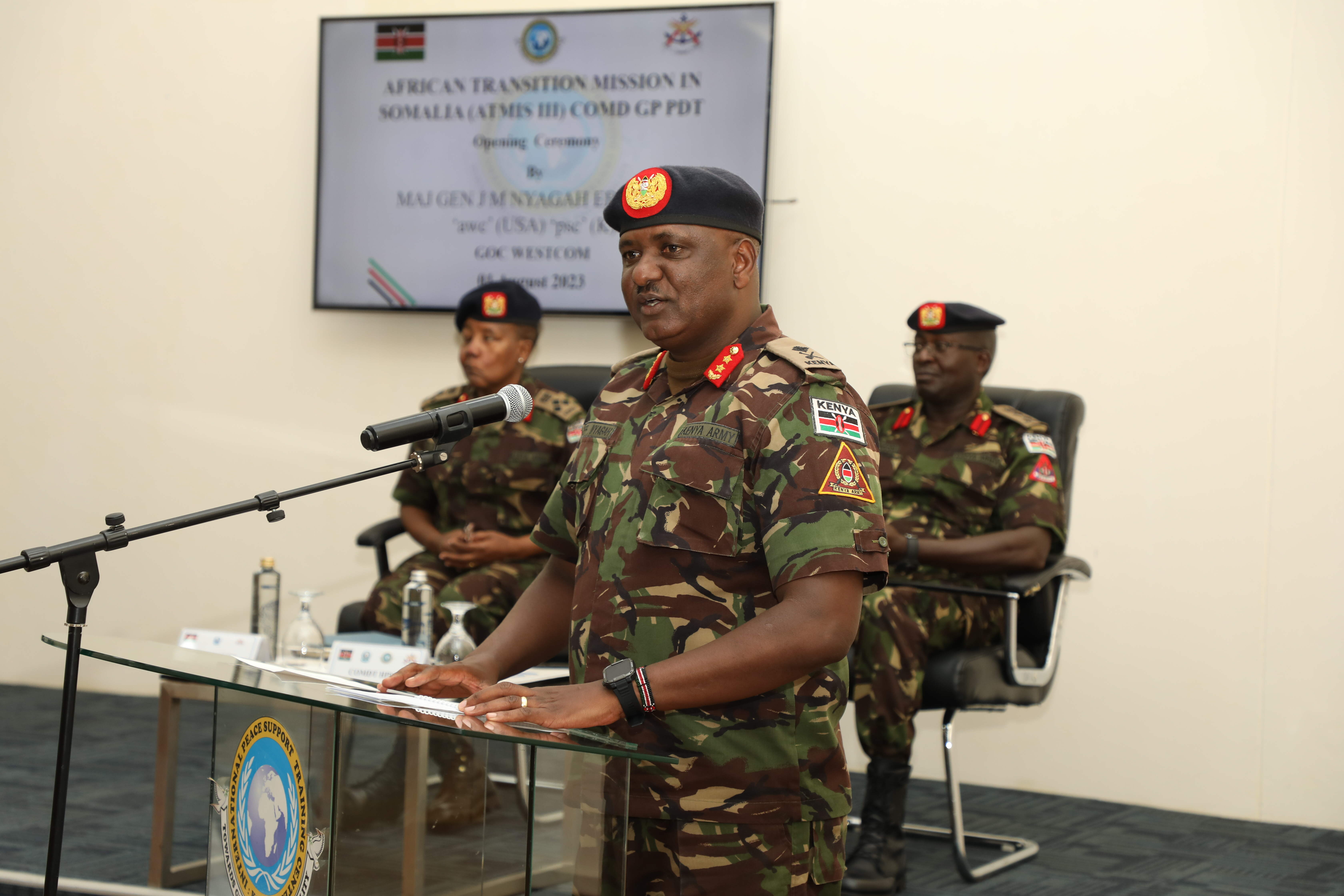 Also present at the ceremony was our Director Brigadier Sitienei, Chief of Training and Doctrine Kenya Army Brigadier Mzee, Col General Staff EASTCOM, Col Lesaiyo, and Commandant HPSS Col Rongoei.