𝐒𝐓𝐑𝐀𝐓𝐄𝐆𝐈𝐂 𝐌𝐀𝐑𝐈𝐓𝐈𝐌𝐄 𝐒𝐄𝐂𝐔𝐑𝐈𝐓𝐘 𝐀𝐍𝐃 𝐁𝐋𝐔𝐄 𝐄𝐂𝐎𝐍𝐎𝐌𝐘 𝐂𝐎𝐔𝐑𝐒𝐄
The strategic maritime security and blue economy course (SMSBEC) was officially launched at the Peace and Conflict Studies School (PCSS) in Karen.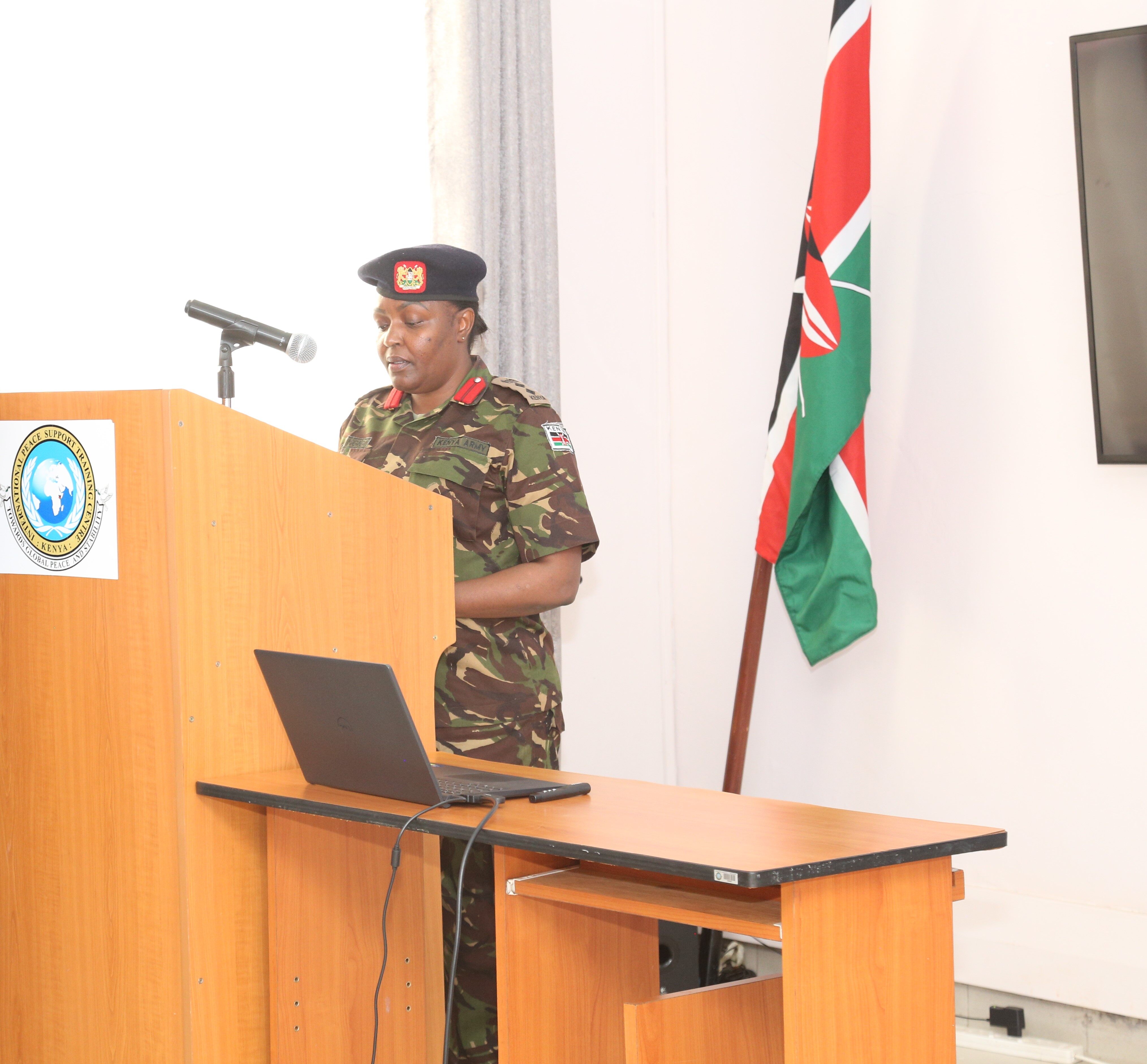 The course is geared towards imparting 19 participants with the necessary know-how to ensure the country secures its borders and sustainably utilizes its blue economy resources.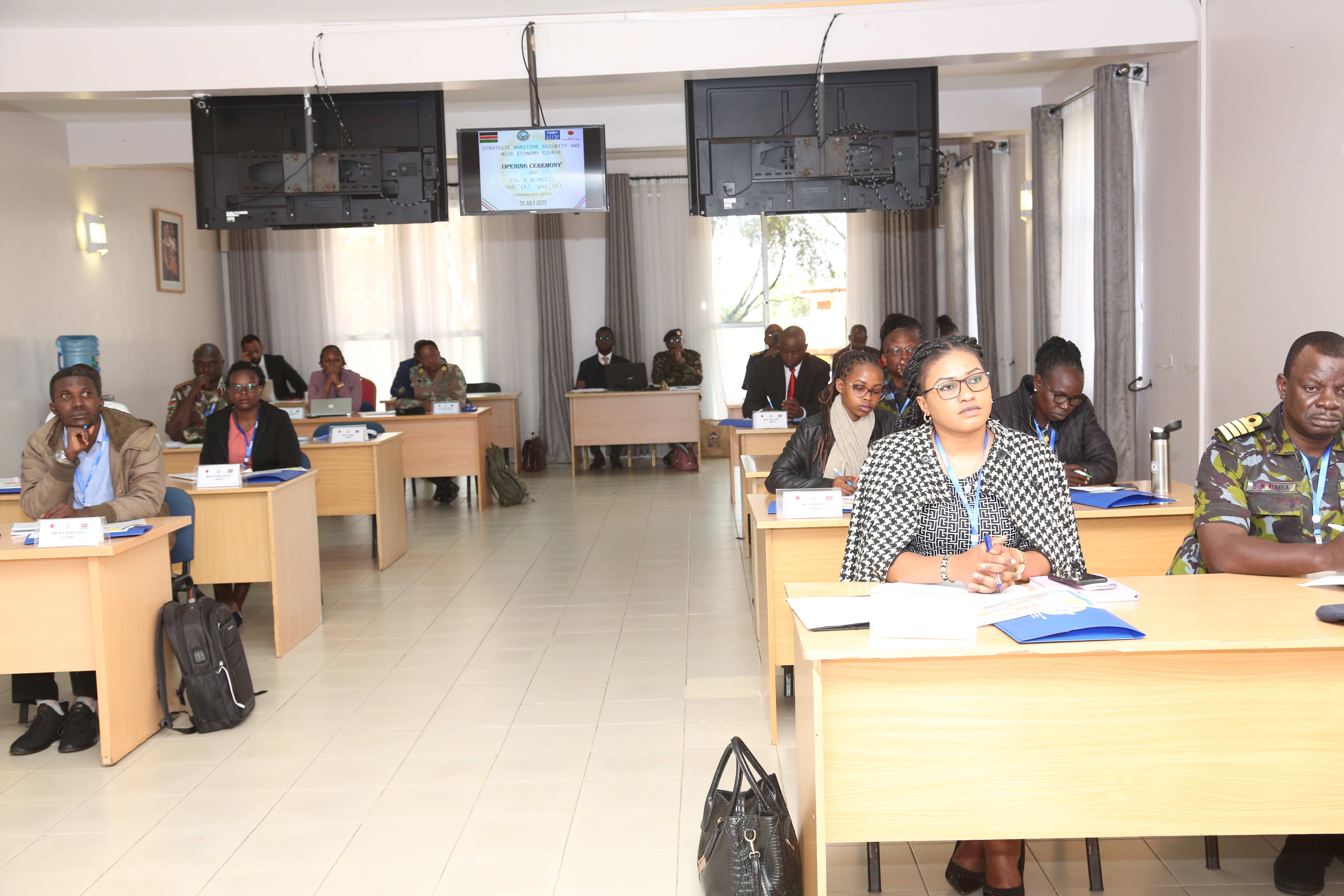 The course's participants are from military, police, and civilian settings affiliated with the maritime spectrum. Three countries are represented in the course including Kenya, Uganda, and South Africa.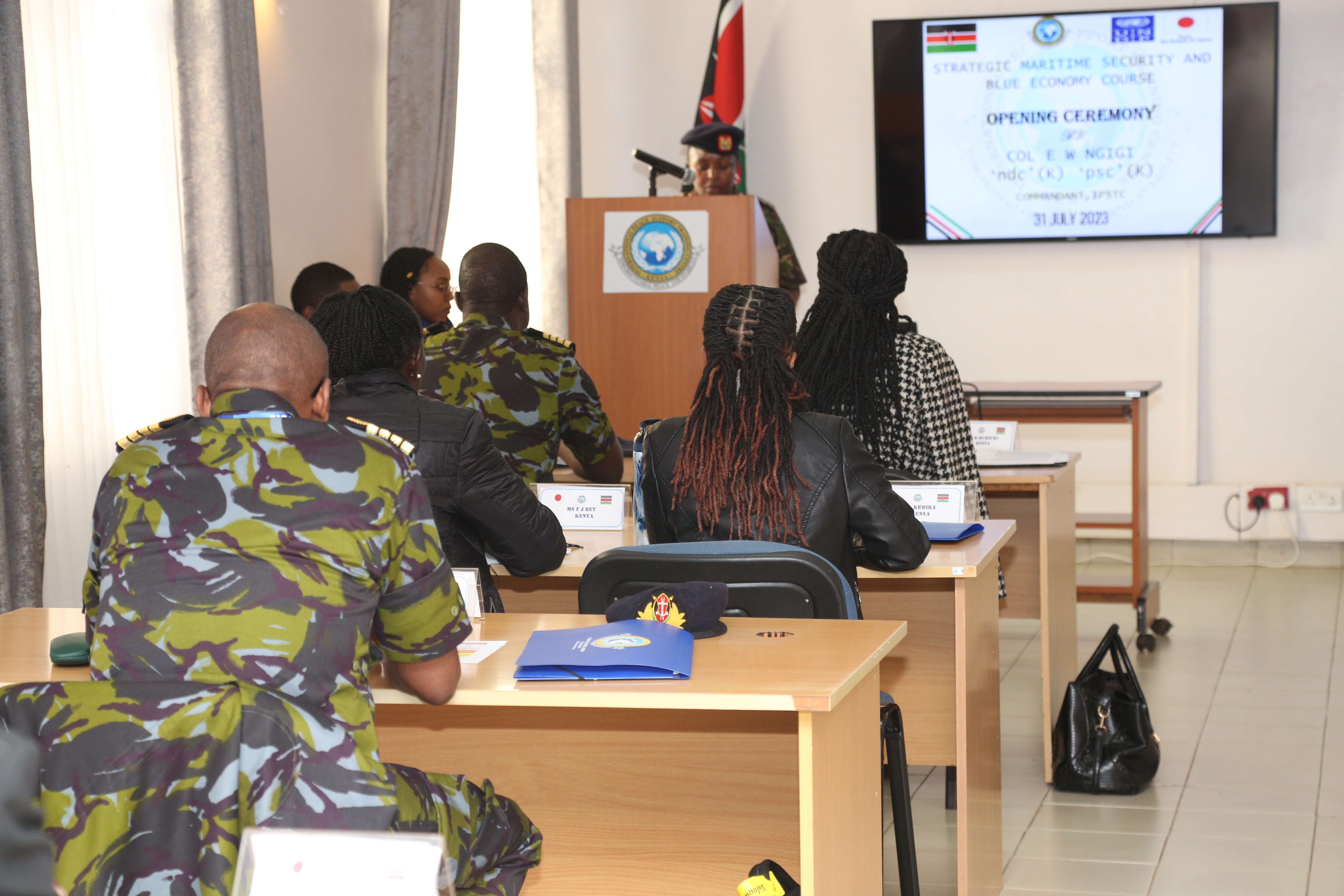 The Commandant Peace and Conflict Studies School (PCSS) Colonel Ngigi officially opened the course and welcomed the participants to the Center. Also at the opening was Ms. Everlyne Koech, who was representing the United Nations Development Program (UNDP), which through Japan's government, is sponsoring the 5-day course.