𝟐𝟔𝐓𝐇 𝐑𝐄𝐆𝐈𝐎𝐍𝐀𝐋 𝐒𝐄𝐍𝐈𝐎𝐑 𝐌𝐈𝐒𝐒𝐈𝐎𝐍 𝐋𝐄𝐀𝐃𝐄𝐑𝐒' 𝐂𝐎𝐔𝐑𝐒𝐄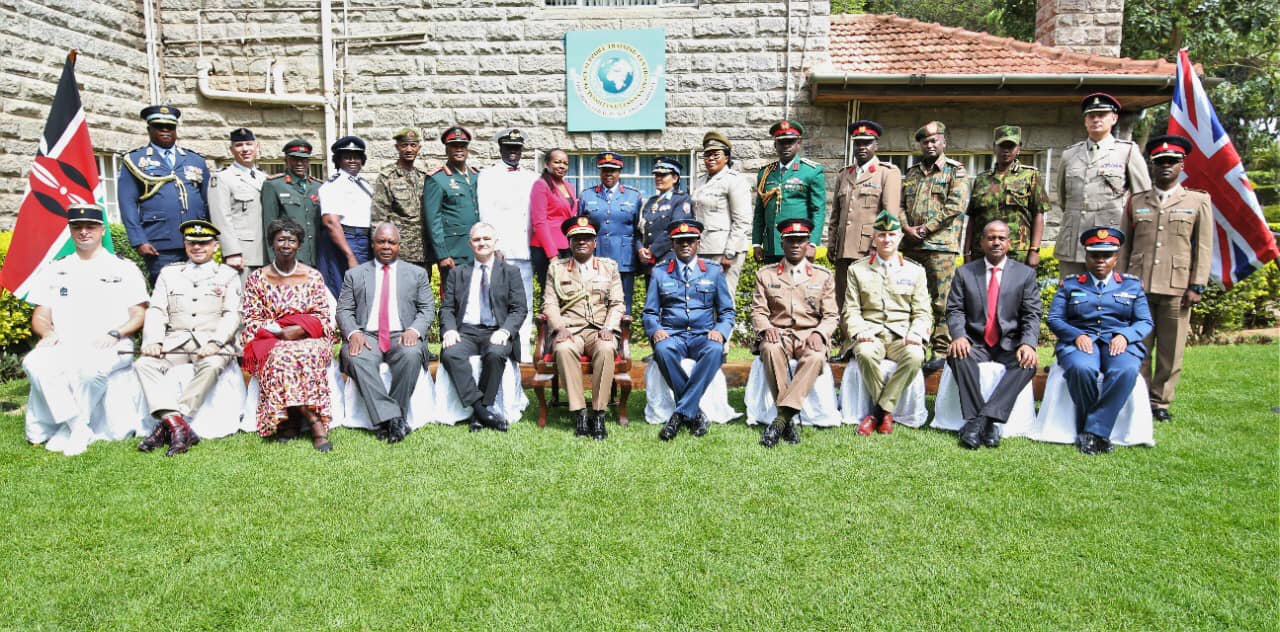 The 26th Regional Senior Mission Leaders Course commenced on Monday, 7 Nov 2022 at the International Peace Support Training Centre in Karen. The event was officially opened by Lt Gen J M Mwangi, Vice-Chancellor of National Defence University-Kenya.
The course targeted senior military officers from the rank of colonel and equivalent rank in the civilian cadre who have the potential to serve in senior leadership positions.
The course is designed to equip participants with relevant senior mission leadership that will strengthen their capacity for effective implementation of leadership roles and responsibilities in the United Nations (UN) and Africa Union (AU) Peace Support Operations Operations.
The course had 23 participants from 15 Countries namely; Botswana, Burundi, Chad, Ethiopia, France, Ghana, the Gambia, Kenya, Malawi, Nepal, Rwanda, Sierra Leone, Sudan, United Kingdom, and Zambia.
The closing ceremony was graced by the Deputy High Commissioner British High Commissioner, H.E Josephine Gould.