𝐔𝐍𝐈𝐓𝐄𝐃 𝐍𝐀𝐓𝐈𝐎𝐍𝐒 𝐀𝐃𝐕𝐀𝐍𝐂𝐄 𝐈𝐌𝐏𝐑𝐎𝐕𝐈𝐒𝐄𝐃 𝐄𝐗𝐏𝐋𝐎𝐒𝐈𝐕𝐄 𝐃𝐄𝐕𝐈𝐂𝐄 𝐃𝐈𝐒𝐏𝐎𝐒𝐀𝐋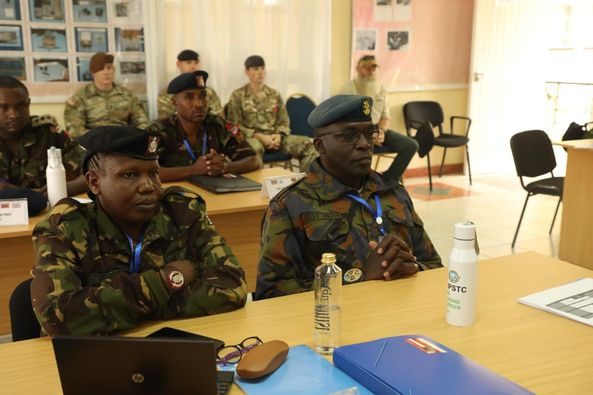 The UN Advance Improvised Explosive Device Disposal (IEDD) Course commenced at the Humanitarian Peace Support School (HPSS) Embakasi.
The four-week course had 13 participants drawn from the Kenya Defence Forces. It is aimed at providing the required skills for an IEDD operator at an advanced level during IEDD operations in high-threat environments.