TREE PLANTING EXERCISE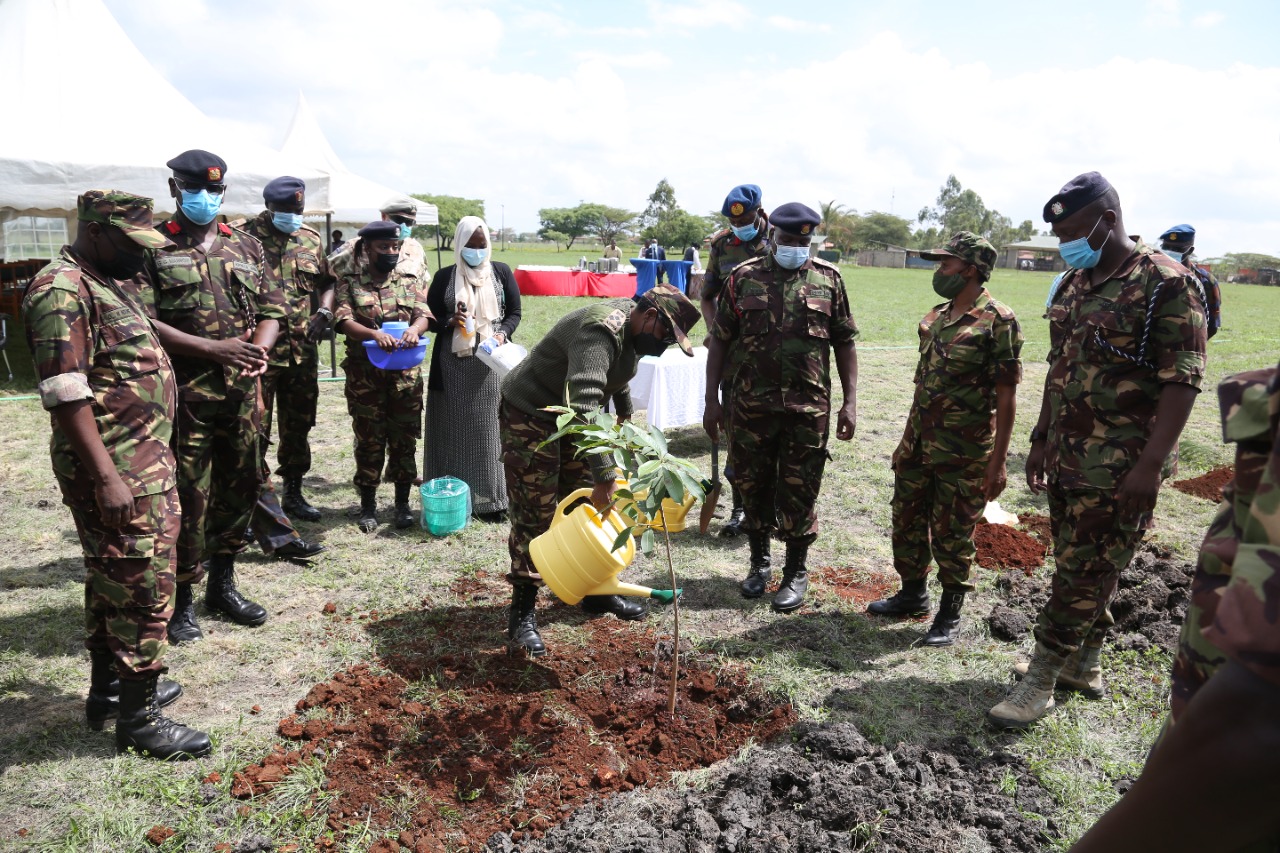 Brig. J C Sitienei, Director IPSTC led Officers, Service Members, and Staff on a tree planting exercise at the Humanitarian Peace Support School Embakasi.
IPSTC continues to partner with the Kenya Defence Forces in ensuring the Environmental Soldier Programme is a success.
As an institution, our contribution to the going green initiative is ensuring we create a clean and sustainable environment. Our goal is to have planted 6000 trees by next year.