𝐌𝐄𝐃𝐈𝐂𝐀𝐋 𝐒𝐏𝐄𝐂𝐈𝐀𝐋𝐈𝐒𝐓 𝐎𝐅𝐅𝐈𝐂𝐄𝐑𝐒 𝐈𝐍𝐃𝐔𝐂𝐓𝐈𝐎𝐍 𝐓𝐑𝐀𝐈𝐍𝐈𝐍𝐆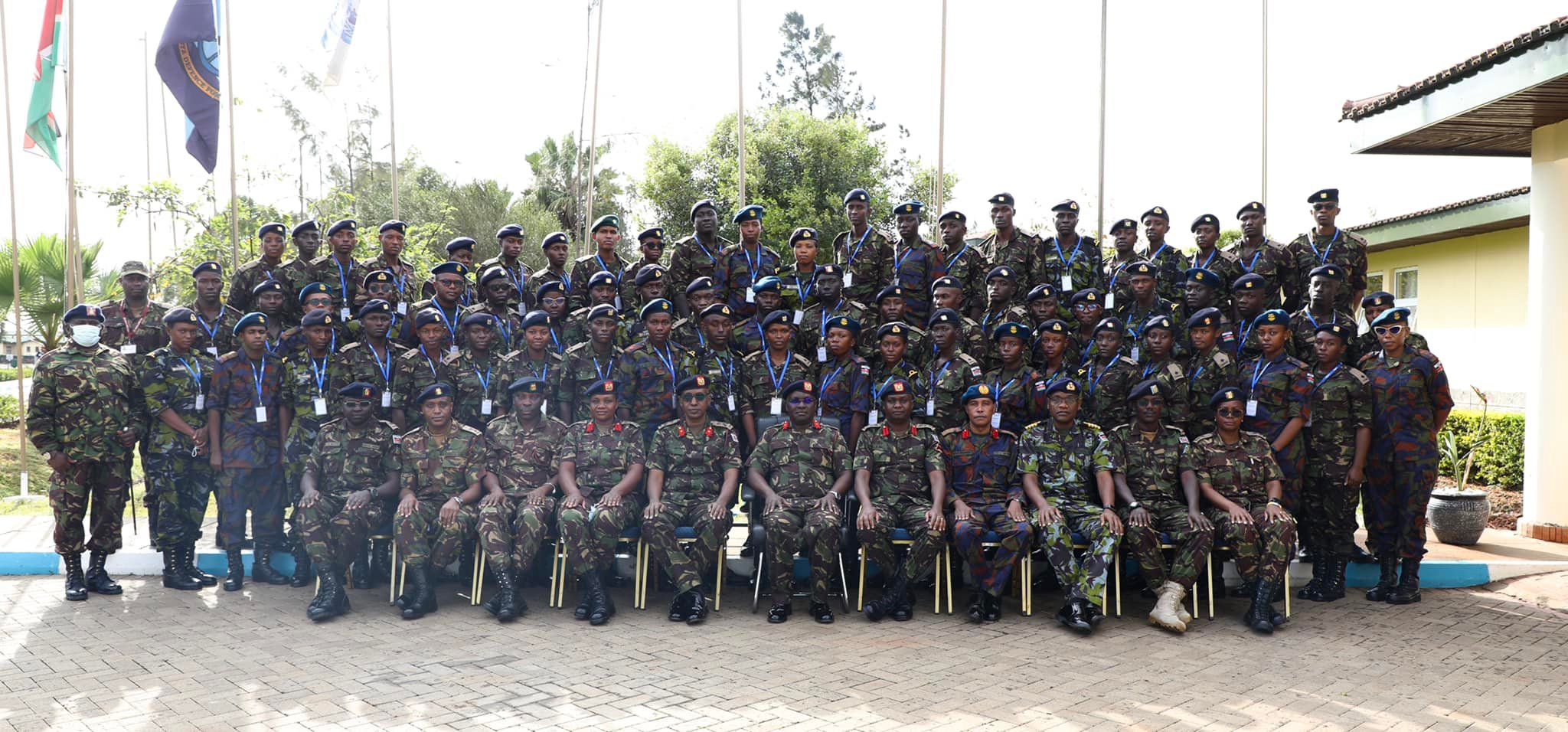 The Medical Specialist Officers Induction training took place at the Humanitarian Peace Support School.
The five-day course was sponsored by the KDF and the Government of Kenya. It had 64 newly commissioned specialist officers drawn from Kenya Defence Forces Medical Services.
The aim of the training was to appraise the newly commissioned officers on the roles, organization, and functions of the KDF Medical Directorate while orienting them on their roles and responsibilities during peace support operations.