𝐔𝐍𝐈𝐓𝐄𝐃 𝐍𝐀𝐓𝐈𝐎𝐍𝐒 𝐋𝐎𝐆𝐈𝐒𝐓𝐈𝐂𝐒 𝐎𝐅𝐅𝐈𝐂𝐄𝐑 𝐂𝐎𝐔𝐑𝐒𝐄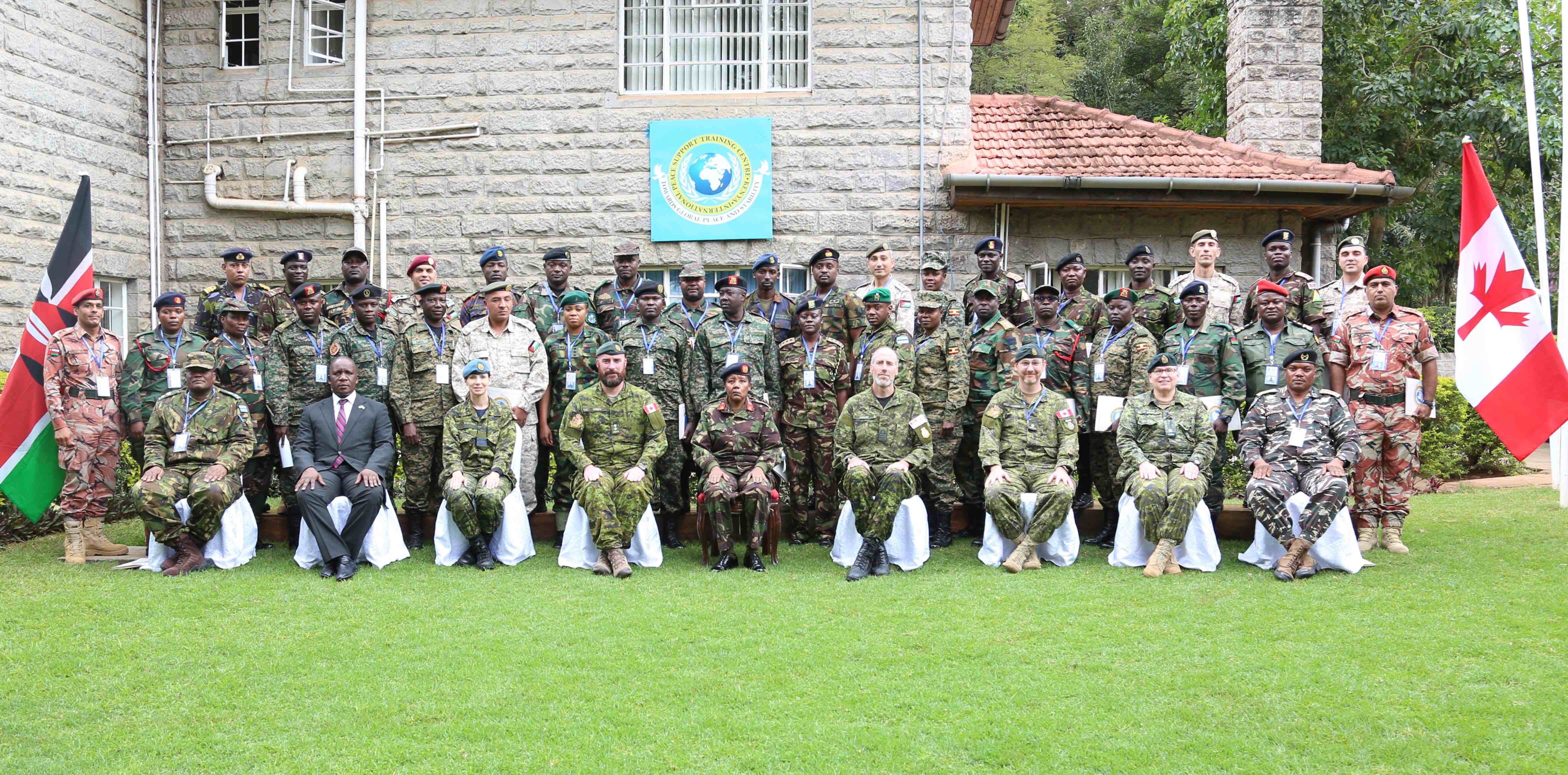 The United Nations Logistics Officer course was held at the Karen Peace and Conflict Studies School. The course aimed at preparing participants to serve as Logistics Officers in a United Nations, operational-level headquarters, or in support of a troop-contributing country (TCC). The Government of Canada sponsored the two-week course.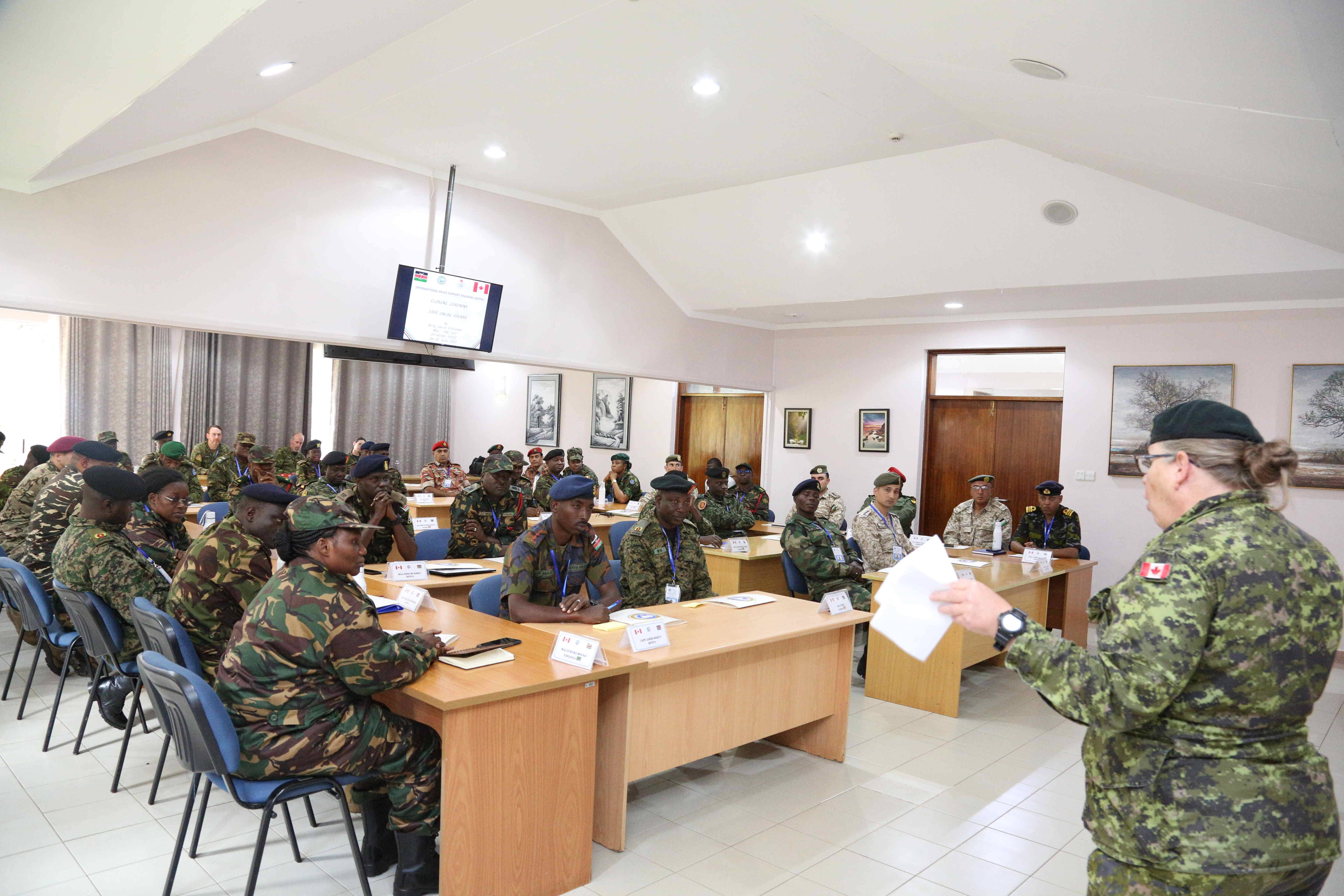 The course had 40 participants drawn from diverse countries namely, Botswana, Cameroon, Jordan, Kenya, Malawi, Namibia, Nigeria, Oman, Sierra Leone, Tanzania, Uganda, and Zambia. The target audience was Logistics Officers or officers who could potentially be selected to be deployed in Peace Support Operations.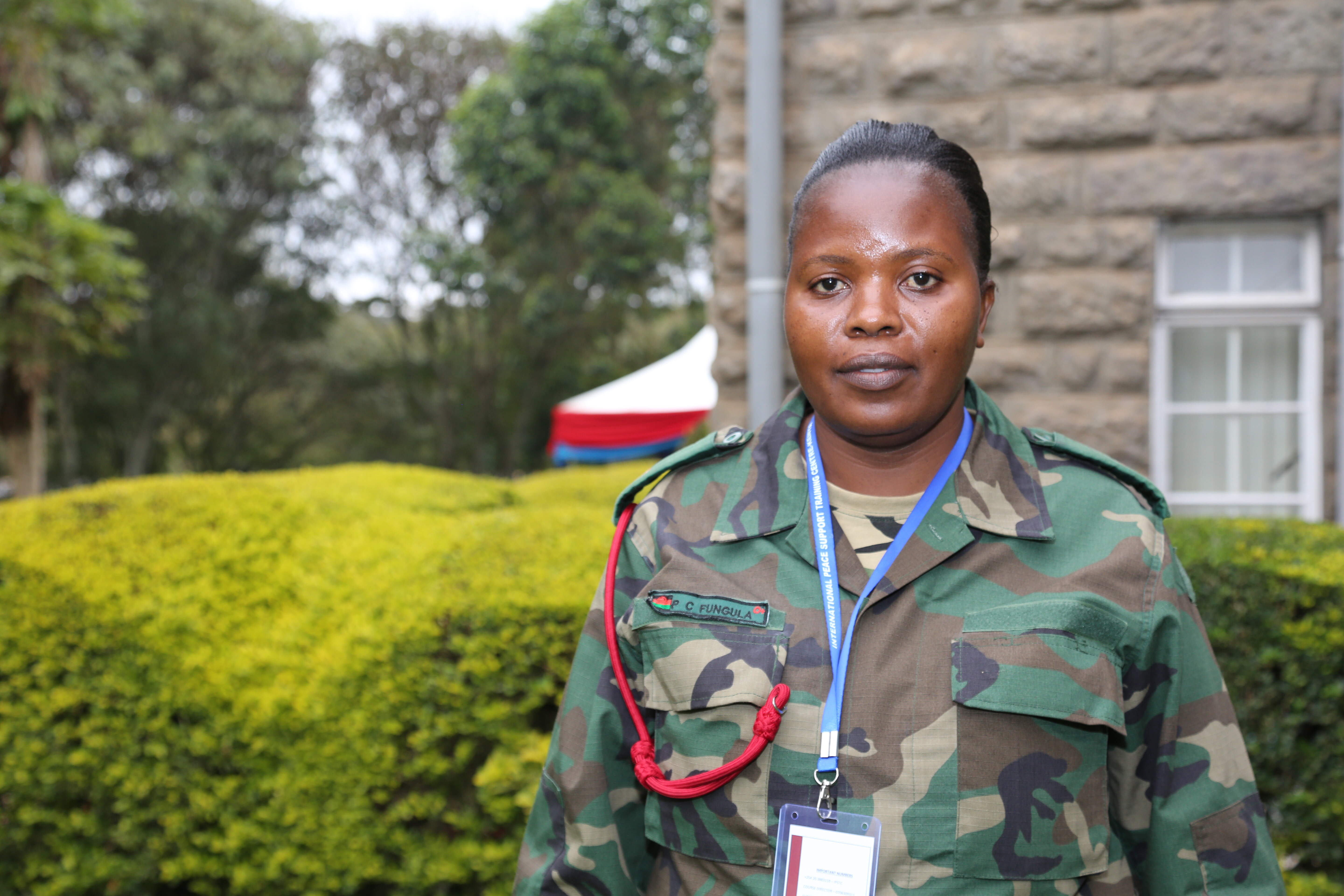 Major Patricia Fungula- Malawi Defence Force
What is the role of a UN Logistics Officer?
The role of a UN Logistics officer is to manage logistical operations including management of assets, materials, contracts, and personnel. They also ensure timely, accountable, and efficient delivery of services.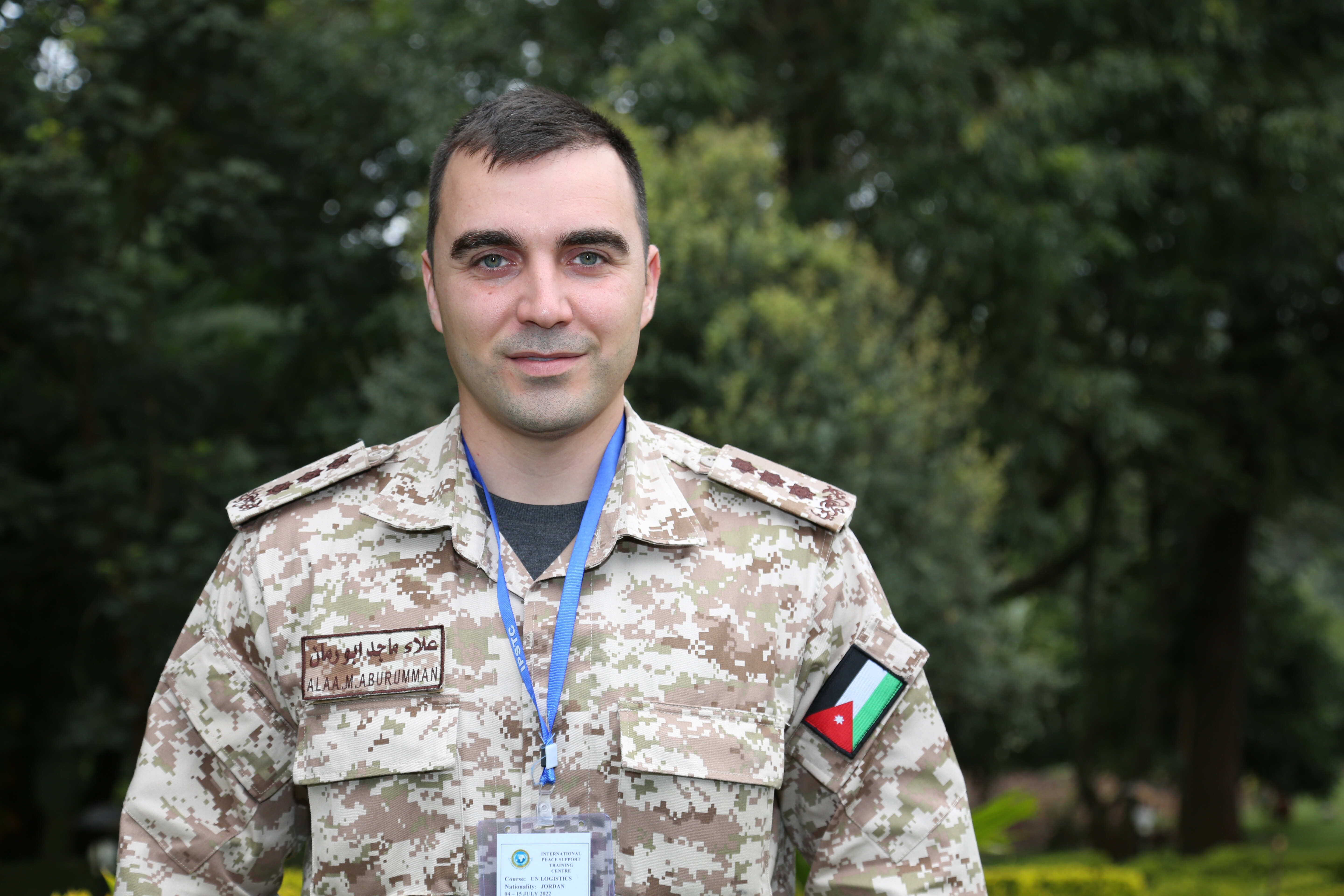 Captain Alaa Aburumman- Jordan Army Force
Why is a Logistics Officer vital in any UN Mission?
A logistics officer is one of the key elements in determining the success of any mission. All missions require logistical support to ensure the successful completion of the mission's mandate. Through good logistical planning, there is efficient delivery of supplies and services in different parts of the mission area.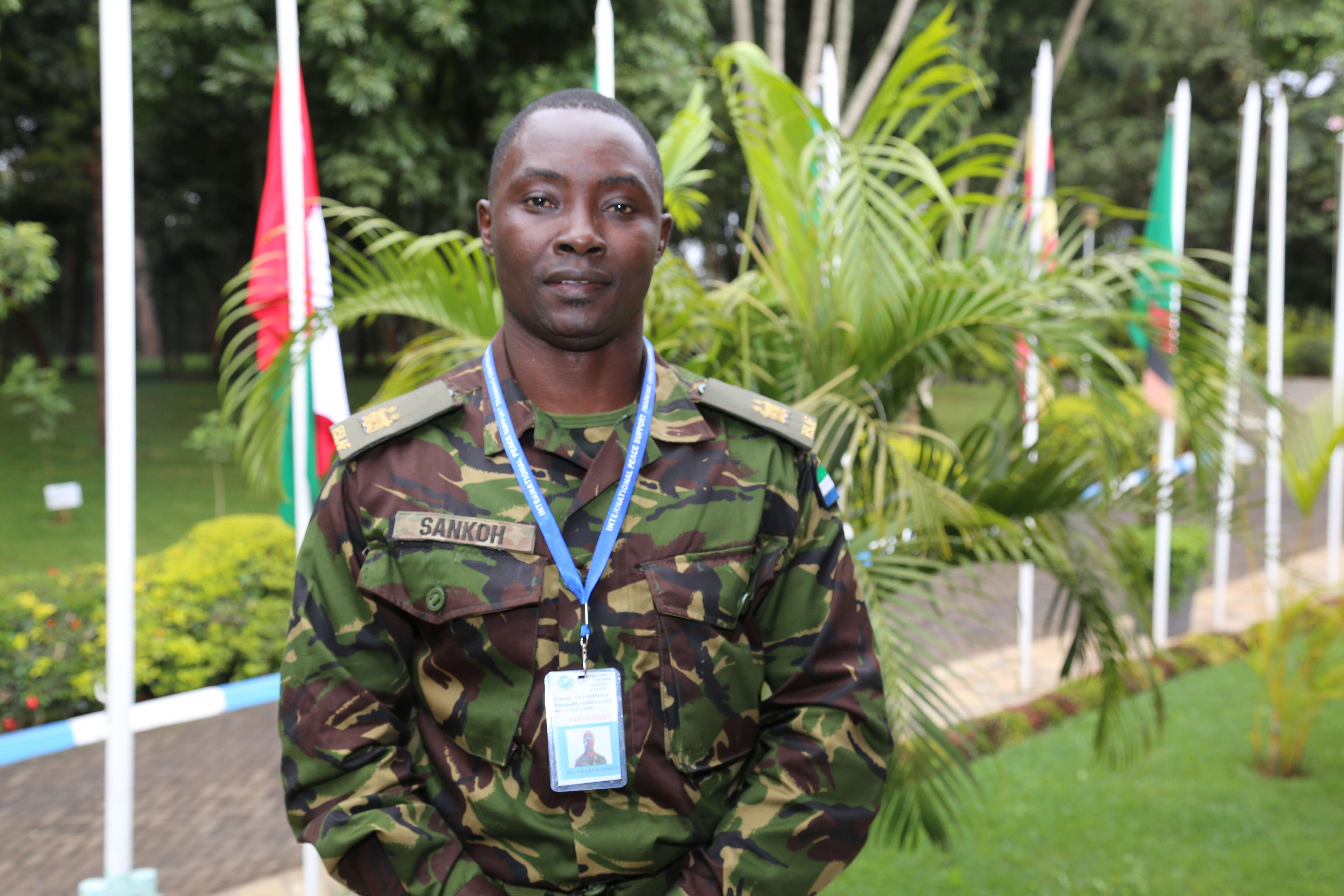 Major Sallieu Kanie Sankoh – Republic of Sierra Leone Armed Forces
What challenges does a UN Logistics Officer encounter in a multicultural environment?
The main challenges faced in a multicultural environment are the language barrier, difference in national standard operating procedures, adaptation to new principles, coordination, cooperation, and communication.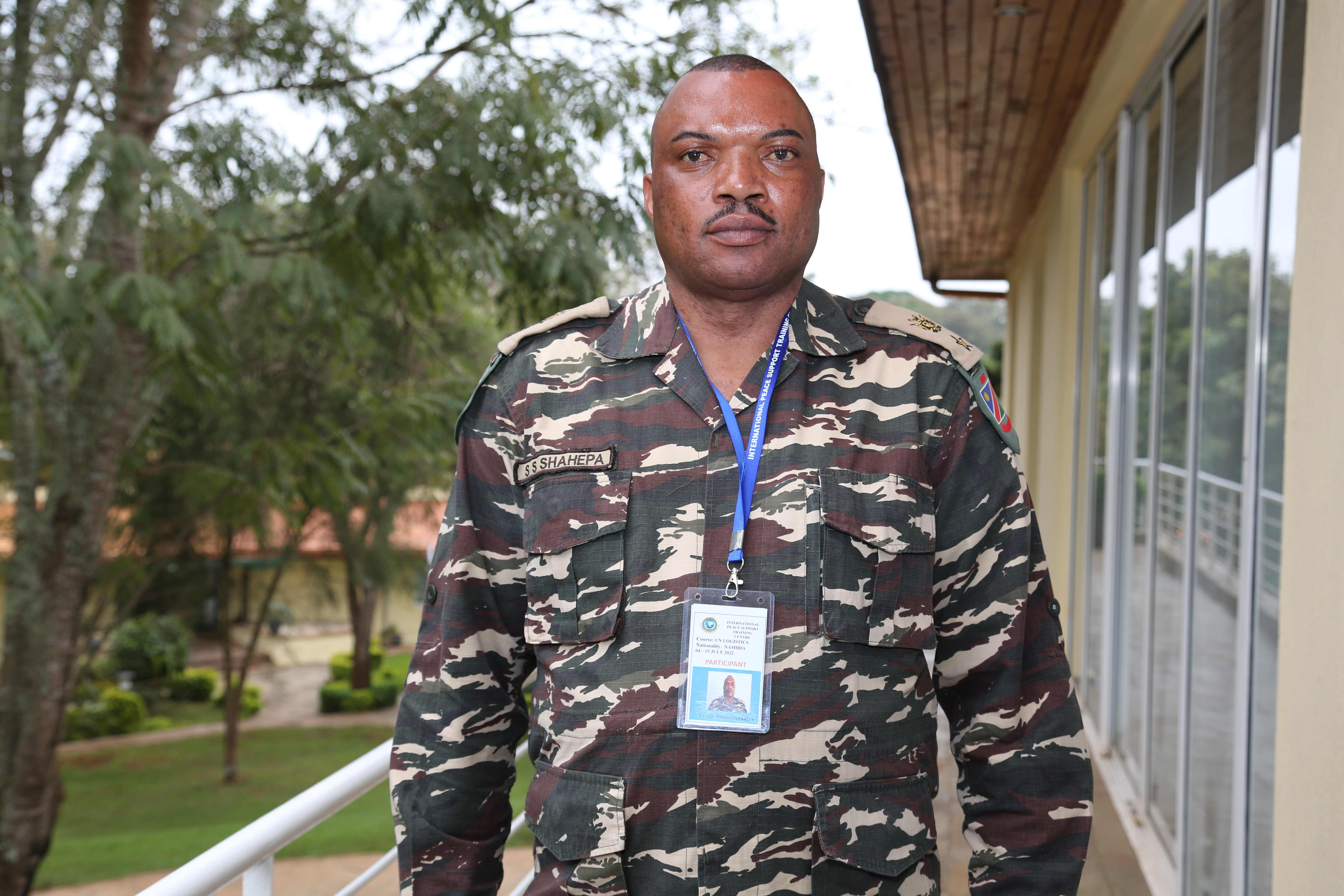 Lt Col Simeon S Shahepa- Namibian Defence Force
As a UN Logistics Officer, what suggestions would you have to improve services of the UN Logistics in peacekeeping missions?
First, maintaining communications, coordination, and cooperation in a peacekeeping mission is vital. We should also sensitize the Troop Contributing Countries and other stakeholders to read and understand the Memorandum of Understanding/Statement of Unit Requirement and other relevant documents that spell out how the mission will be conducted.