𝐂𝐈𝐕𝐈𝐋 𝐌𝐈𝐋𝐈𝐓𝐀𝐑𝐘 𝐂𝐎𝐎𝐑𝐃𝐈𝐍𝐀𝐓𝐈𝐎𝐍 𝐂𝐎𝐔𝐑𝐒𝐄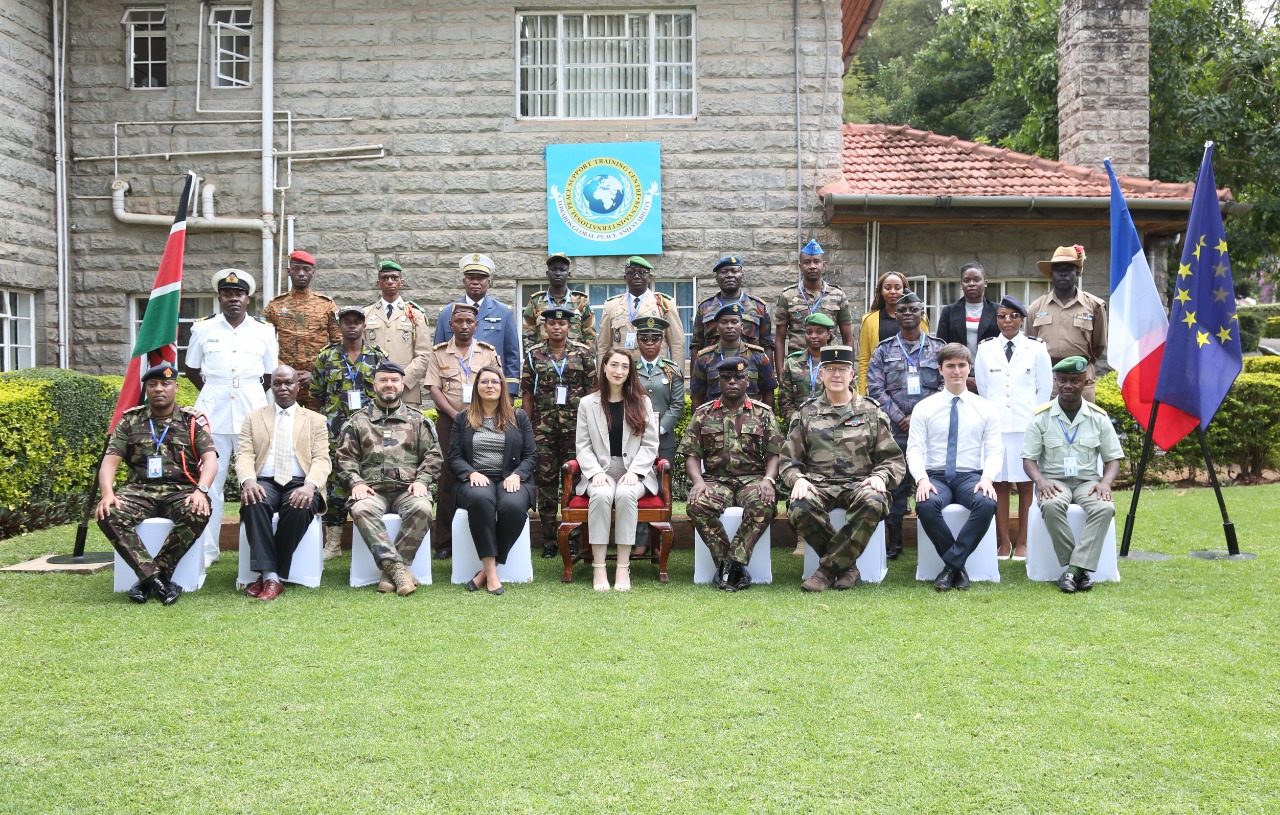 The Civil-Military Coordination course (CIMIC) commenced today at the Peace and Conflict Studies School in Karen.
The course which is scheduled to run for two weeks has 19 participants from Niger, Guinea, Togo, Libya, DRC, Kenya, South Sudan and Benin.
"Peacekeeping is evolving to include the broader humanitarian approach and the responsibility to protect civilians. Therefore, this course will provide theoretical and practical knowledge on CIMIC in order to foster an integrative approach of operational and tactical interaction of military police and civilians in peace support operations," mentioned Lt Col Aymèric Molle.