THE 24TH REGIONAL SENIOR LEADERS MISSION LEADERS COURSE CLOSING CEREMONY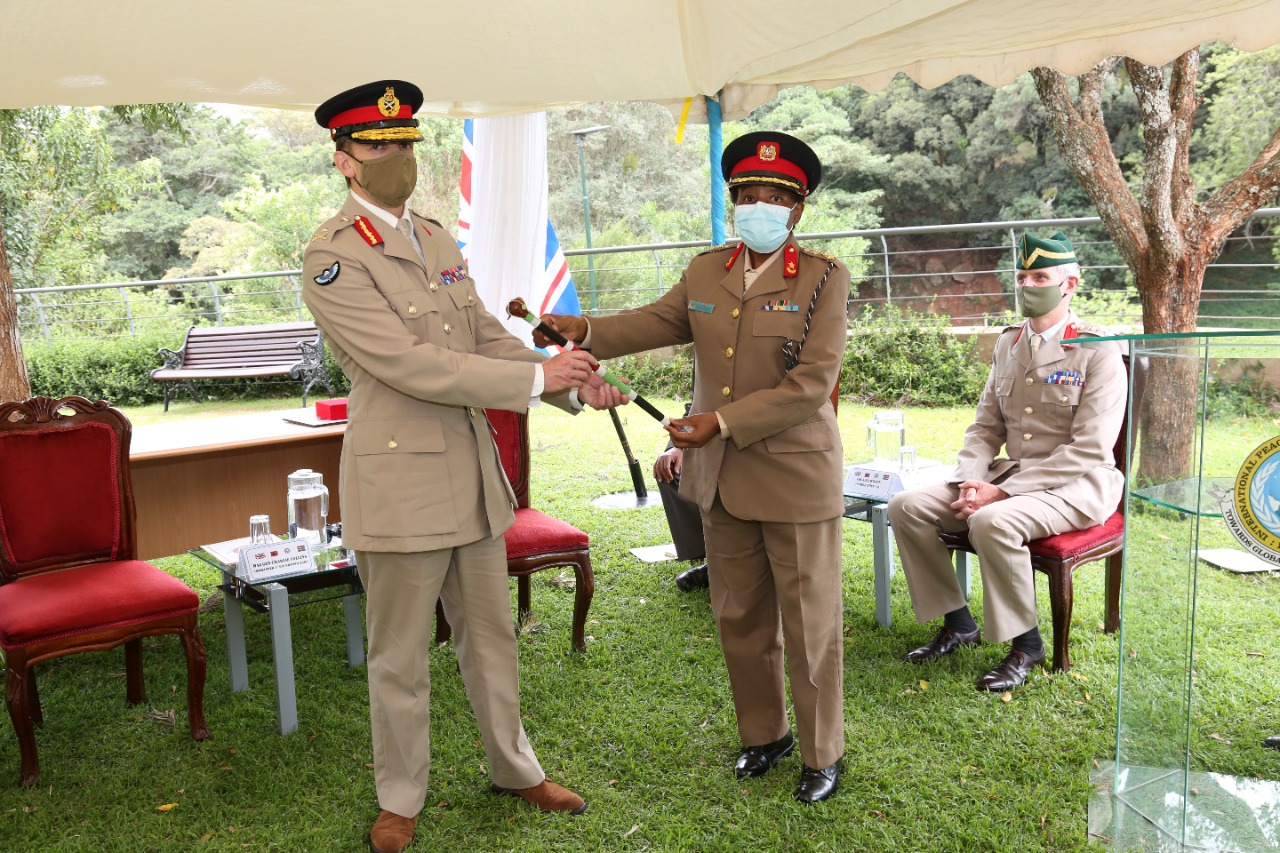 On Friday, 26th November 2021, Major Gen Charlie Collins Commander 1st Division British Army officially closed the 24th Regional Senior Mission Leaders Course. The ceremony was graced by Major Gen Njiru Commandant Defence Staff College, Brigadier J C Sitienei Director IPSTC, Brigadier Ronnie UK Advisor to Kenya, and Col Alex Wilson Commander BSPT(A).
The course was sponsored by the United Kingdom through BPST(A). The course had a total of 21 participants from 16 countries namely Gambia, Kenya, Bolivia, Lesotho, Bangladesh, Egypt, Nigeria, UK, Denmark, Zambia, Ghana, Nepal, France, Malawi, Burundi, and Burundi.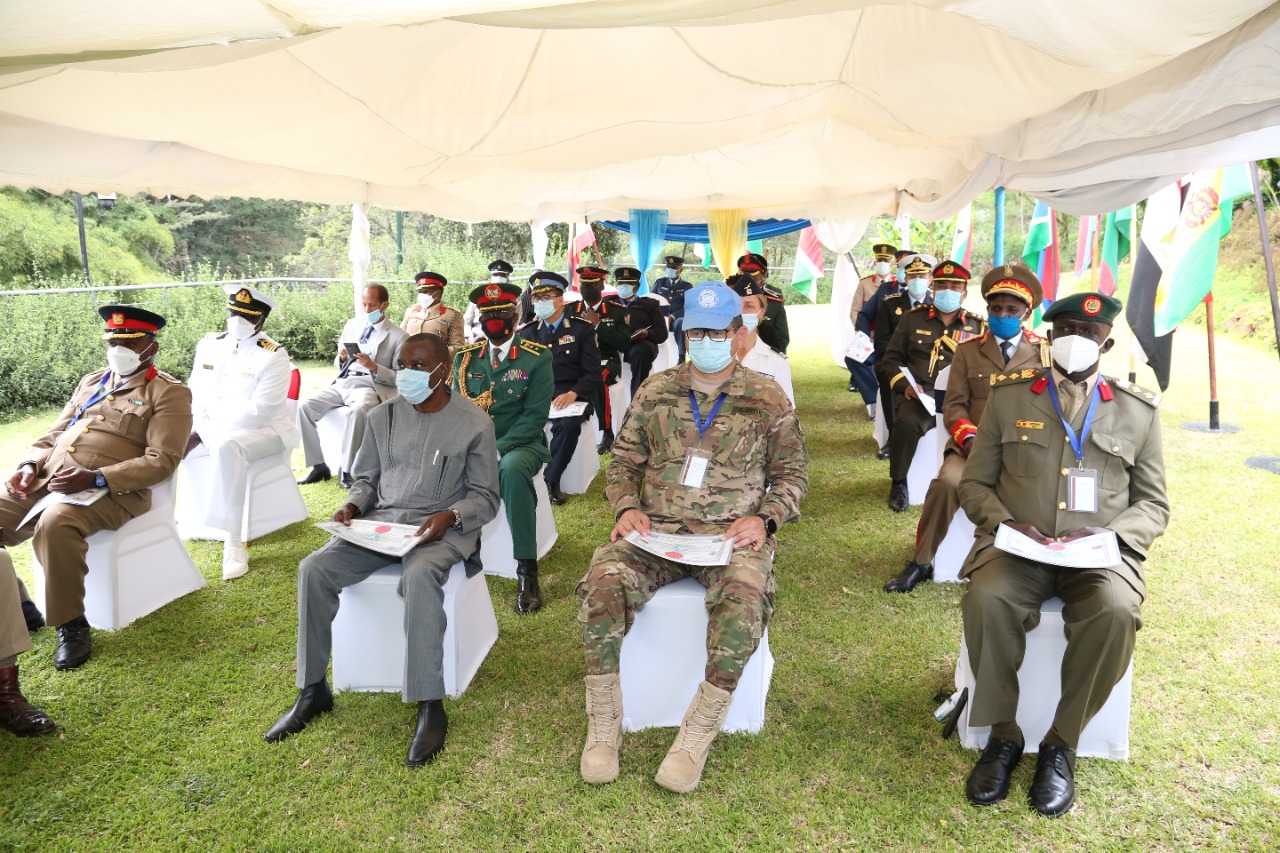 The course is conducted bi-annually and targets men and women in the top and mid-management levels serving or have a future potential to serve in multidimensional and integrated Peace Support Operations.
Its aim is to equip participants with relevant knowledge, skills, and attitudes on senior mission leadership that will strengthen their capacity for effective implementation of leadership roles and responsibilities in AU and UN Peace Support Operations.
To commemorate the day, participants were presented with certificates and their mentors were given Kenyan cultural items as mementos.