IT EQUIPMENT HAND OVER TO KWALE COUNTY COMMUNITY GROUPS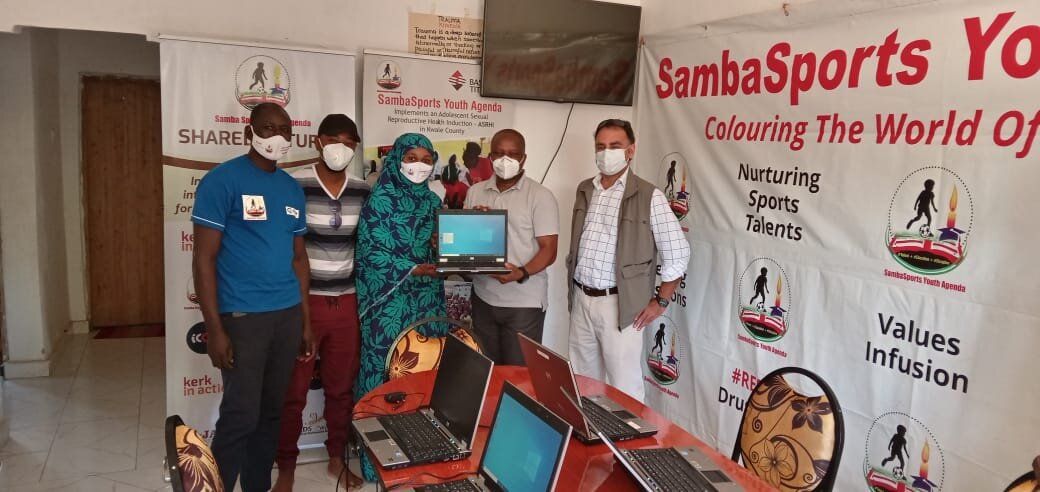 Government of Japan through UNDP, partnered with IPSTC and The National Drought Management Authority to implement two projects: Enhancing Stabilization and Resilience of Communities affected by Violent Conflicts and Disasters; and Capacity Development for Peace and Disaster Management along Border Areas of Kenya. The projects aimed to enhance security, stability and resilience of community members affected by conflicts and disasters and who are also at the risk of being radicalized.
On 21 Jul 21, IPSTC led by the Director Brig Mwazighe and accompanied by the Chief of Staff and the technical team donated 5 laptops to Samba Sports Youth Agenda and a laptop and a printer each to G-ENUE and Future for Hope Youth Groups in Kwale County to enhance their capacity in IT and aid in photography and videography.