UK DEFENCE ATTACHÉ FOR SOMALIA VISIT TO HPSS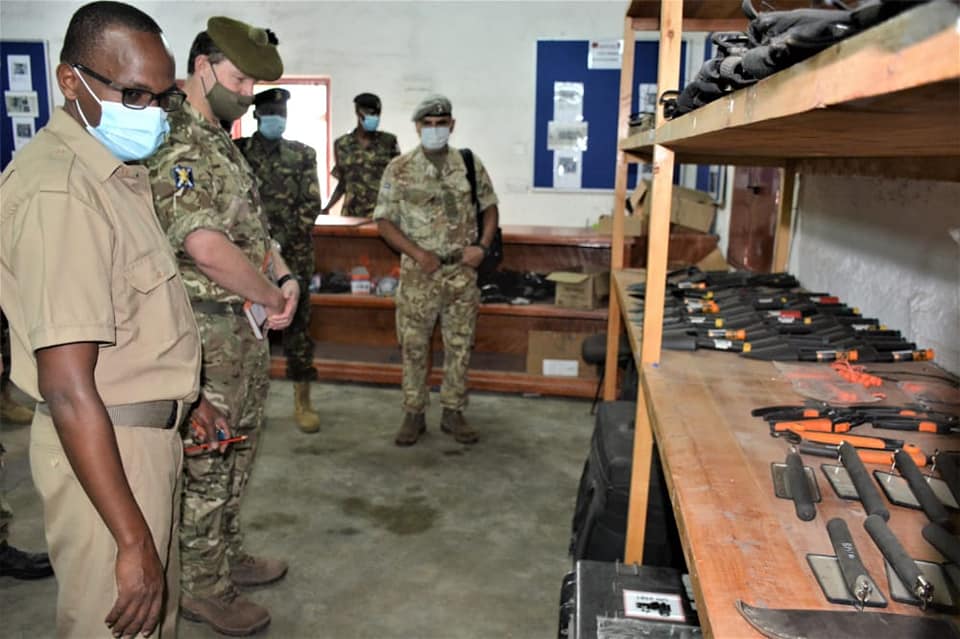 UK Defence Attaché for Somalia Lt Col James Christie and incoming UK Deputy Defense Advisor to Kenya Cdr Paul Durham during a familiarization visit to Humanitarian Peace Support School (HPSS). The visit was aimed at affirming the School's capability in C-IED training for possible partnership with the UK Embassy in Somalia.
He was received by Lt Col Peter Wanga, the Senior Instructor C-IED Wing alongside IPSTC staff led by the Chief of Staff , Lt Col Jonty S Ambrose.
The DA appreciated HPSS' capability to conduct C-IED training and promised continued support towards making the School's C-IED Wing a Regional Center of Excellence.