VISIT BY THE DIRECTOR DIVISION OF UN SPECIAL ACTIVITIES TO HPSS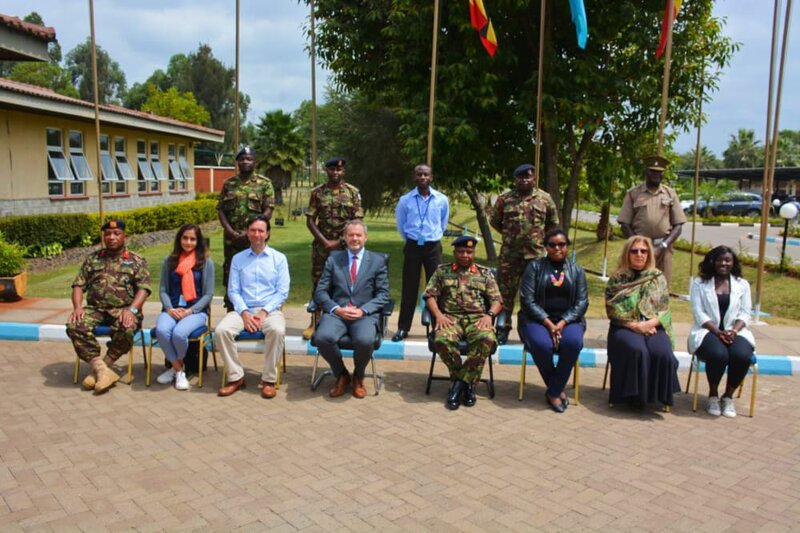 The Director Division of UN Special Activities Mr. Rick Martins led a UNON delegation to the Humanitarian Peace Support School- Embakasi to assess the possibility of re- introducing the triangular partnership program (TPP).
The program focuses on training Project managers and Plant operators to improve the African Rapid Deployment Engineering Capability (ARDEC). ARDEC aims at ensuring rapid deployment of peacekeeping operations and high quality operations through deployment of skilled personnel and state of the art equipment.
He was hosted by Director IPSTC Brig. C Mwazighe alongside HPSS staff led by the Commandant HPSS Col H Magahanga.
His visit culminated with a tour of HPSS C-IED training area where instructors showcased HPSS C-IED training capability as a regional C-IED training Centre.