IPSTC WEBINAR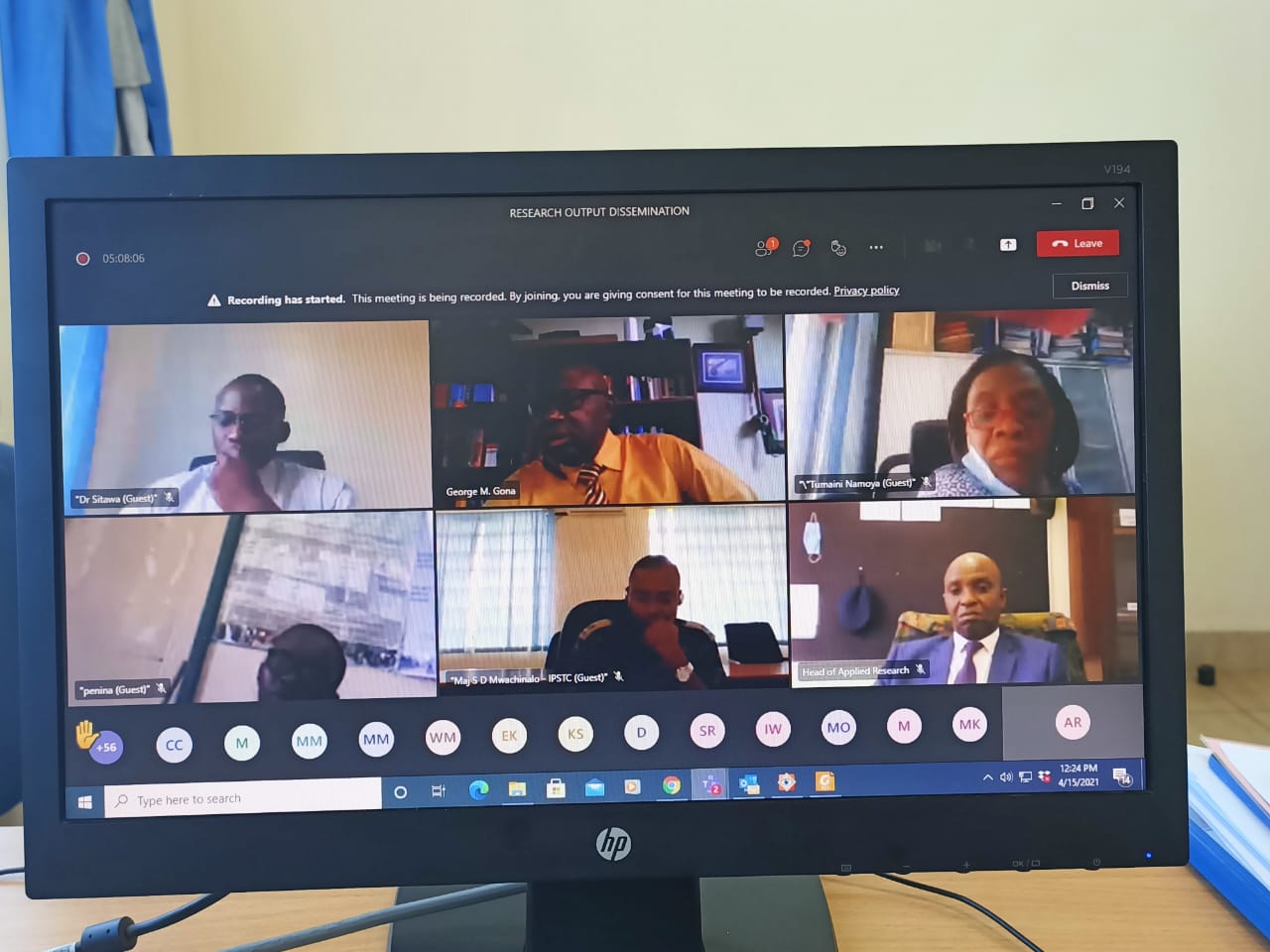 International Peace Support Training Centre conducted its first ever webinar today to disseminate the findings of a research conducted earlier this year titled, "Assessment of the Implementation of the United Nation's Sustainable Development Goal 5 in the Kenya's Maritime Security Enforcement Sector.'' The research study was carried out by Major S Mwachinalo and Dr. M Sitawa of the Peace and Security Research Department.
In his opening remarks, Brigadier C Mwazighe thanked the participants for virtually attending the webinar as well as UNDP Kenya for sponsoring the research. Speaking on behalf of the UNDP Resident, Ms. M Mashologu expressed gratitude for the continued partnership that UNDP has had with IPSTC over the years. She continued that the research came in at a very crucial time in addressing gender inequalities and that the recommendations would go a long way in gender mainstreaming if at all they would be implemented.
The webinar saw the participation of nearly 100 people drawn from different sectors such as Maritime Security Sector, Academicians, Researchers and development experts from International Non-Governmental Organizations.
Importantly, the research study established that Kenya's Maritime Security Sector is predominantly male dominated with low levels of participation by women in leadership roles. Only 23.48% encompass women in the maritime security sector. Lack of supportive work systems and stereotypes that have reinforced existing gender hierarchies were some of the reasons behind the low participation.
The study also established that women working in the Maritime Security Sector were prone to sexual harassments mostly perpetrated by senior officers and peers. These acts of sexual harassment have the potential to fuel stereotypes, reduce productivity, increase stress leading to psychological trauma and reinforce existing gender hierarchies.
Lastly, the study recommended that the State Department should advocate for and lobby Parliament of Kenya to legislate a Gender Inclusion Fund which is to address gender mainstreaming within the maritime security sector.