WEBINAR FOR AFRICA AGENCY IN PEACE OPERATIONS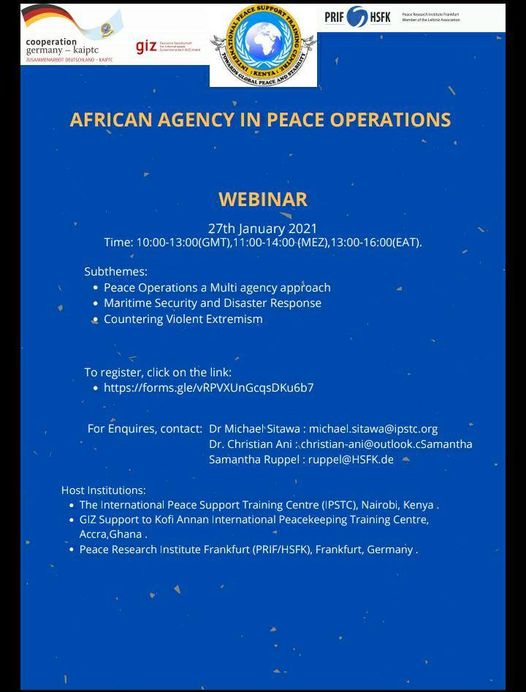 The International Peace Support Training Centre in collaboration with GIZ Support to Kofi Annan International Peacekeeping Training Centre and Peace Research Institute, Frankfurt invite you to join in the discussion and share your thoughts.
Cordially invites you to the African Agency in Peace Operations Webinar, on the 27th Jan 2021 starting from 11.00 hrs, to participate in the webinar
Can Africa take charge of her Peace Operations Agenda? If yes, what prerequisites are key?
To register, follow the link below.