𝐃𝐈𝐒𝐀𝐒𝐓𝐄𝐑 𝐂𝐎𝐌𝐌𝐔𝐍𝐈𝐂𝐀𝐓𝐈𝐎𝐍 𝐀𝐍𝐃 𝐄𝐀𝐑𝐋𝐘 𝐖𝐀𝐑𝐍𝐈𝐍𝐆
Disaster communication course participants during a group discussion at PCSS garden in Karen.
The disaster communication and early warning course took place at the Peace and Conflict Studies School, Karen. The one-week course targeted personnel from the County and National Disaster Committees. It drew participants from Garissa County, National Disaster and Management Unit, Kenya Wildlife Service, St. John Ambulance, Ministry of Defence Kenya, Kwale County, Kenya, National Disaster Operations, Kisii County, Kajiado County, and Kenya Red Cross Society.
The aim of the course was to enhance capacity in Disaster Management through a basic understanding of the disaster communication and early warning process at the Community to National level, enhance the communication and interpersonal skills of local emergency managers, planners, and responders for effective public communication.
The course exposed the participants to different communication styles and skills, various communication systems and protocols used in a disaster, how to tailor disaster communication products and templates for diverse audiences, and implement Disaster Communication and Warning strategies for various disaster scenarios.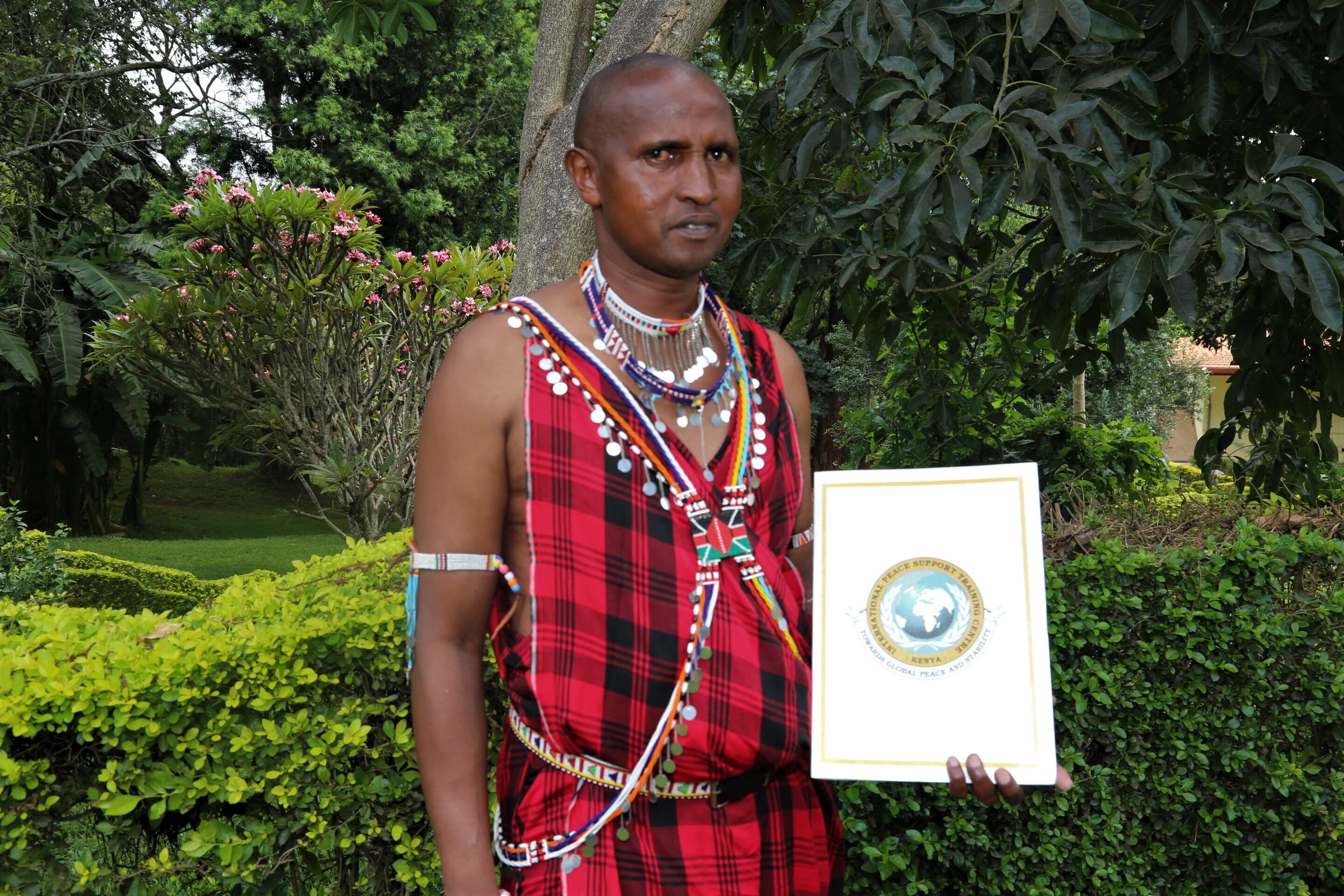 Elias Mbarare Mpelele, Loitotok Sub County; Department of trade and cooperatives.
"The disaster communication and Early Warning Course will impact the training I give through outreach programs to a number of people in my sub-county. My educational background is in social services, and I provide support and assistance to particular groups in my community. By the end of this course, I will be able to distinguish various communication systems and protocols to employ during a disaster. In addition, I will gain knowledge on how to implement strategies for different disaster scenarios."