𝐄𝐋𝐄𝐂𝐓𝐈𝐎𝐍 𝐎𝐁𝐒𝐄𝐑𝐕𝐀𝐓𝐈𝐎𝐍 𝐂𝐔𝐑𝐑𝐈𝐂𝐔𝐋𝐔𝐌 𝐑𝐄𝐕𝐈𝐄𝐖 𝐁𝐎𝐀𝐑𝐃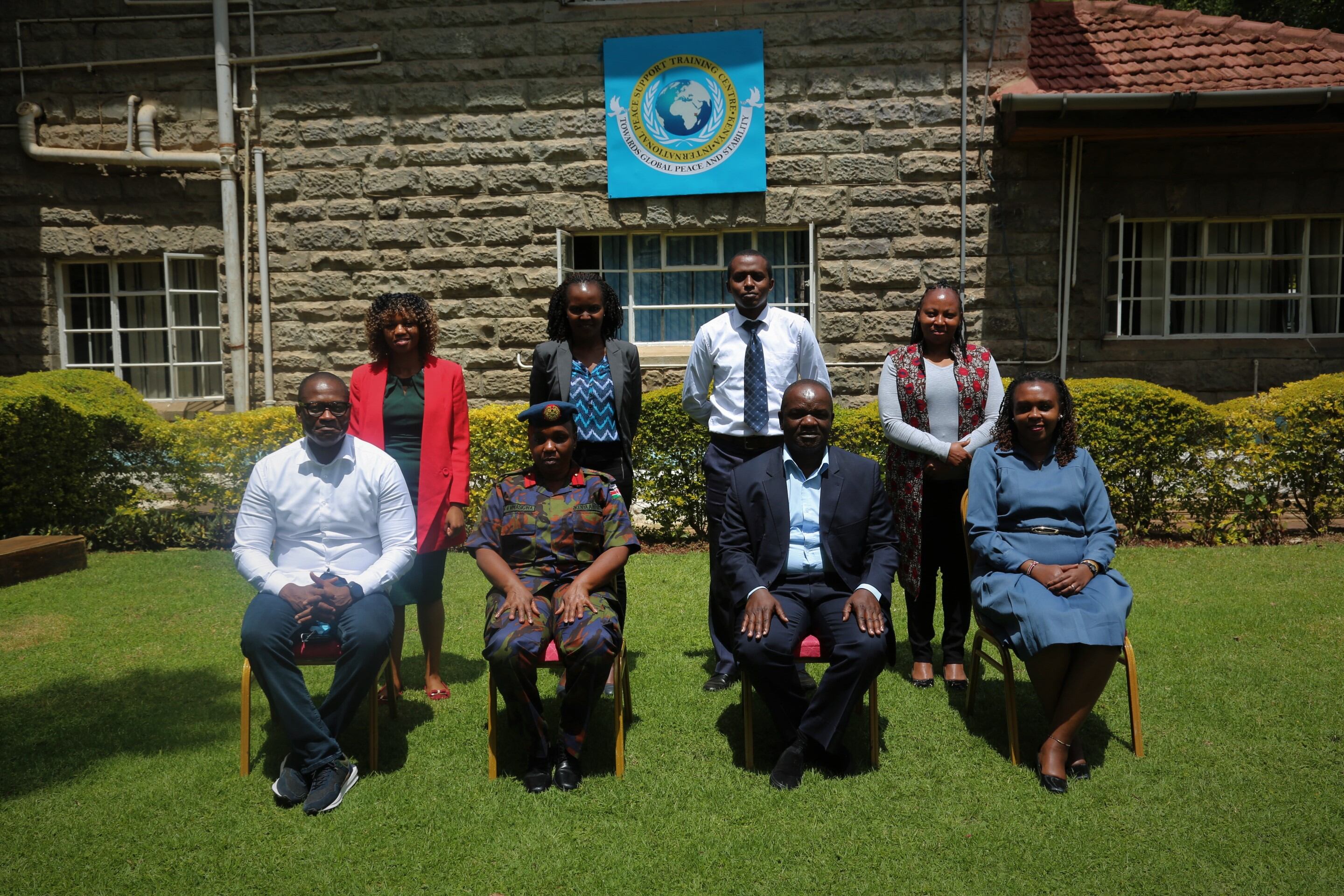 Front L-R (Mr. Kenneth Abotsi, Col Rhoda Mwasigwa, Mr. Dunstan Wafula, Ms. Anne Kathurima) Back R-L(Ms. Leah Kimathi, Mr. Watson Karuma, Ms.Margaret Cheptile, Ms.Jecinta Kamau)
The Peace and Security Research Department convened a team of experts to review the Election Observation Course (EOC) curriculum and rationale for review.
EOC is one of the fundamental courses on conflict prevention offered at the Peace and Conflict Studies School. The complex nature within which elections are conducted in transitionary or post-conflict context makes election observation a critical tool in realizing credible, transparent, and inclusive electoral processes.
Elections are conducted in a democratic environment conducive for participation by all interest groups i.e. women, ethnic minorities, the youth. As a result, pre-election observation is a crucial part as it highlights current issues ahead of an election. The election cycle requires rigorous reporting in all stages i.e. pre-election, election, and post-election.
The process is aimed at enhancing election observation for international observers and domestic observers and actors earmarked for election observation in Eastern Africa.
The objectives of the Curriculum Review Board are to; review aim, scope, and target audience, review learning outcomes, and module specifications, integrate gender perspectives in the course content and methodology and revise the course program.
(Curriculum Review Board session at IPSTC Karen in 2022)