OFFICIAL COMMENCEMENT OF THE CIVILIAN FOUNDATION COURSE (CFC)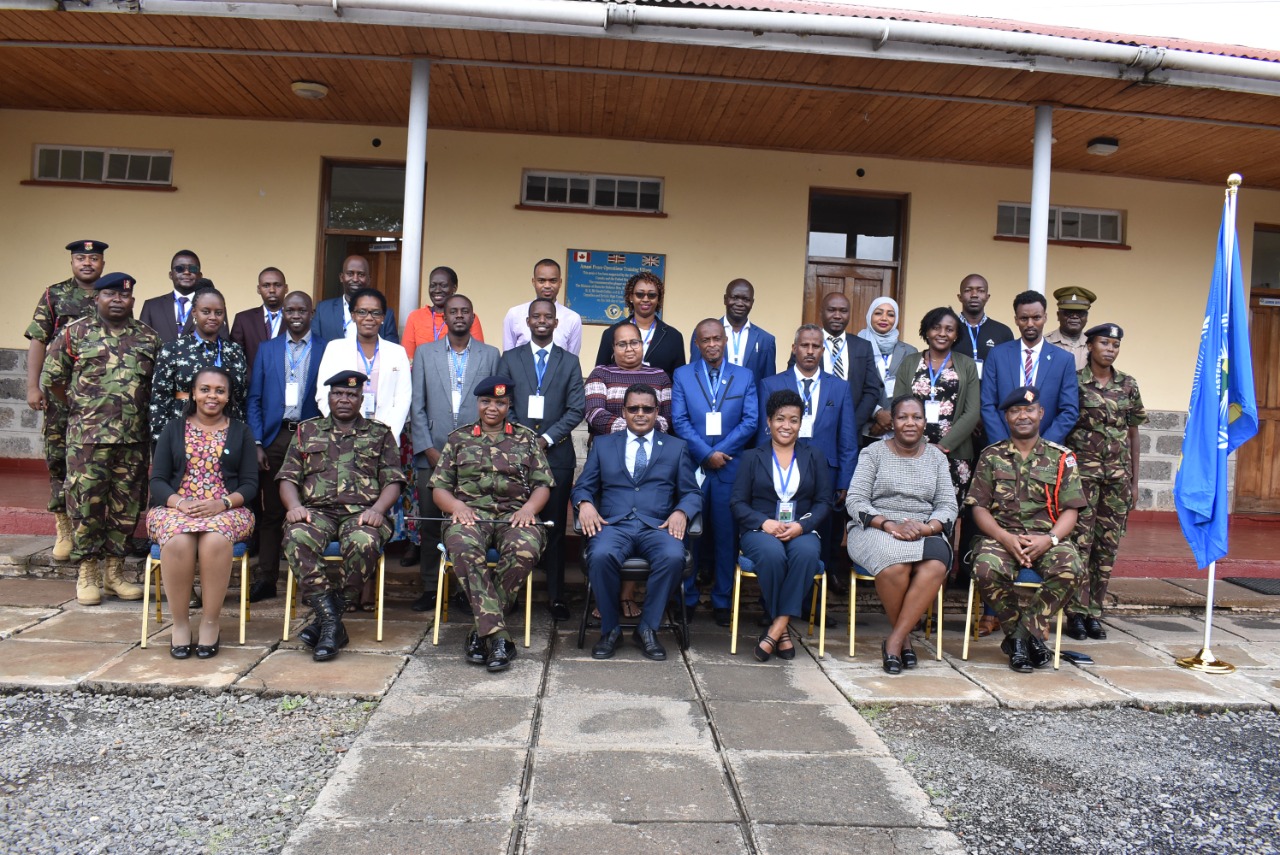 The Civilian Foundation Course (CFC) commenced today 29 November 2021. The course comprises 20 participants drawn from 8 different countries from Eastern Africa Standby Force member states comprising, Comoros, Burundi, Rwanda, Sudan, Uganda, Seychelles, Somalia, and Kenya.

The opening ceremony was graced by Director EASF - Brig Gen (Rtd) Getachew Shiferaw Fayisa, Comdt HPSS - Col P A Nadio, SOI PSO - Lt Col Gichohi, and representatives from EASF headquarters.

The Civilian Foundation Course targets civilians for the African Standby Capacity, who are eligible for deployment to Peace Support Operations. This mandatory basic course was designed in 2013 and recently has been reviewed by the AU to expose civilian experts to the conceptual and institutional frameworks of African Union (AU) multidimensional Peace Support Operations. The aim of the course is to equip the participants with the necessary knowledge, skills, and attitudes to perform effectively in the challenging PSO environment.

The course is scheduled to run for 10 days and will end on 08 December 2021.