COMMENCEMENT OF THE GENDER IN PSO COURSE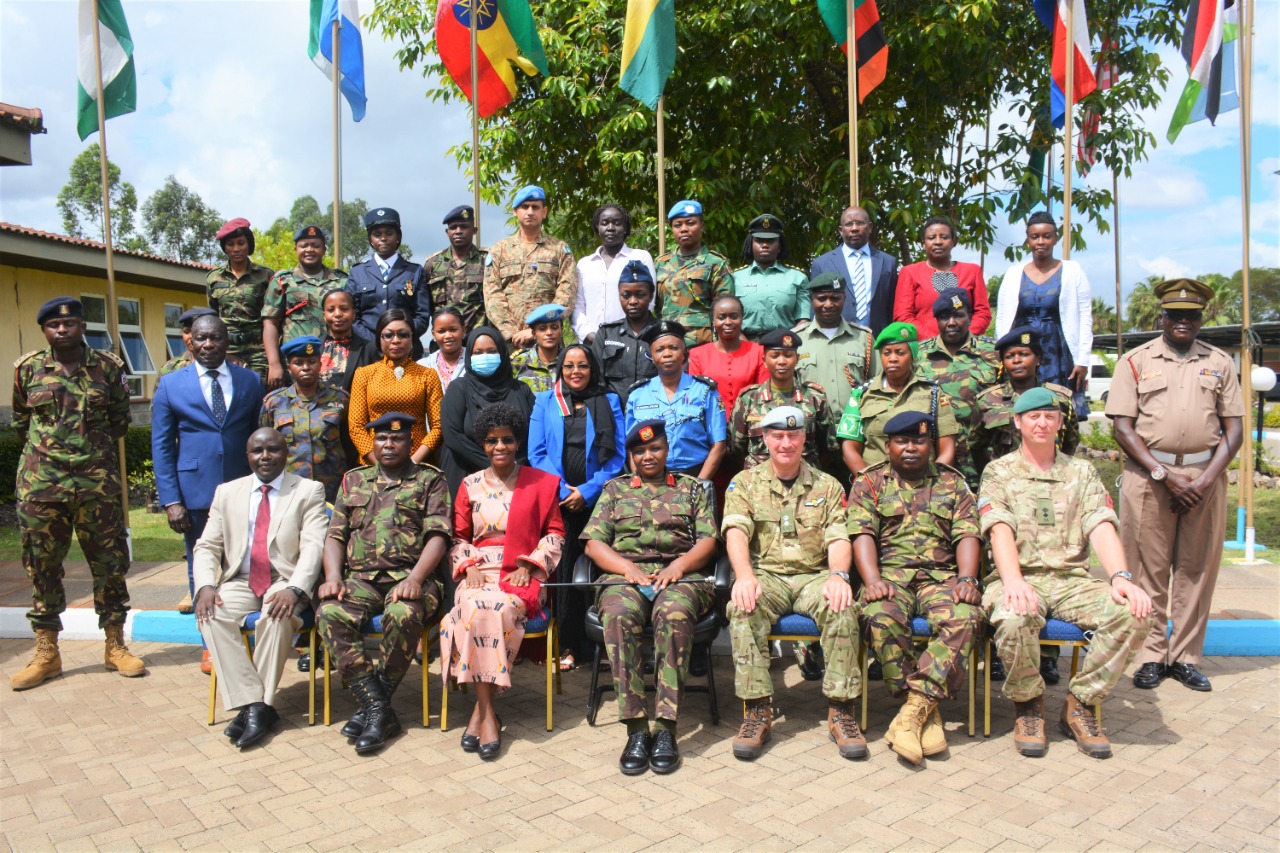 The Gender in PSO course commenced today, Monday, 29th November 2021, at the Humanitarian Peace Support School. The Course was officially opened by Col P A Nadio Commandant HPSS, graced by Lt Col Simon de Labillierre from the British Peace Support Team-Africa and other senior officers from HPSS.

The course brings together Military, Police, Corrections, and Civilian participants from 13 Countries - Cameroon, Ghana, Nigeria, Sierra Leone, South Sudan, Zambia, Pakistan, Malawi, Botswana, Djibouti, Uganda, Burundi, and Kenya. The 2-week course is sponsored by the government of the United Kingdom through BPST- Africa.

There are 5 PSO missions represented namely United Nations Mission in South Sudan (UNMISS), United Nations Organization Stabilization Mission in the Democratic Republic of the Congo (MONUSCO), United Nations Multidimensional Integrated Stabilization Mission in the Central African Republic (MINUSCA), United Nations Interim Security Force for Abyei (UNISFA) and African Union Mission in Somalia (AMISOM).