OFFICIAL OPENING OF THE EXPLOSIVE HAZARD AWARENESS TRAINING COURSE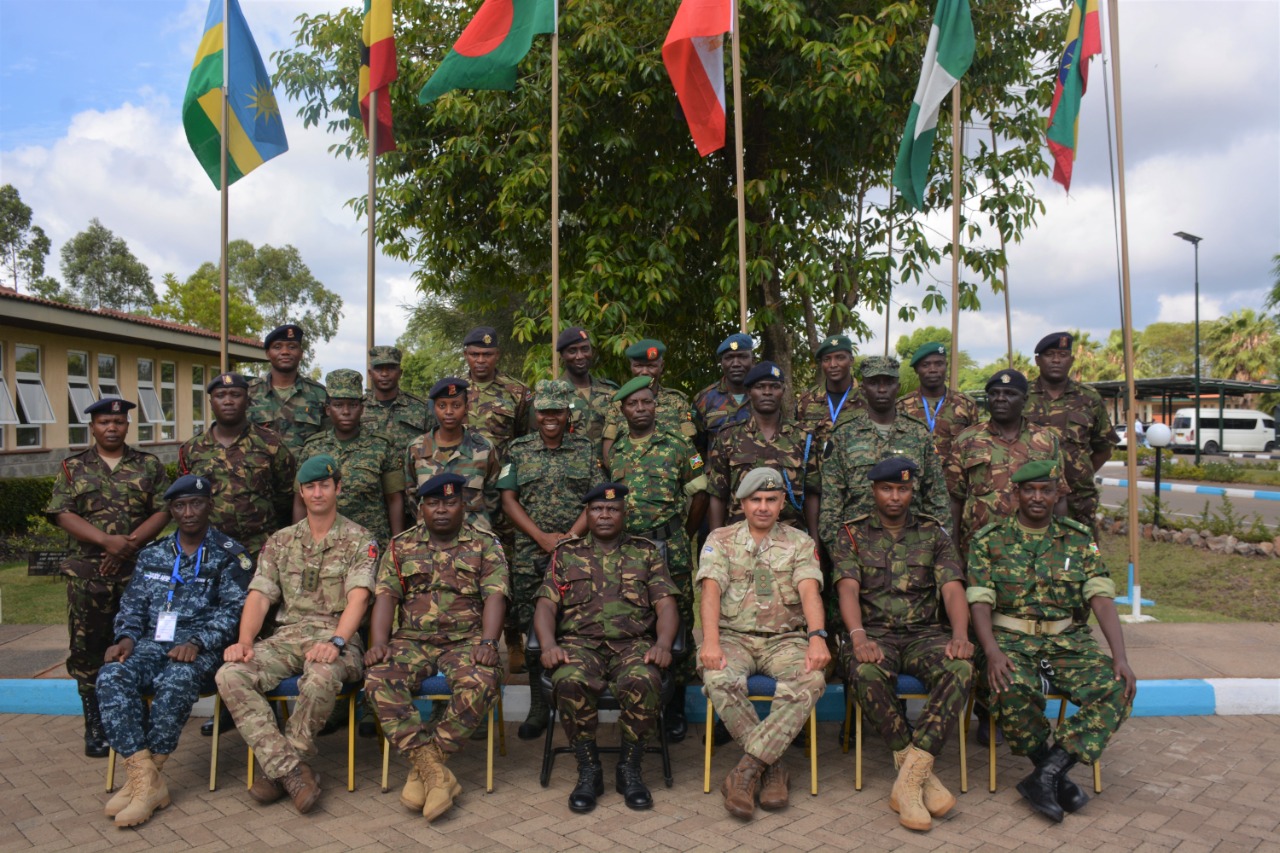 Lt Col L M Gichohi, Deputy Commandant HPSS officially opened the Explosive Hazard Awareness Training (EHAT) Course today, 22nd November 2021, at the Humanitarian Peace Support School, Embakasi. Lt Col Ambrose Johnty Chief of Staff IPSTC and Captain Jordan BPST (A) Rep were also in attendance.

The course is sponsored by the Kenya Defence Forces, UK Government through BPST(A), and the Danish Government. It drew 16 participants from Kenya, Malawi, Burundi, and Uganda.

The course was designed to address the scourge of Improvised Explosive Devices used as weapons of destruction to both humans and infrastructure. Its aim is to enhance participants' knowledge and awareness in order to prepare them for operations in explosive hazard environments.

At the end of the training, participants will have enhanced their knowledge on explosive hazards, mitigation measures, and how to apply practical skills in a hazardous environment.