OFFICIAL OPENING OF THE PHYSICAL SECURITY AND STOCKPILE MANAGEMENT COURSE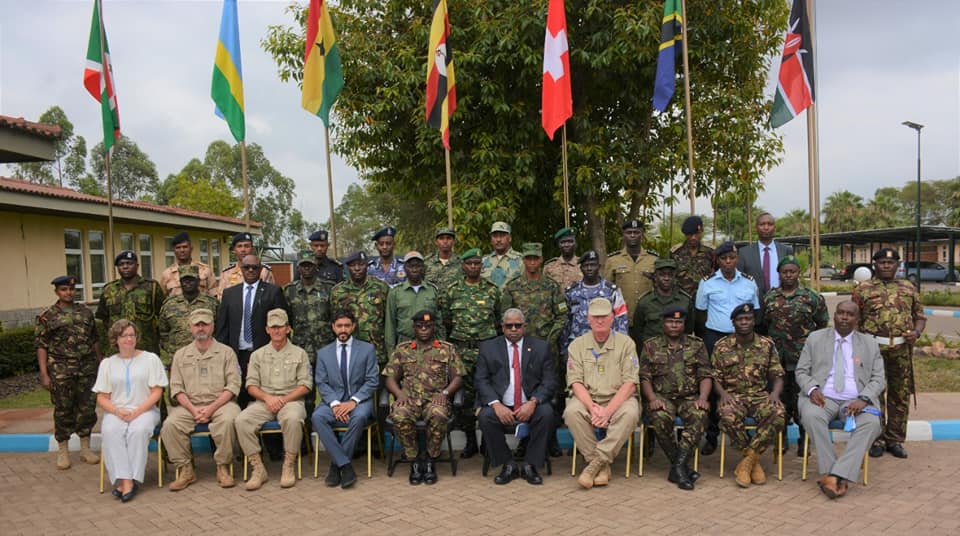 The Physical Security and Stockpile Management Course (PSSM) was officially opened today, 11 October 2021 at the Humanitarian Peace Support School (HPSS) by the Executive Secretary Regional Centre for Small Arms (RECSA) Lt. Gen Badreldin Abdelgadir.
The 12 days course comprises of 20 participants drawn from the Military, Police and Kenya Wildlife Service from Kenya, Uganda, Tanzania, Rwanda, Burundi, Sudan, South Sudan and Ethiopia.
The course aims to build participants' capacity to reduce the threat posed by uncontrolled spread of small arms and light weapons (SALW) and the surplus and precarious stockpiles of Conventional Ammunitions (CA) and explosives.
Also in attendance was Commandant Peace and Conflict Studies School Col Marrow, Mr. Nikhil, Bonn International Centre for Conflict Studies (BICC) Regional Advisor on Small Arms, Lead Facilitator Col Thomas Krainz from Austria and Deputy Comdt HPSS Lt Col Gichohi.